A table, a farmhouse and a painting. Tarragona, Sant Joan Despí and Figueres. Modernism and surrealism hand in hand embody the avant-garde essence of Catalonia at the beginning of the century that converged in an intense, bohemian and combative Barcelona during the inter-war period.
Catalonia is a fascinating place for many reasons, but it doubtlessly stands out for its rich social and cultural history, for the artistic movements that had an impact on the architecture and design of its cities, salons and buildings, and for being a necessary melting pot for the rise of modernism and the avant-garde.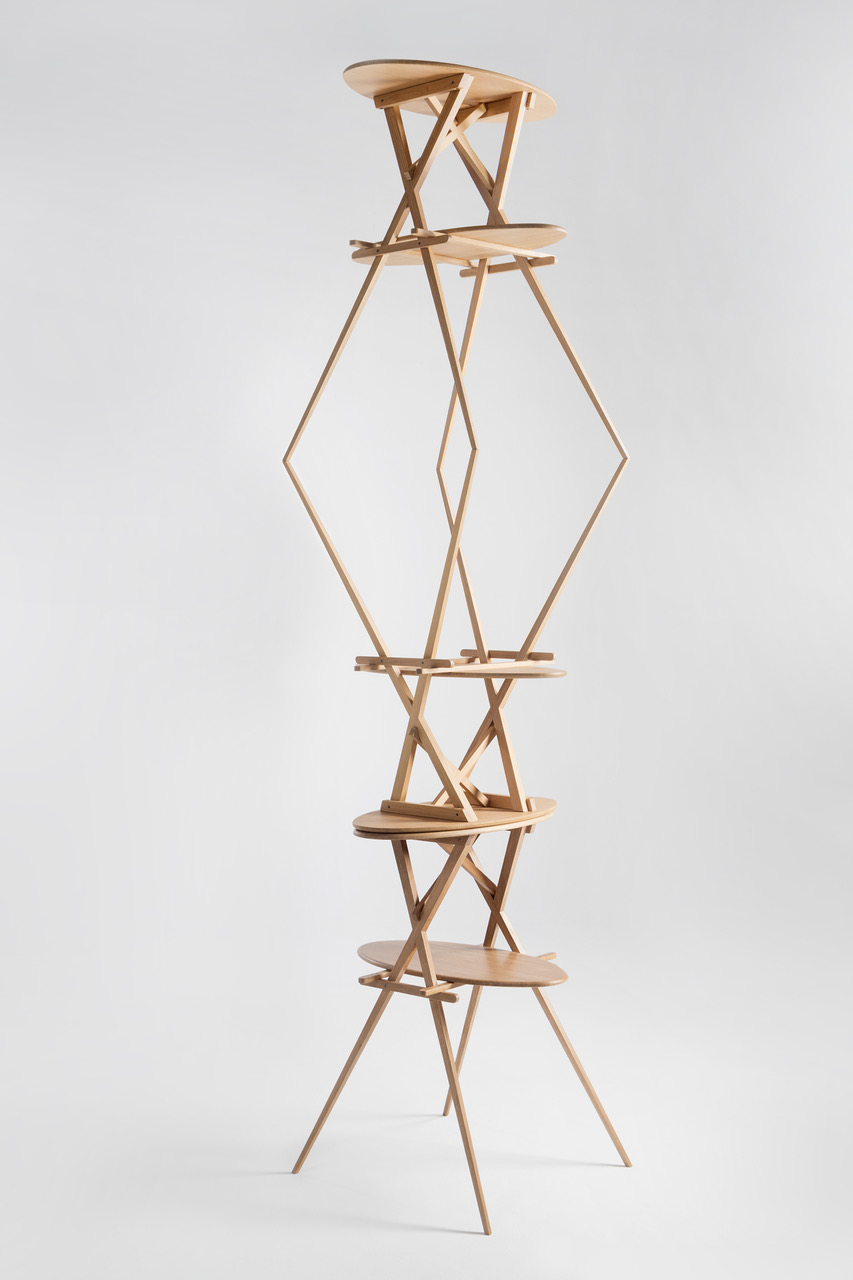 By beholding this composition of the Jujol table, it is inevitable for the echo of history to reverberate strongly. What could this stylized side table, designed by Josep Maria Jujol in 1920, have in common with the Can Negre farmhouse, which he himself renovated in 1930, and with Salvador Dalí's painting The Temptations of St. Anthony?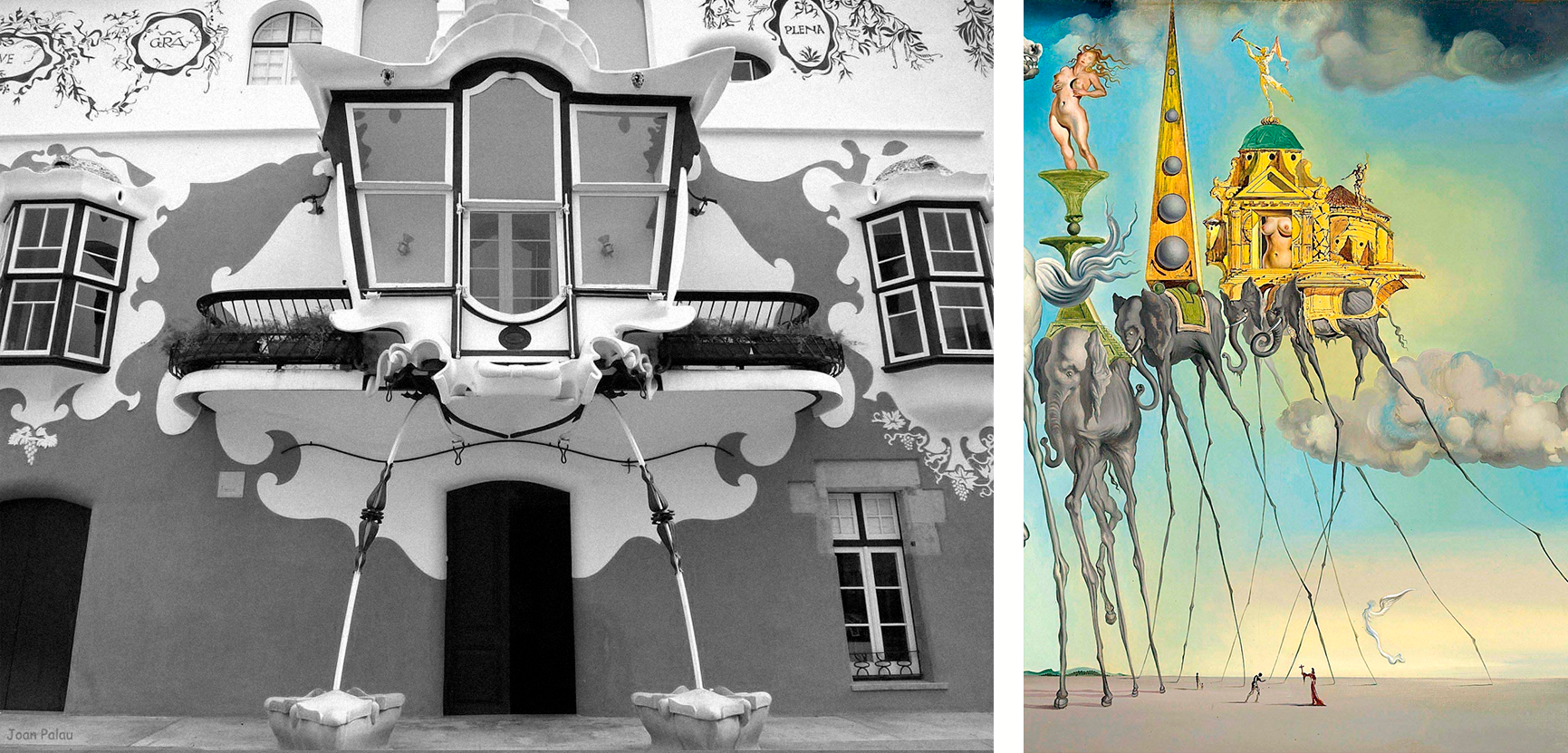 The scope of the comparison is unclassifiable; in many respects, Jujol actively participated in certain avant-garde movements, as the design of Can Negre reflects. Its undulating forms, religious symbols and surprising colors hint at a rich inner world of the architect and a dreamlike vision of reality, close to the surrealist movement that permeates all of Dalí's work, but particularly to this wonderful painting he painted in 1946 and now housed in the Royal Museum of Fine Arts in Brussels.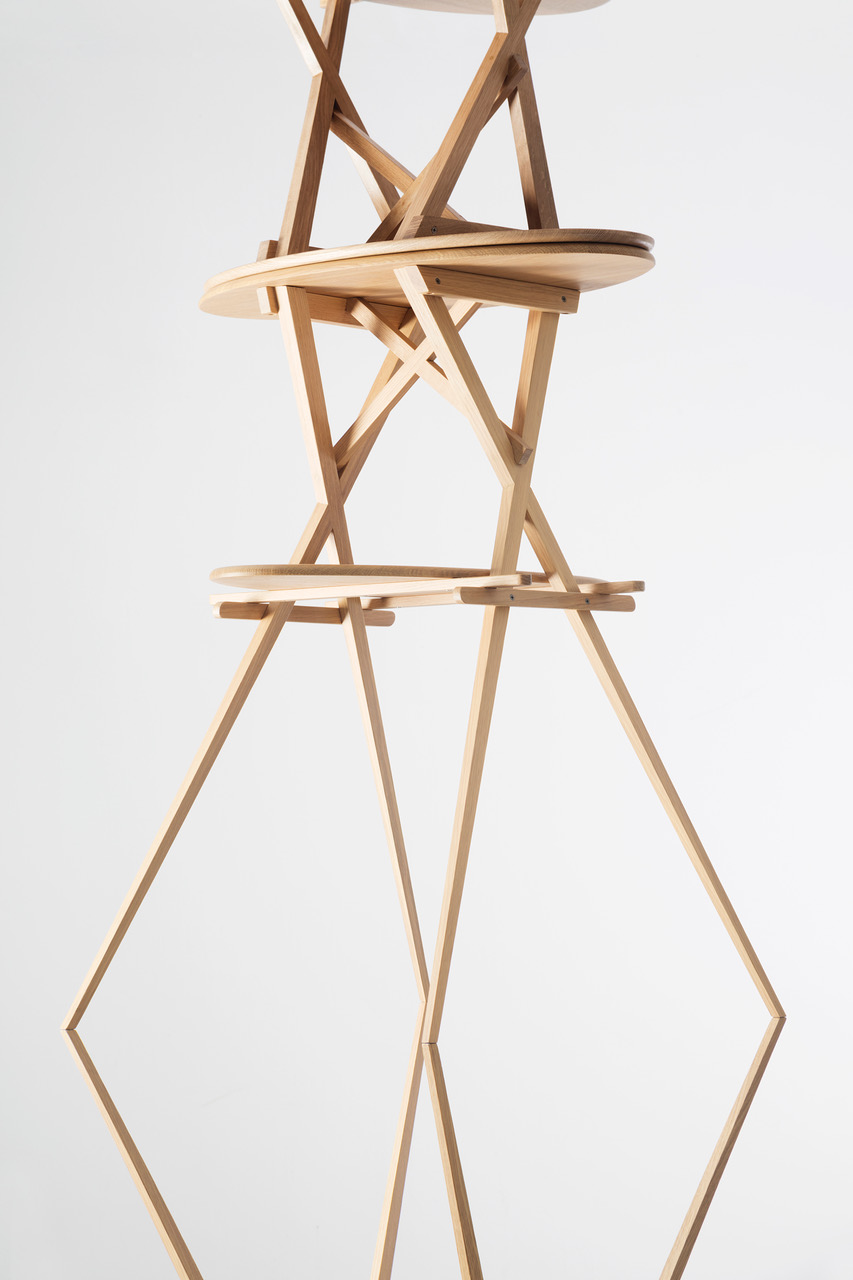 If one looks closely, the legs of the elephants support a carriage reminding of a Parisian basilica, just as the legs of the Jujol table support its structure in the composition of our photograph, which in turn we transfer to the façade of Can Negre and its columns, which display a concomitance with Dalí's world that irrevocably evokes the essence of our history.
Photos: Can Negre by Joan Palau, Mesa Jujol by Meritxell Arjalaguer.