In a Barcelona that was starting to configure itself as a unique creative space, JM Massana and JM Tremoleda took in 1973 the inheritance of past intellectual revolutions and updated it with a personal twist: that's how Mobles 114 was born.
That prolific context was also the birthplace for TRIA (1978), a shelving system which perfectly symbolizes the identity of Mobles 114: obsession for function, elegant pieces, pure design and timeless shapes, and of course high quality materials.
b/n
These references come from the interest of the founders of the company for getting back and reinterpret furniture from the 50's, a trend very popular nowadays. Designs with marked characteristics like sober lines, functionalism, contention and elegance.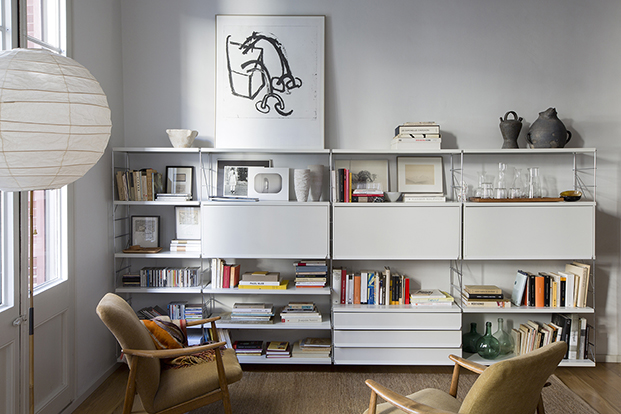 TRIA is a shelving system in both wall and freestanding version, adaptable to any kind of home ambient (living room, kitchen, dressing room, home office, library) and also contract spaces (shops, offices, studios).