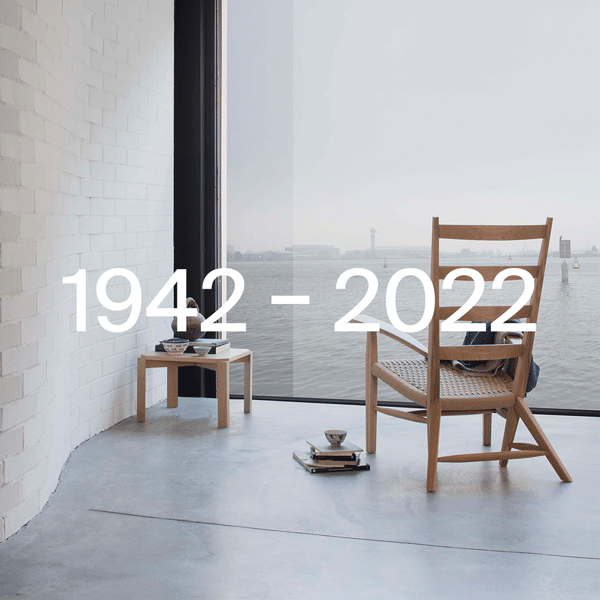 On 2022 we are celebrating the 80th anniversary of the Catalana armchair, an iconic design by Germán Rodríguez Arias, reissued since 2017 by Mobles 114 within the Classics collection.
The Catalana armchair is the result of the emotional friendship forged between the writer Pablo Neruda and the Catalan architect Germán Rodríguez Arias, during the years the latter spent in Chile. Rodríguez Arias a founding member of the group of architects and technicians who founded the GATCPAC.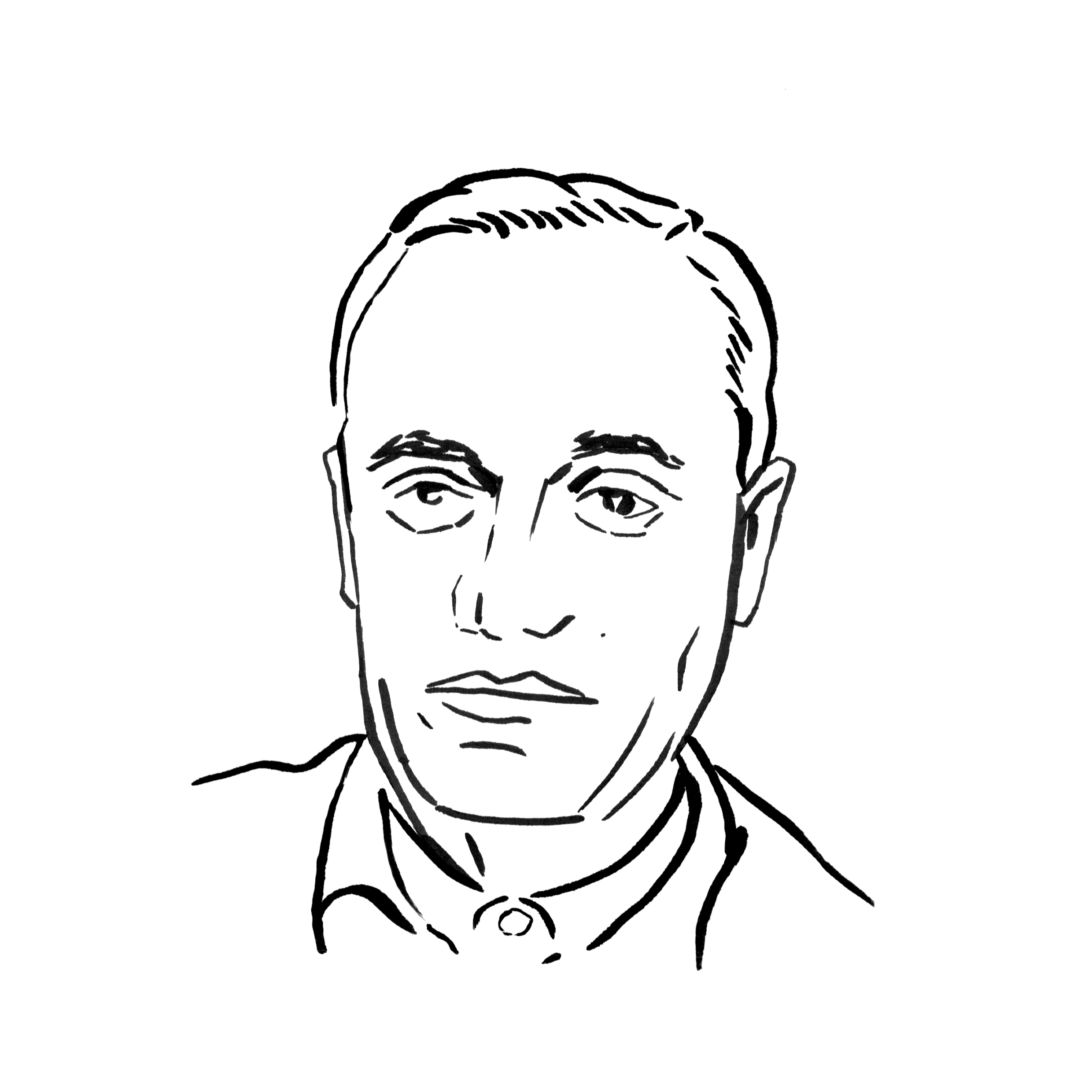 Amidst an atmosphere of exile and change and after collaborating with several Chilean architects and signing projects under their names, Rodríguez Arias focused his activity on interior and furniture design. One of his most outstanding projects during this period was the interior design of the Café Miraflores, a meeting point for Spanish intellectuals in Santiago de Chile. After such a successful project, Rodríguez Arias founded the company Muebles Sur along with Cristián Aguadé and Claudi Tarragó, which would become one of the most important furniture factories in Chile.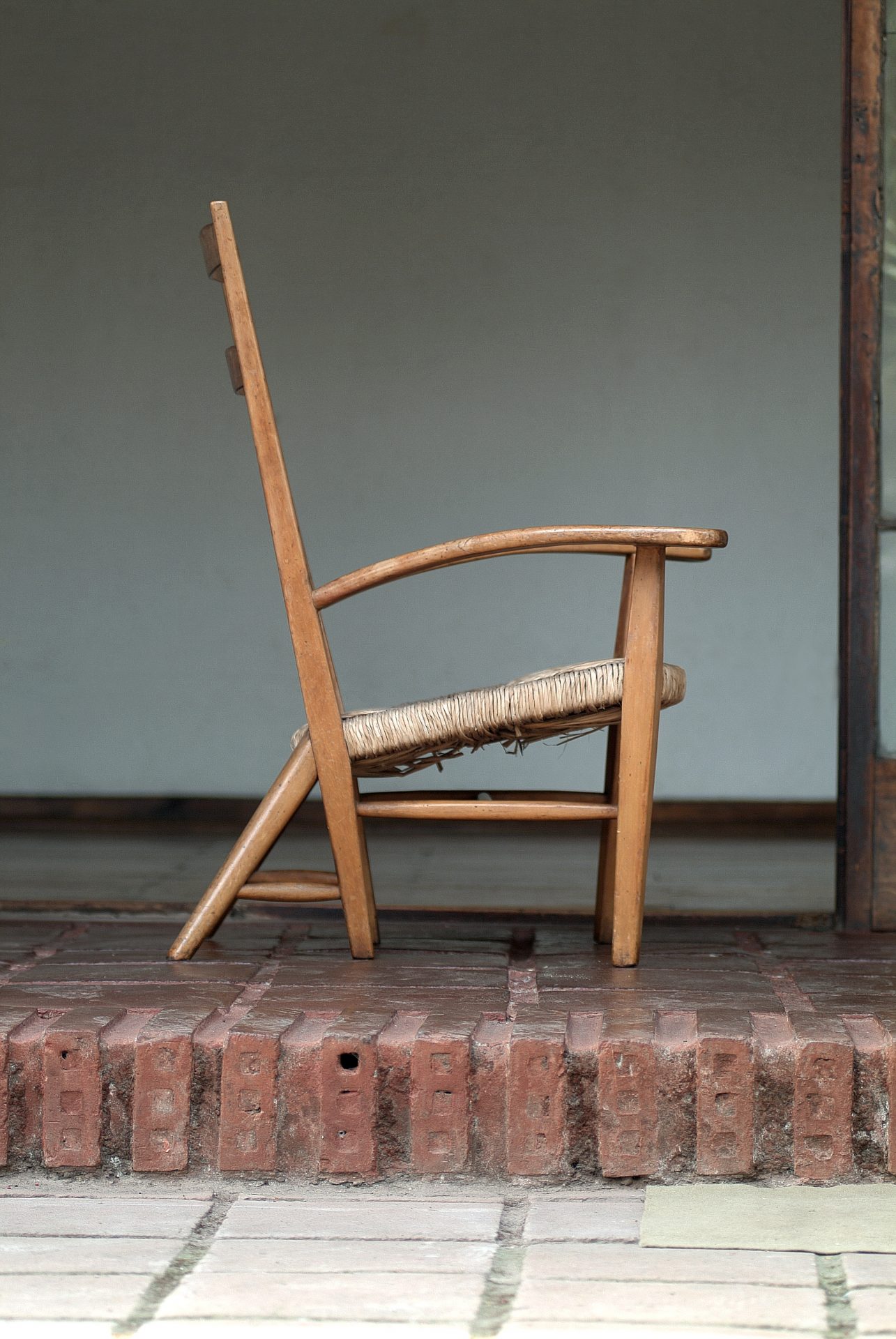 Imagen: Diaz Wichmann
The relationship with Pablo Neruda was born at this time, as he used to frequent the Café Miraflores. The Mediterranean style of the place won over the poet and not only did he commission Rodriguez Arias to intervene in three of his houses in his native country, but he also asked him for original pieces of furniture to accompany their spaces. Specifically, the Catalana armchair could be found in the house that Pablo Neruda had in Isla Negra, which was also enlarged by Rodríguez Arias.
The Catalana was conceived as an armchair with a very personal structure and a strong link to local tradition. Its curious six-legged design is inspired by the chairs made of turned pine wood and bulrush which are typically Mediterranean.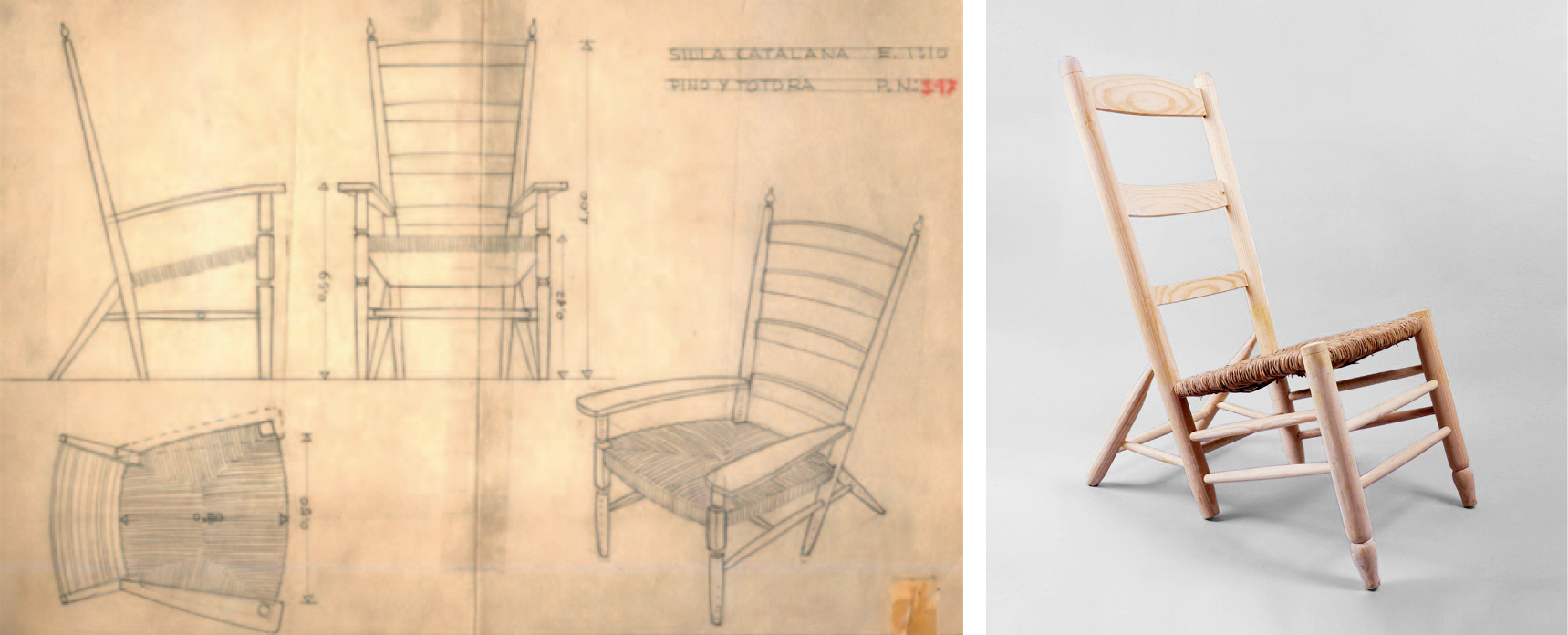 Plan and elevation of the chair designed by Germán Rodriguez Arias for Muebles Sur, in pine and totora wood, with the seat made of boga, in the Catalan style. Image: Museu del Disseny.
This unique seat rests on four main legs and two rear legs featuring two small buttresses that provide greater stability and allow the inclination of its high backrest.
This is a chair that has been present in the Mediterranean imaginary since the time of its creation and has been part of the homes of figures such as Salvador Dalí, who had them for his enjoyment and that of his guests in his house in Cadaqués.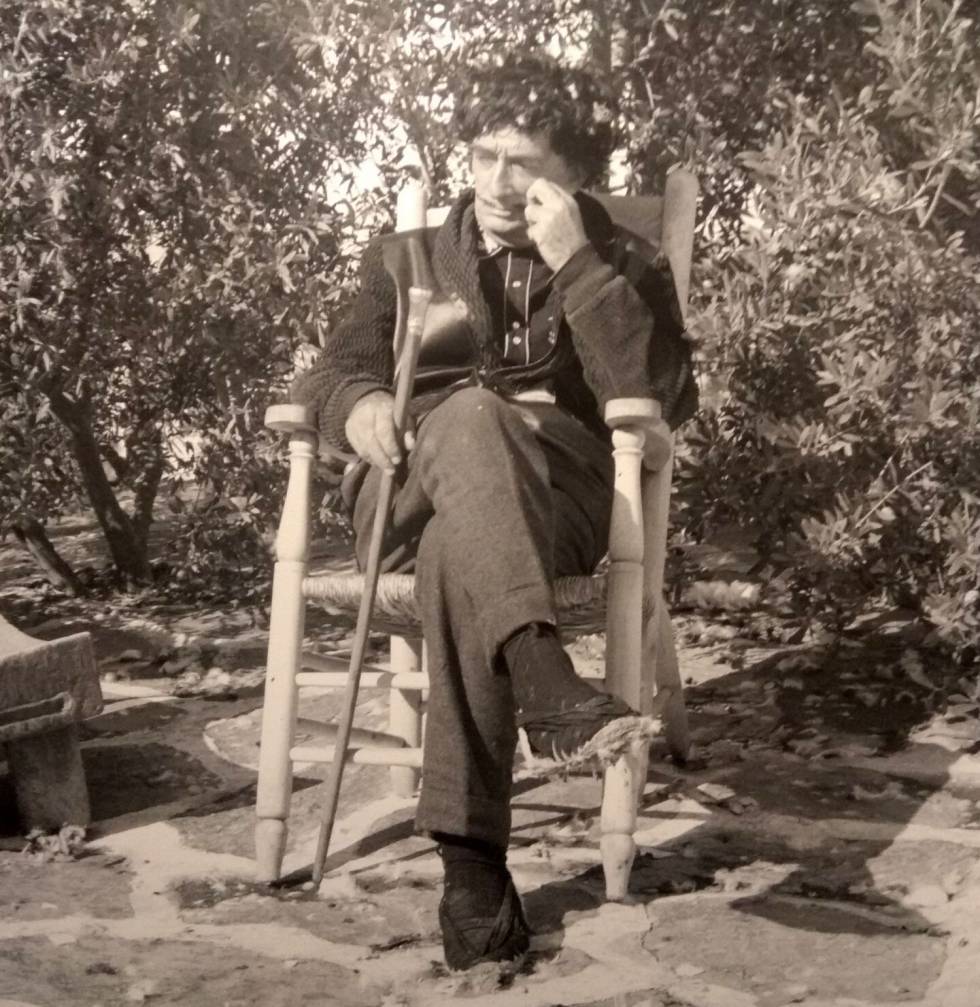 Image: Joan Vehí
Catalana is a piece of furniture with great emotive power and native flavor, far removed from the more purely conservative and rationalist style of the time; a seat with welcoming forms and a strong organic sense that projects a serene yet totally current image, even 80 years after its design.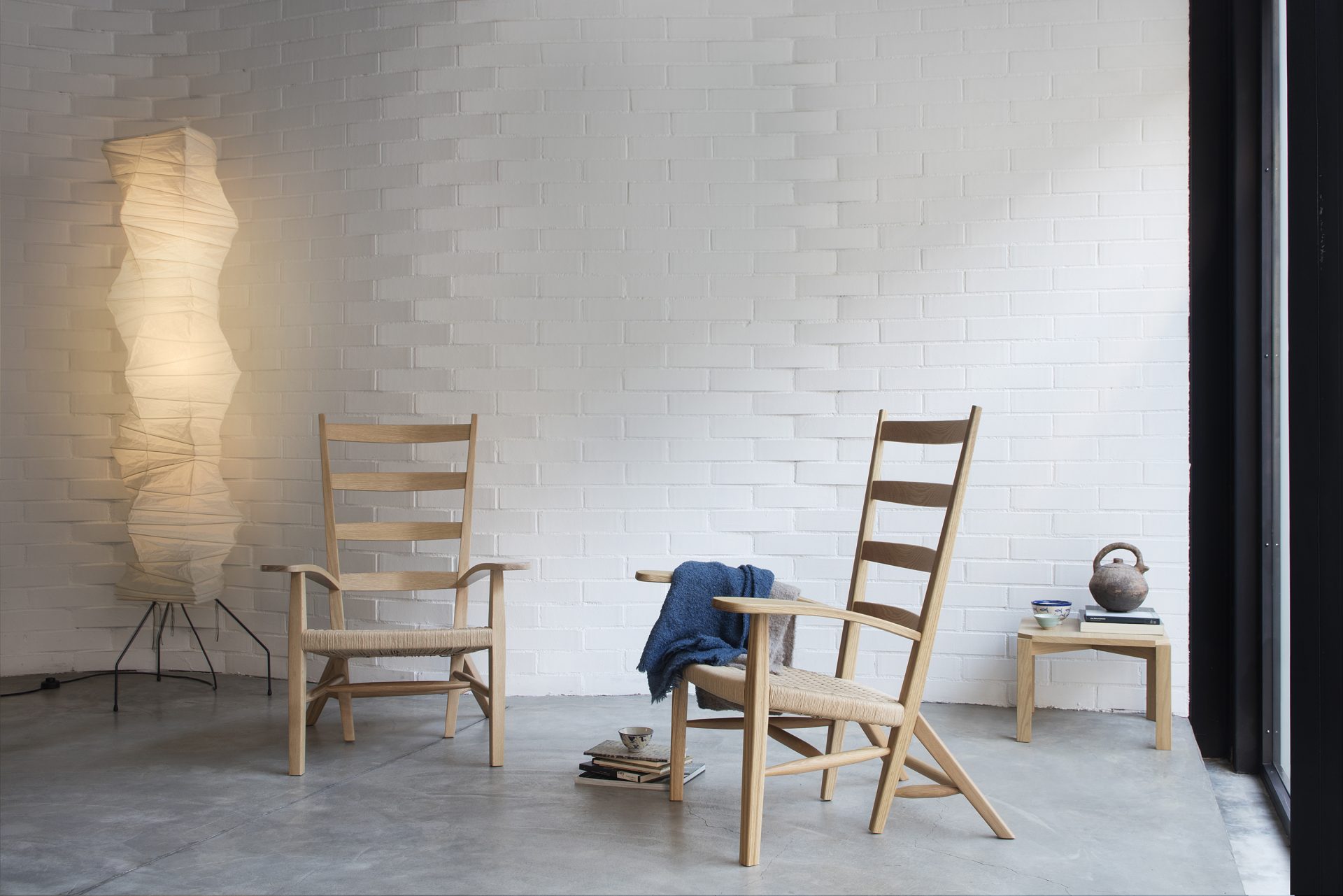 Image: Meritxell Arjalaguer
Mobles 114's Classics collection advocates bringing back emblematic pieces of furniture by attending to their properties and formal characteristics, and always respecting the original design as much as possible in its reissues.
With the Classics series we also try to pay a well-deserved tribute to all those designers whose works have contributed to improve the quality of life of our society with their creations and that have come to be considered cult pieces and are part of exhibitions and museums.