"Contemplate [verb, transitive]: To look at or view with continued attention; observe or study thoughtfully.
One of the things I love most about summer is the unique opportunity to contemplate, to look again and again at the same scene and discover something new each time. When the gaze is blurred and one stops chasing information, a new world of infinite possibilities opens up. At this precise moment, a space for reflection emerges.
This is the origin of this video art piece, or musicalized visual poem, inspired by one of the journeys that has had the greatest impact on me, where I was lucky enough to allow my gaze to reach indescribable places: Iceland. There I discovered artists who have guided my inspiration ever since. That is why my proposal is an edition of a text by Ólafur Elíasson which, along with the music of JFDR (Jófríður Ákadóttir) and Ólafur Arnalds, offers the possibility of contemplating the sea, the unmistakable symbol of summer".
M.C.
Every July, Mobles 114 invites an artist, designer or photographer to create a special greeting card. This summer we feature Marc Castañé, co-founder of Åkerblom Studio, who has used the art manifesto of the Icelandic artist Ólafur Elíasson, a source of inspiration for his work, to create this piece of video art. Åkerblom is the audiovisual production company responsible for directing our 50th anniversary video, which we will be unveiling over the coming months.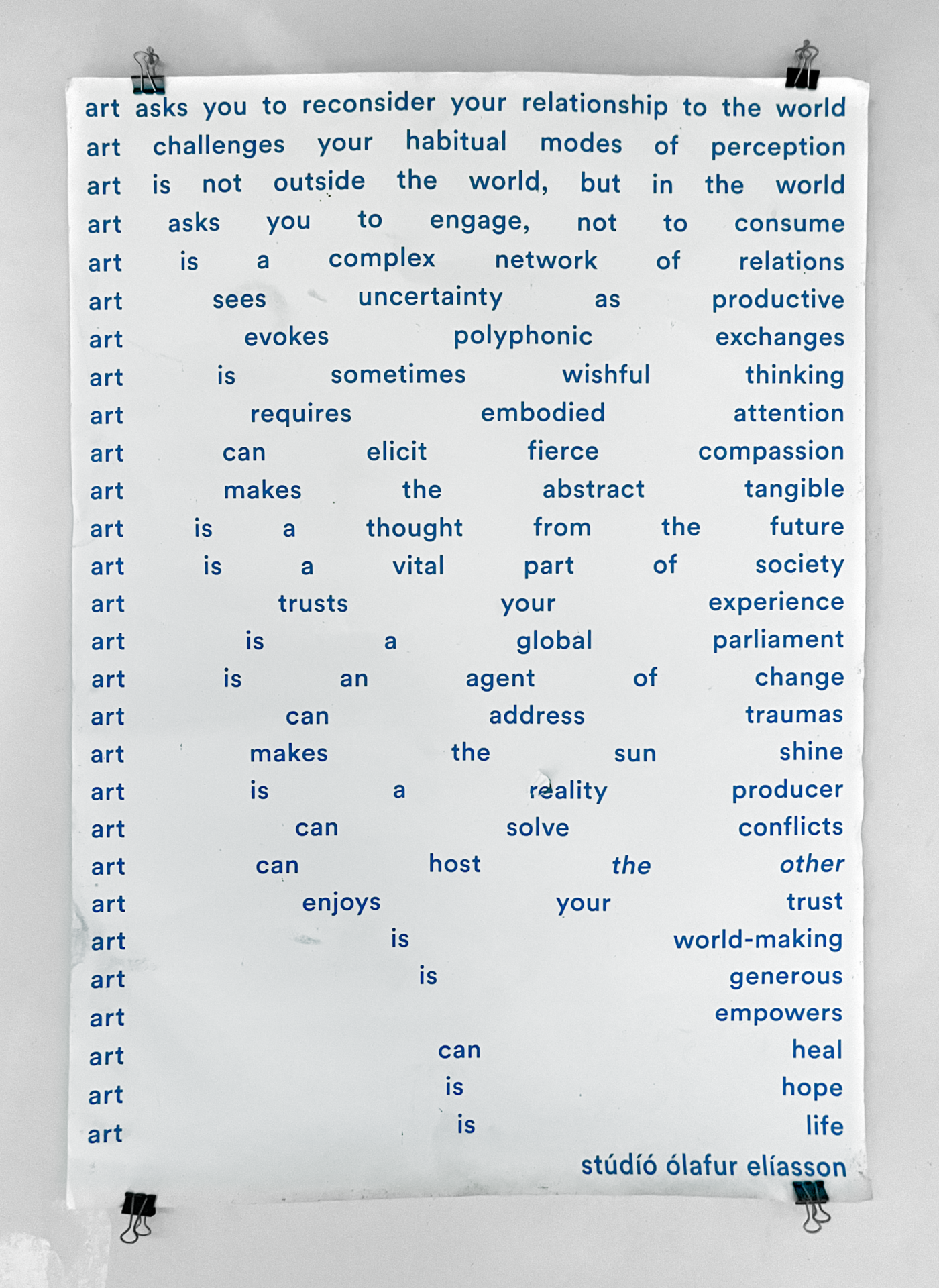 Marc Castañé is a passionate audiovisual communicator with a deep love for Nordic culture. After living in Sweden for a year, he was captivated by its lifestyle, interior design, climate and artistic expressions. This experience led him to found Åkerblom Studio, a space dedicated to audiovisual creation with a special focus on telling stories that normally go unnoticed.
Throughout his career, Marc has worked closely with important figures in the design sector such as Nanimarquina, Camper or FAD Barcelona, among many others. His dedication to audiovisuals and his closeness to design and storytelling have led him to grow and evolve with the Åkerblom Studio team.