As its very name reveals, the Danesa armchair by Mobles 114 is a most welcoming piece; inspired by the elegance and simplicity of typically Scandinavian design.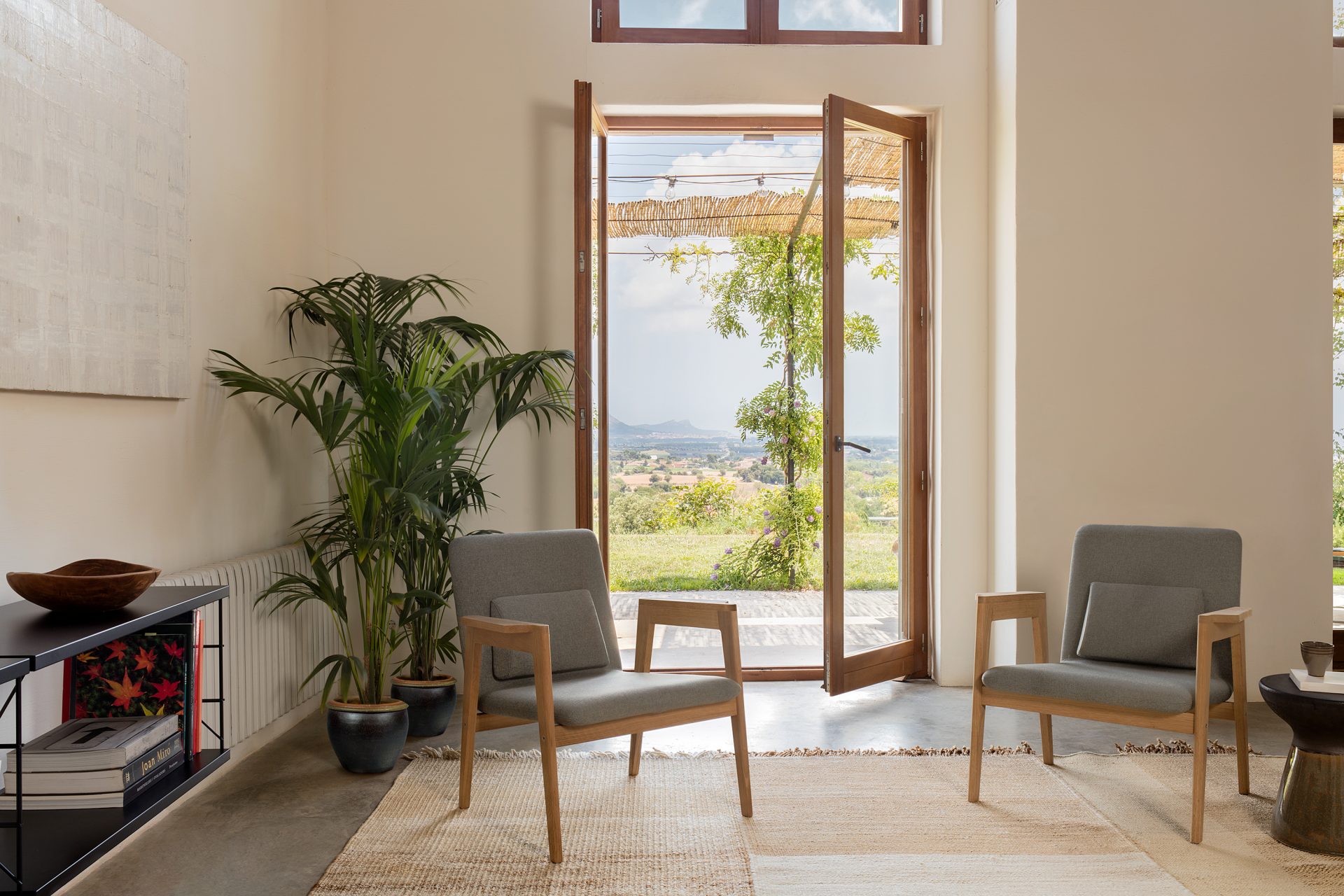 Created by industrial designers JM Massana and JM Tremoleda, Danesa is a highly comfortable seat, with pure but generous lines, inviting to be enjoyed while reading or having a relaxed chat.
Made with resistant and high quality materials, this is an infallible piece that adapts to any environment, both in public spaces (hotels, restaurants, showrooms…) and in the domestic environment or more intimate areas.
An improved design
Its design once again demonstrates the classic precept that function is what determines form, since Danesa has a backrest with two clearly differentiated parts and a cushion on the backrest for extra comfort that can be adjusted by means of a clever magnet system, allowing the height to be modified for better adaptation. This detail ensures both the wide backrest and the cushion's adaptability to any sitting position and thus offer greater comfort even over long periods of time.
Its structure consists of solid varnished oak wood, a noble and warm material that perfectly matches the textile upholstery of the Danish brand Gabriel, available in a wide range of rich, warm and neutral tones.
The Danesa armchair is a highly versatile piece of timeless and elegant design with clear reminiscences of the modern Nordic style that fits easily in contemporary environments; it brings a warm and elegant note while inviting you to enjoy its great comfort thanks to its backrest system.
Pictures by: Meritxell Arjalaguer