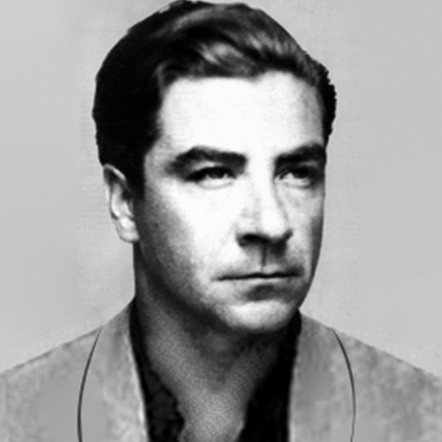 Josep Torres Clavé, Barcelona 1906  – Els Omellons 1939.
Architect, urban developer, designer and pedagogue, he was a founding member of GATPAC (Group of Spanish Artists and Technicians for the Progress of Contemporary Architecture) and a leading introducer of rationalist architecture in our country.
Torres Clavé started his career in architecture together with Josep Lluís Sert and Antoni Bonet Castellana. In fact, with Josep Lluís Sert and Joan Baptista Subirana he constructed some of the most important buildings in Catalan rationalism, such as the Ciutat de Repós i Vacances in Castelldefels (1932) and the Dispensari General Antituberculós in Barcelona (1936).
He ran the magazine AC (A. C. Documents of Contemporary Activity), helping to introduce artists such as Le Corbusier, Walter Gropius, Mies van der Rohe, Erich Mendelsohn, Van Doesburg, Neutra, Lubetkin, Joan Miró and Pablo Picasso; working to spread architecture, design and contemporary art in a society wanting to modernise, in competition with a supremely contemporary Europe. He left behind a brief but important legacy in his short career as a designer. He designed chairs, tables and lights, among other items of furniture, including the Torres Clavé armchair, re-released by Mobles 114.
Josep Torres Clavé died aged 33 during the Spanish Civil War.