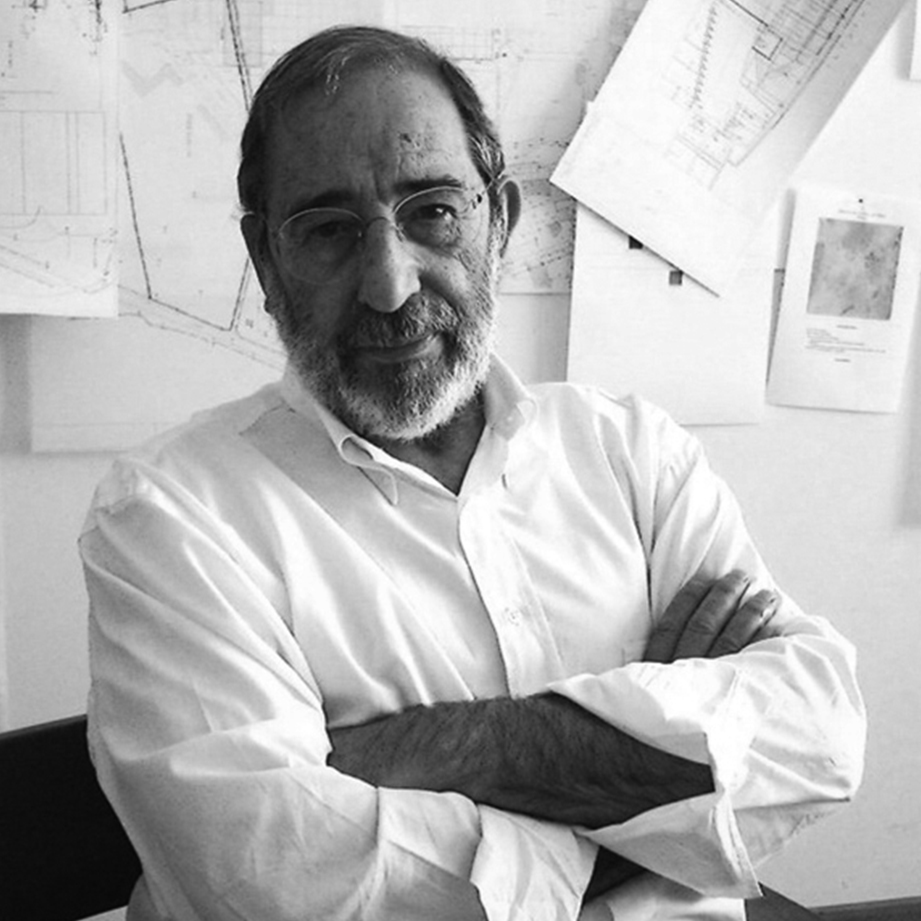 Álvaro Siza Vieira, Matosinhos 1933.
Álvaro Siza was born in Matosinhos, Portugal. An internationally renowned architect, he created his first designs in Portugal where he earned a reputation for their elegant, respectful integration within the architecture and landscape. The Marés swimming pools at Leça de Palmeira and the Da Boa Nova restaurant are a good example of this.
Siza's architecture is guileless, minimal and efficient, conveying a sense of withdrawal or inner contemplation; architecture that has been constructed in many different countries in the world but always preserving this capacity to provoke contemplation.
He's won many different architecture prizes including the Mies Van der Rohe Award in 1988 and the Pritzker Prize of 1992.