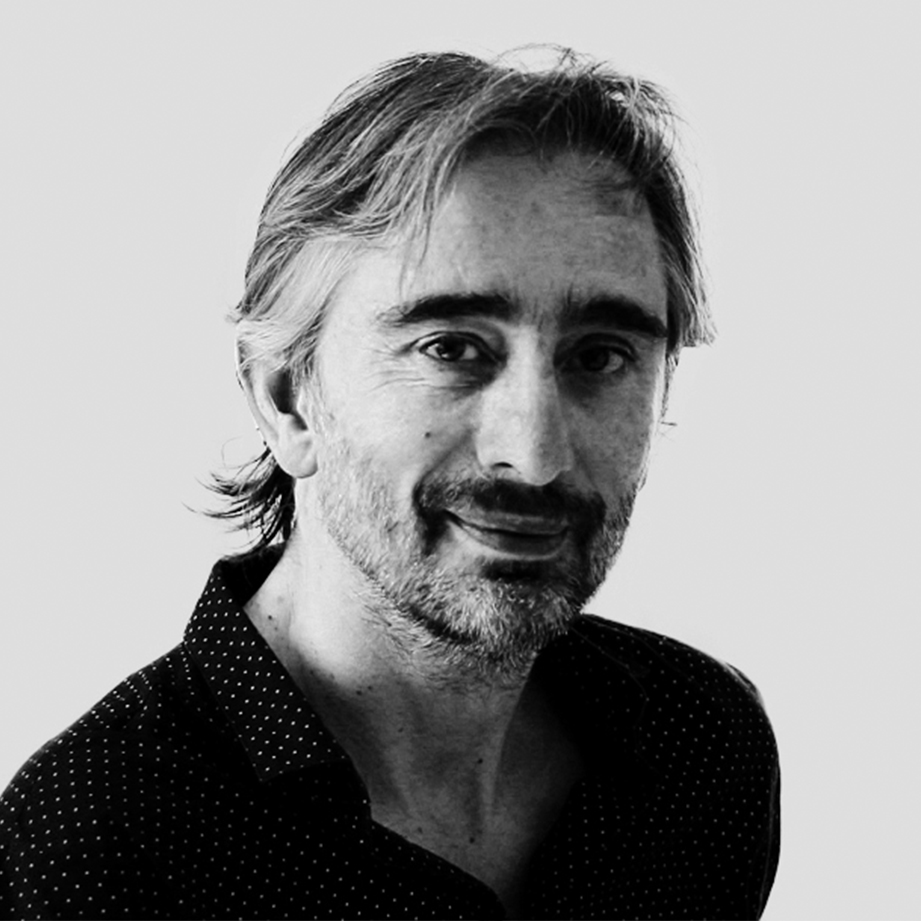 Martín Azúa, Vitoria 1965.
A Basque designer who works in the city of Barcelona combining teaching and the design of products, interiors and also temporary installations. Highly committed to the environment and society, his work is based on abstraction and, at the same time, experimentation.
The result is a coherent discourse both in his more conceptual proposals as well as his everyday objects. Fascinated by the savoir faire of tradition and craftsmanship, he's worked very closely with a lot of skilled craftsmen and women to create objects of undeniable beauty where design and tradition are brought firmly together to demonstrate his commitment to society and material and technological culture.
Among his more famous projects is the "Basic House" which has formed part of the permanent collection at the MOMA in New York since 2007, as well as the Barcelona World Swimming Championship medals in 2003 and the design of the SED Exhibition for Expo Zaragoza 2008.
City of Barcelona Prize 2000, Delta de Plata Prize 2007, FAD Architecture / Temporary Installations Prize 2008, Design Plus Prize 2009, Interiorismo Plus Prize 2009, AD Prize as the Best Designer of 2010 and Delta de Plata Prize 2011.