Teixidors equips its offices and multipurpose spaces with the help of Stefano Colli and Mobles 114.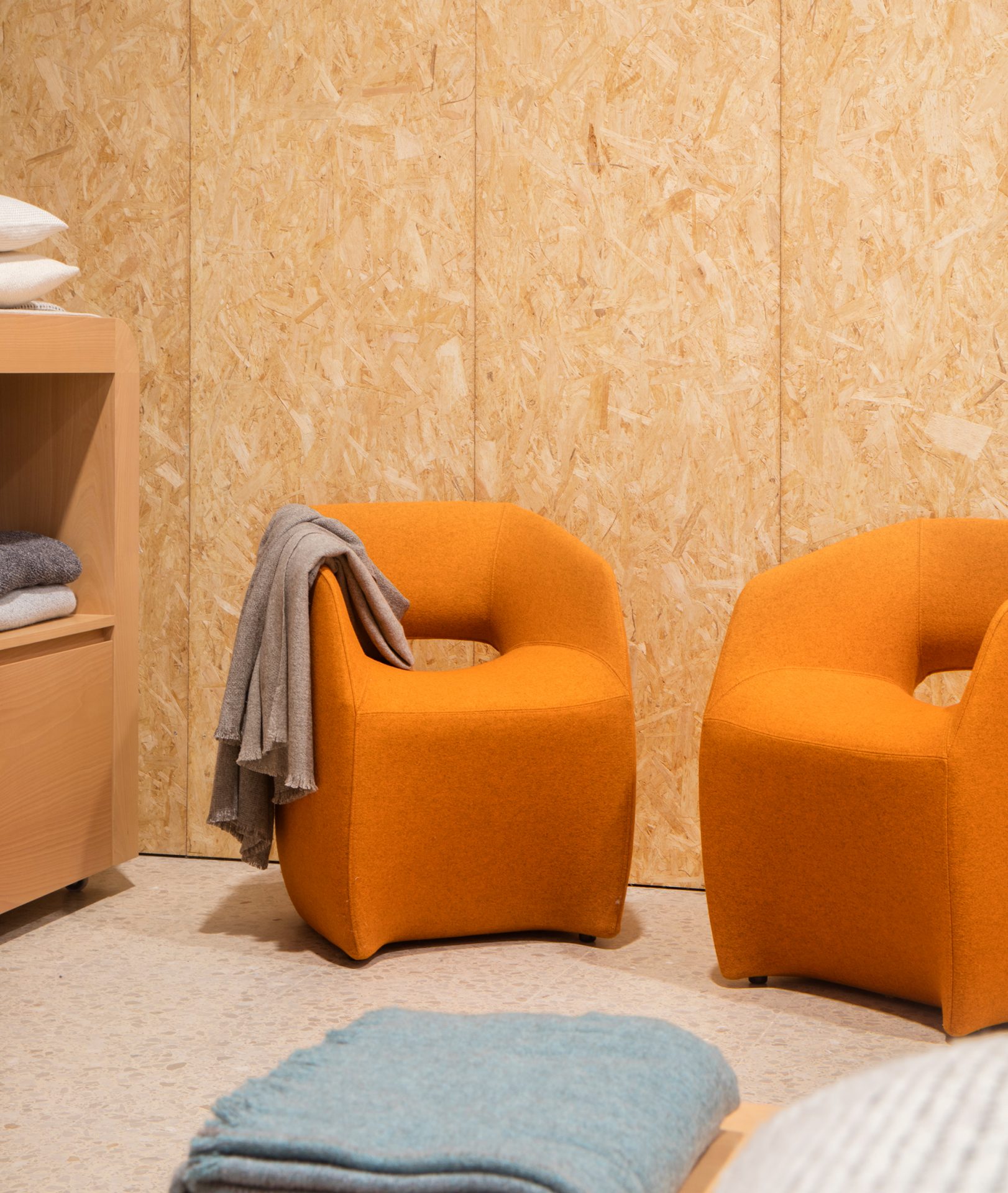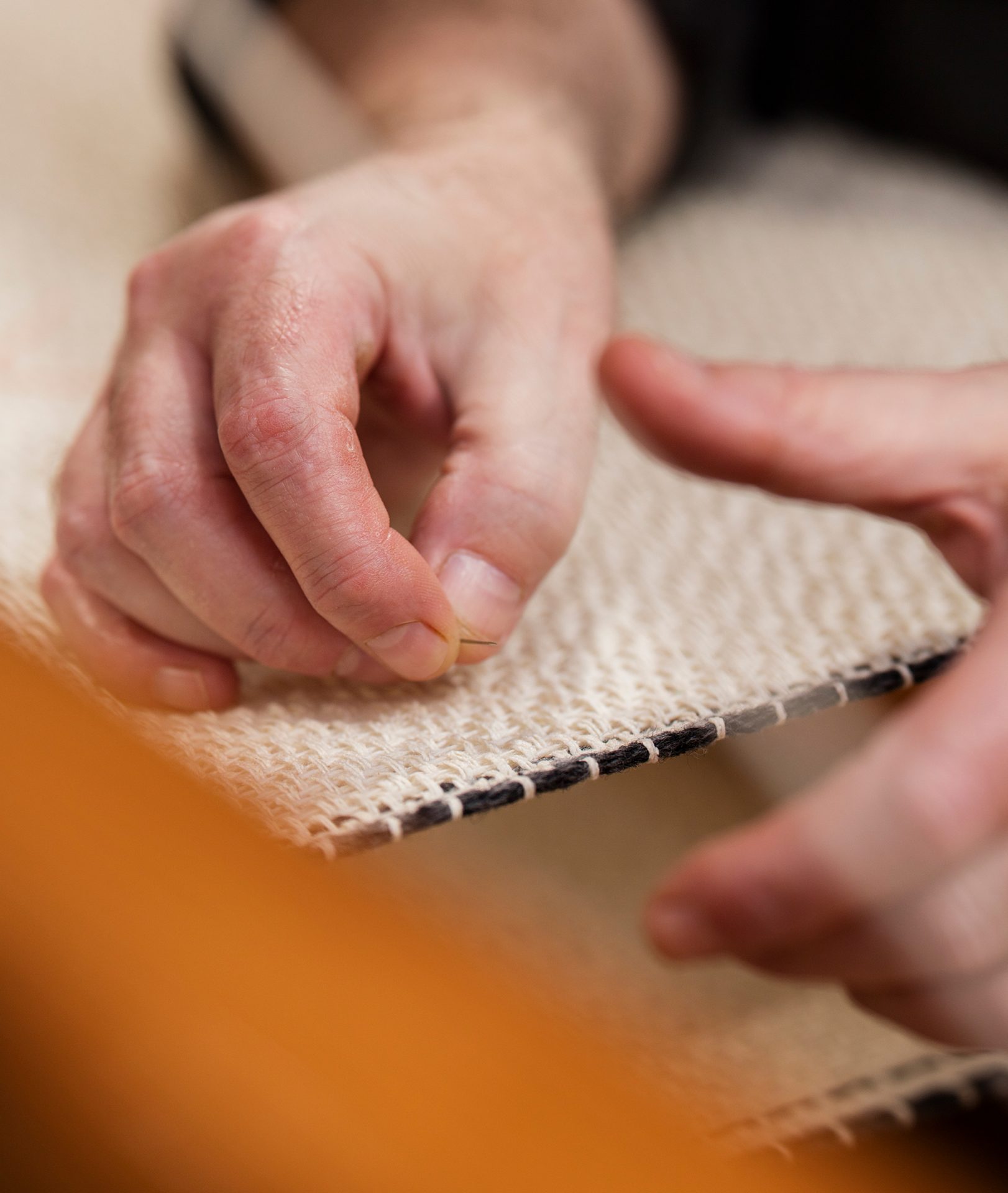 After three decades of history and great commercial success in the textile industry, the Catalan brand is still committed to social issues. More than thirty people with functional diversity work on handlooms producing unique pieces in an environment that exudes care and affection for quality craftsmanship. Some other elements have been added to this social initiative as well: add design, natural raw materials and sustainability.
Previously renovated by the architectural cooperative arqbag, this modernist building designed in 1916 stands out once again for the work of architect and interior designer Stefano Colli and Mobles 114 in equipping the offices and multipurpose spaces.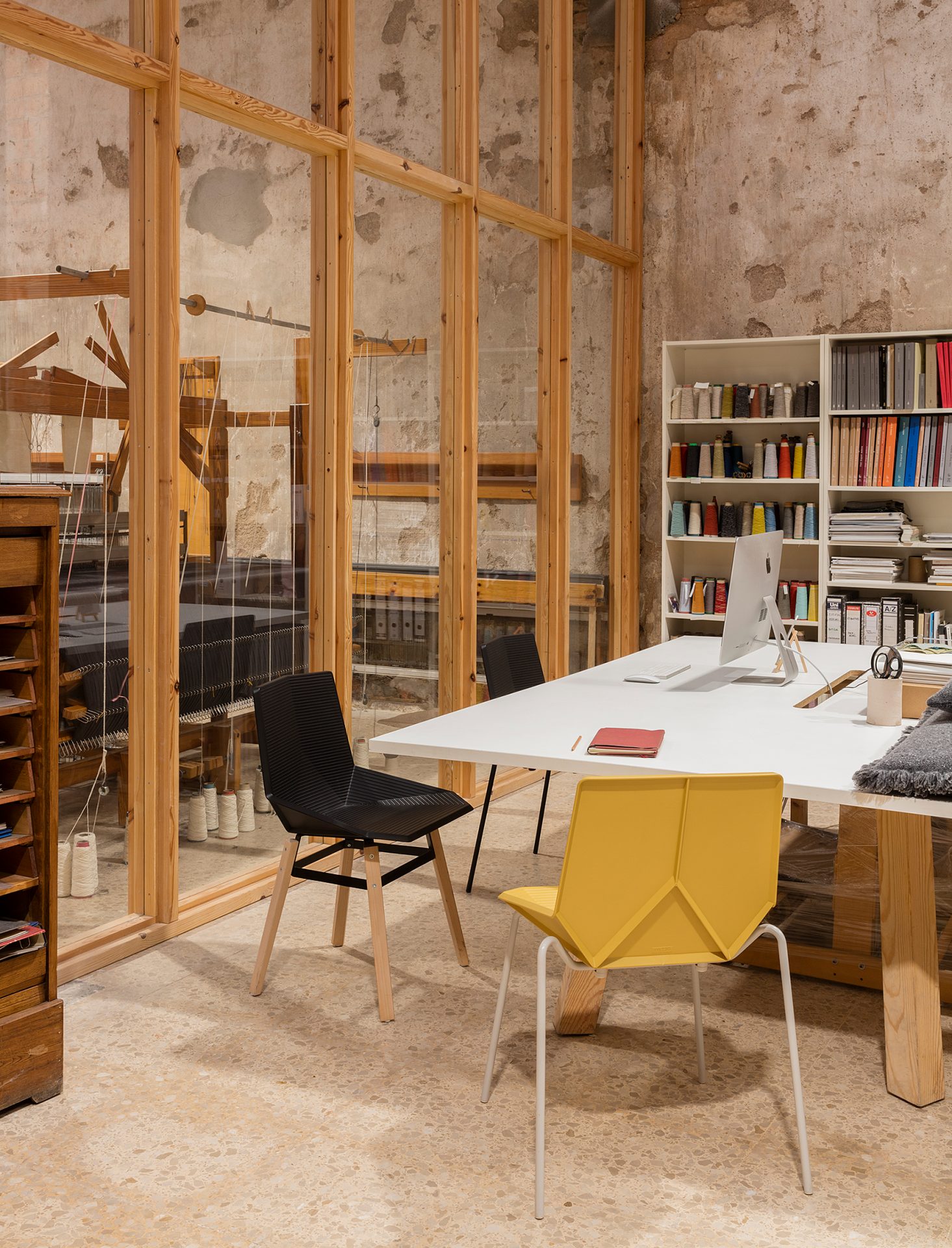 Colli believes that design and architecture can "transform and improve small things, spaces, places, people and their habits". Such a statement finds a perfect confirmation in Teixidors's premises in Terrassa, where its diaphanous spaces gladly welcome the functional designs of Mobles 114.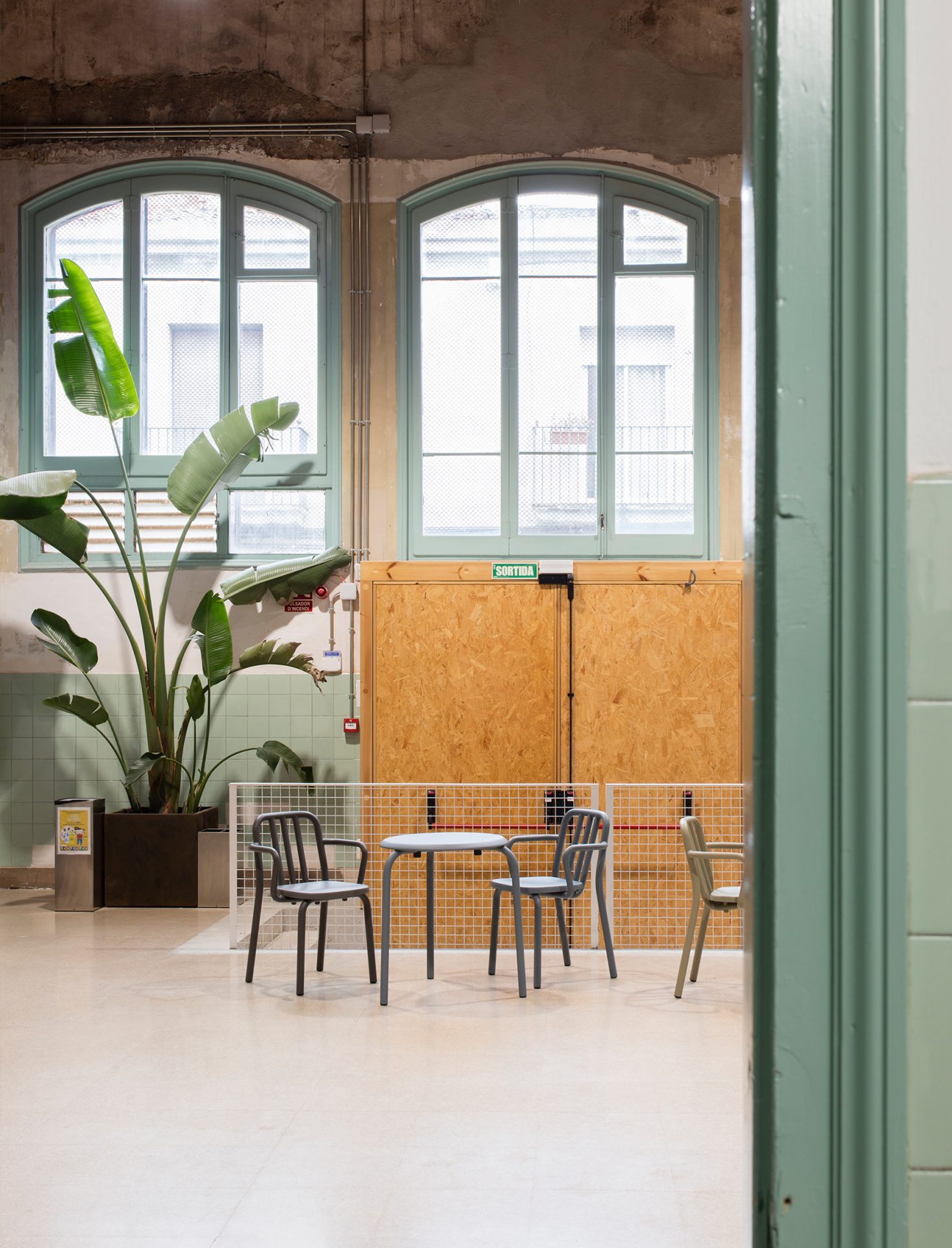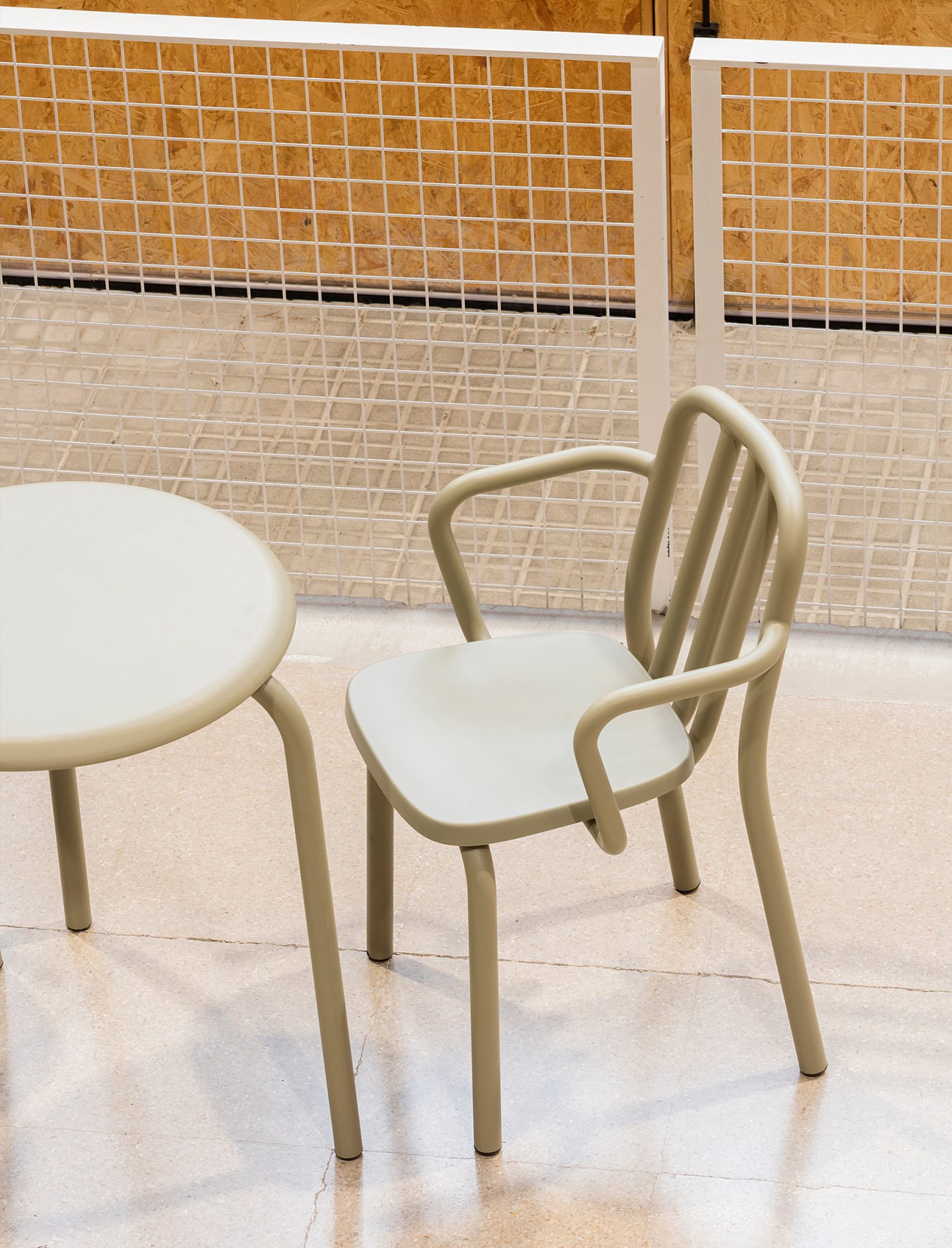 According to Colli, interior design is also another way of communicating, which is evident in his selection of furniture for Teixidors's interiors. Our Tube chairs, with their industrial spirit and relaxed lines, fit perfectly into any environment thanks to their versatility. With a solid body of pure lines, the Pey table is the protagonist of the office spaces, whose walls are covered by our functional Tria shelving system. Our Green Eco chair, produced with 100% recycled and 100% recyclable material from industrial waste, can also be found in the work environment. The polygonal geometry and the high relief engraving on the seat give it an absolutely original look, while its sustainable character resonates with the values of the firm Teixidors.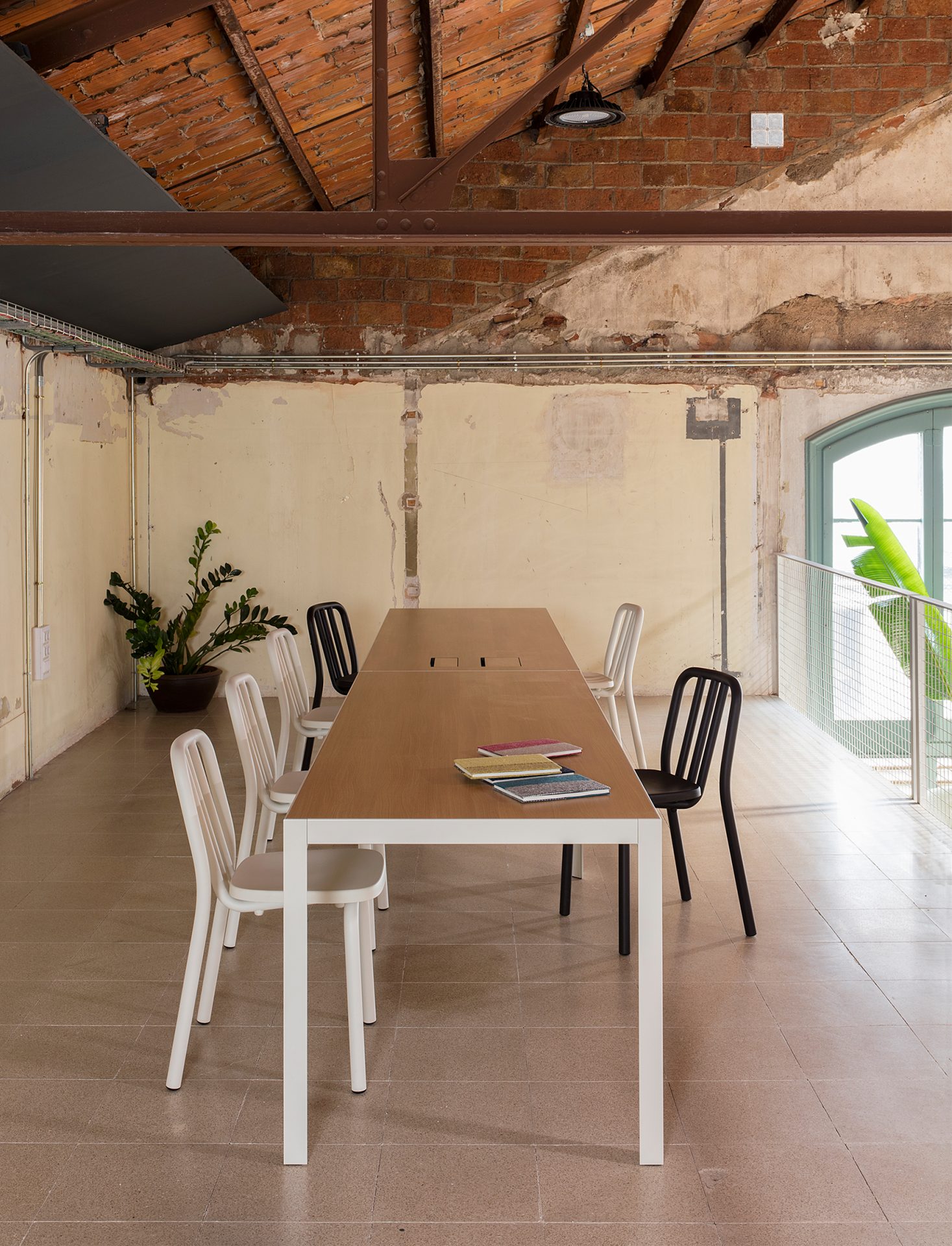 The workshop also highlights Luco stool's modern forms and traditional spirit. We can find pieces of functional furniture in every corner, such as the Hulot coat stand or the Riga bin, which blend perfectly. The sculptural shapes of the Om Textil chair and the Oxi Bistrot table bring balance and a touch of color to a space where wood shades prevail and whose protagonist is the light entering through large windows.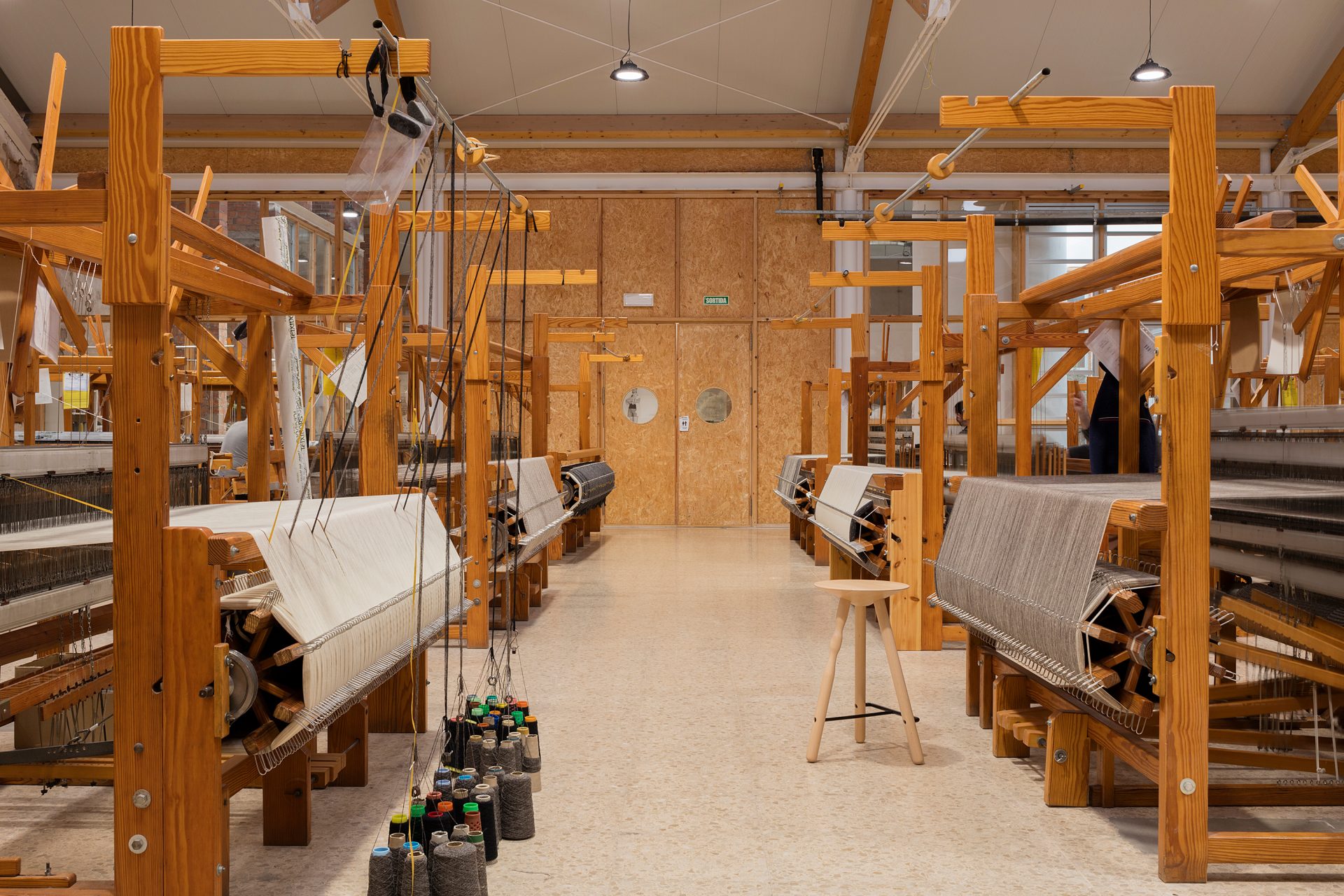 The new interior design of Teixidors boasts creativity thanks to the original furniture of Mobles 114, which gives its own identity to an industrial space where the attention and taste for details contribute to create a warm and pleasant atmosphere for its employees.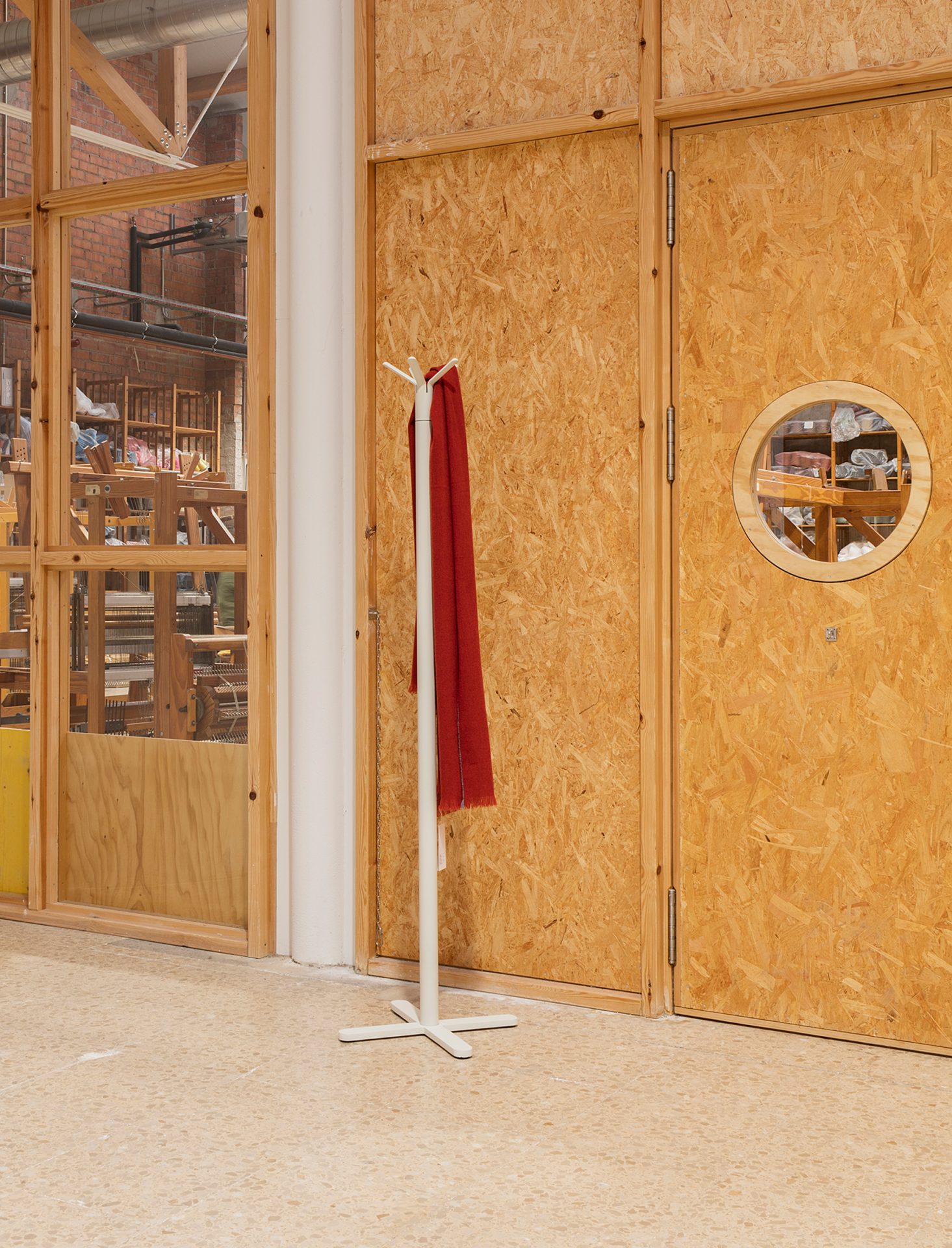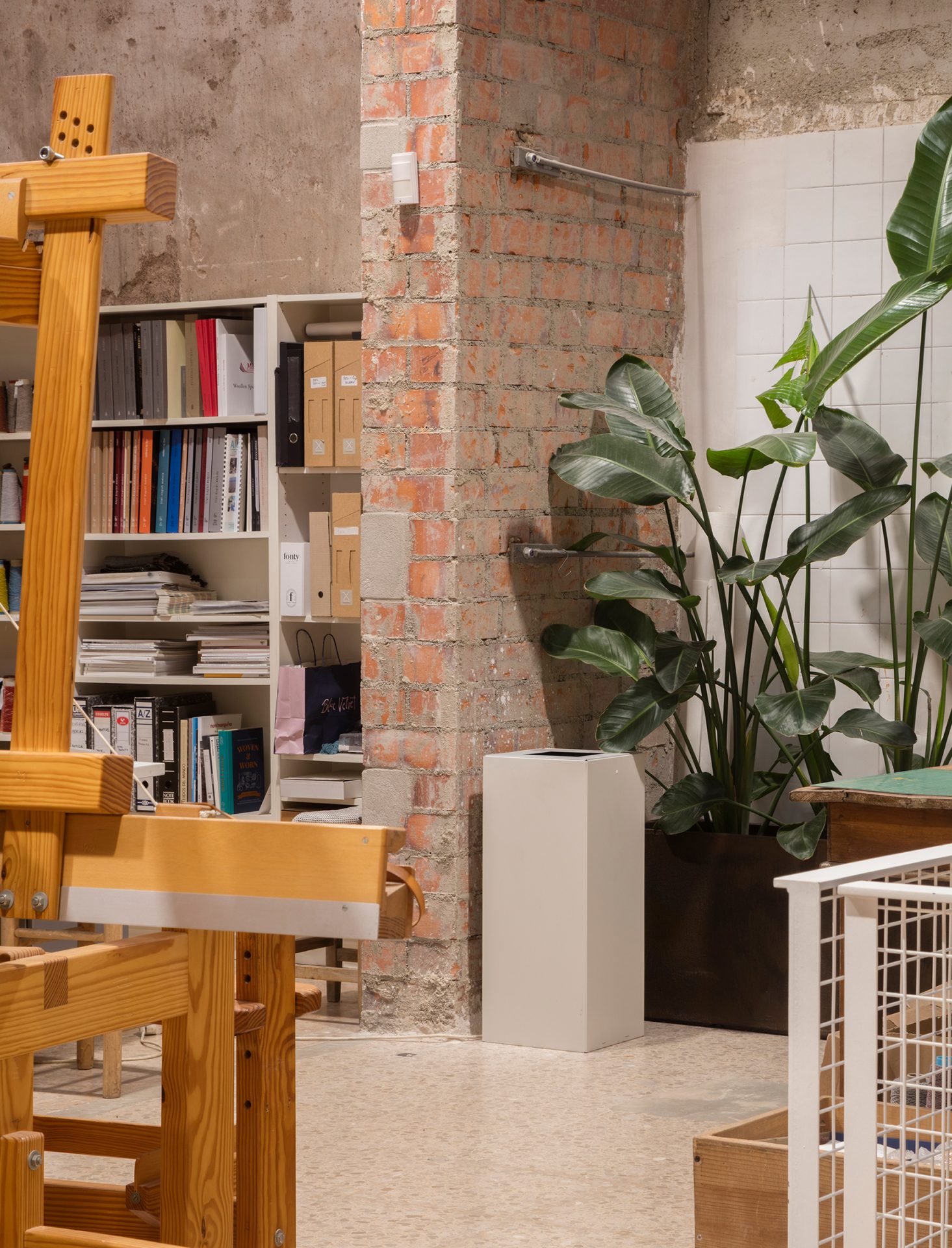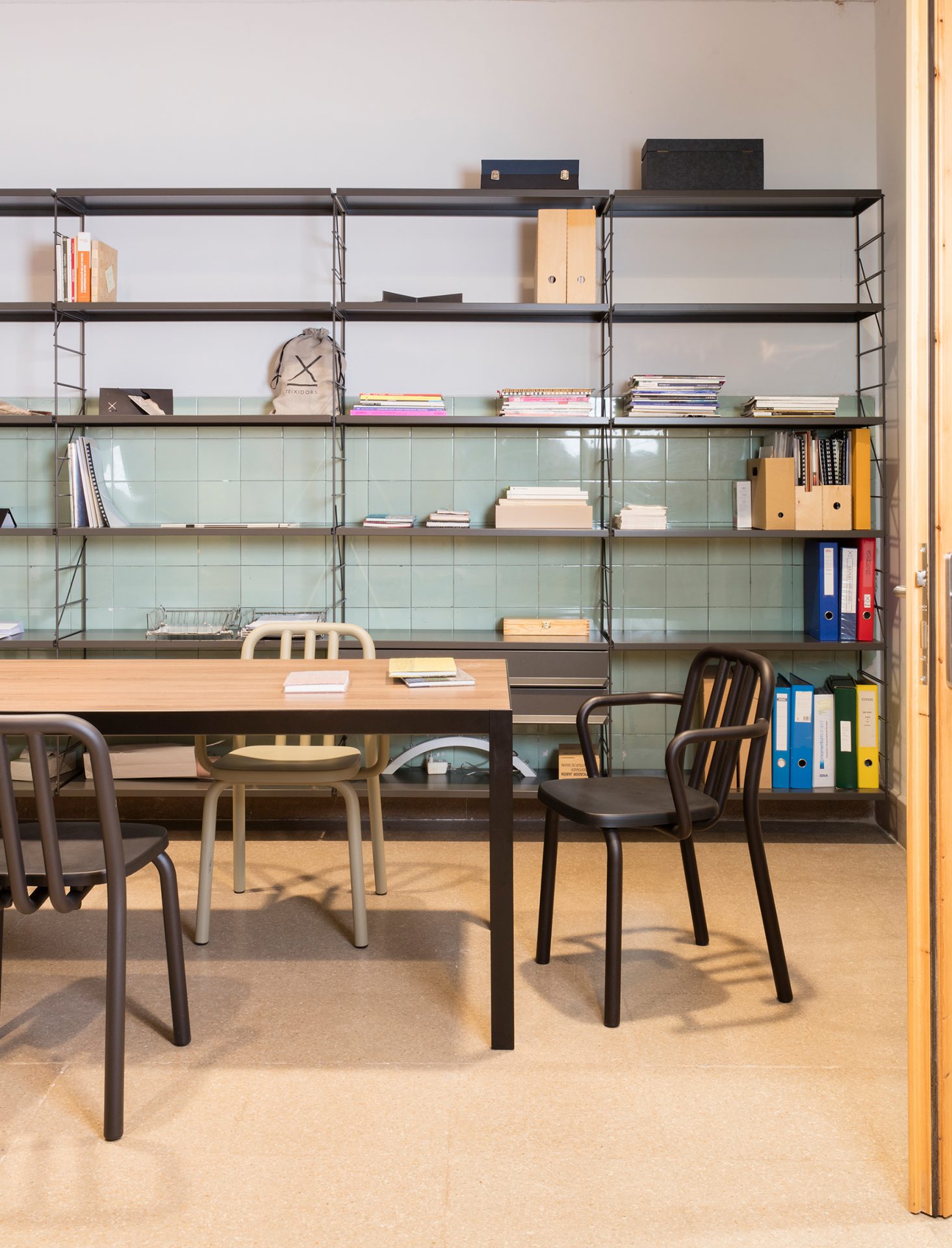 Pictures by: Meritxell Arjalaguer