Last 16th March Sant Ildefons library opened its doors in Cornellà (Barcelona). Designed by architects M. Brullet, A. de Luna and M. Barba, it belongs to Sant Ildefons Cultural Centre, 1660 m2 space distributed in 2 floors which configure various areas for different uses and feature marvelous panoramic views.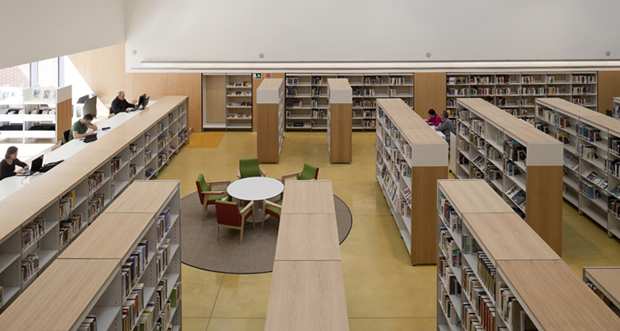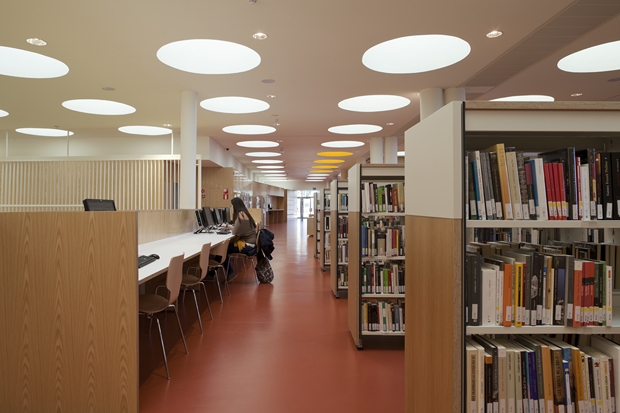 Furniture and equipment is adapted to specific functional requirements, to create versatile sets with maximum functionality. The architects chose BBL Shelve System and Pey table in all their versions and accessories, completed with Gracia chairs, Danesa and Om armchairs, Flod stools, etc. Final result is a harmonious joint of furniture, materials and finishes integrated in a friendly architectural project.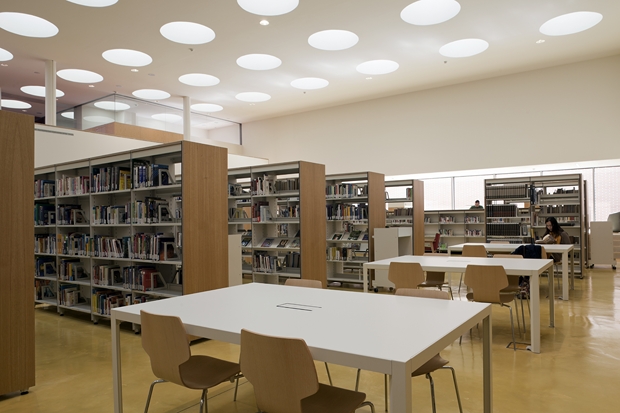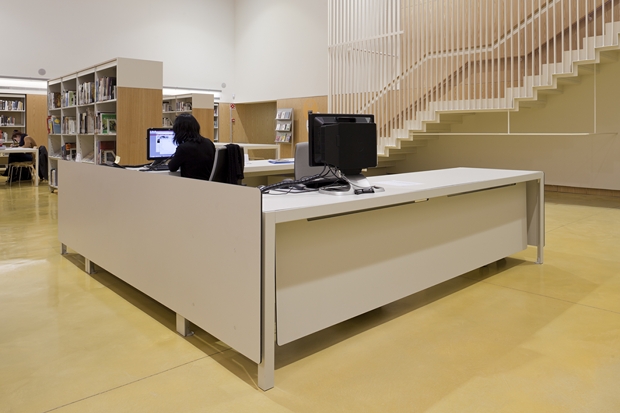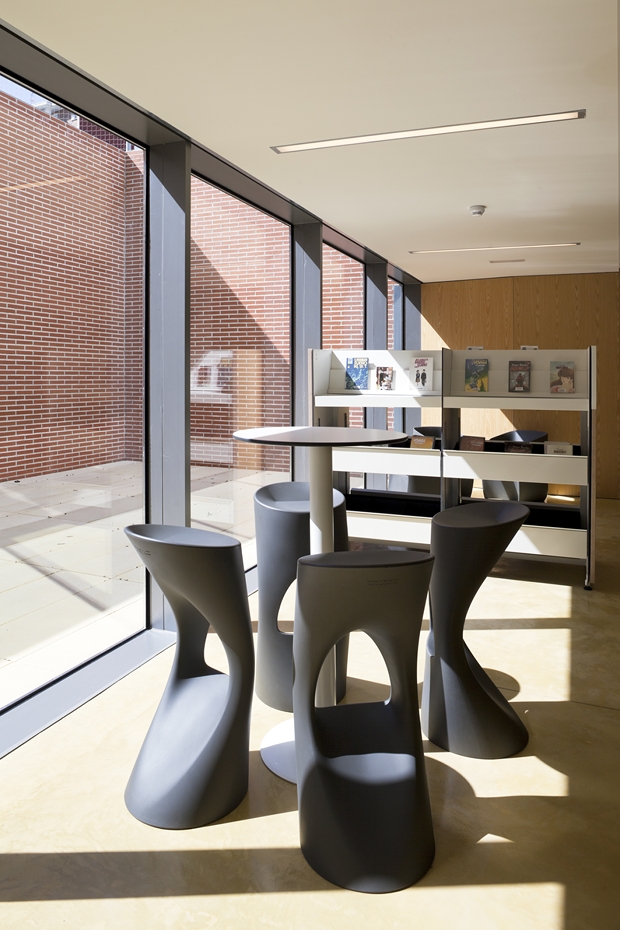 See more projects equiped by mobles 114 at the website.