To mark 100 years of diplomatic relations between Finland and Spain, the Spanish embassy in Helsinki and its ambassador, Manuel de la Camara, have set up a collaboration project in the form of a "Design Embassy", combining the talents of the Finnish designer Mikko Laakkonen and the Spanish designer Andreu Carulla to furnish part of the embassy's offices at Villa Himberg, created by Aarne Ervi in 1954.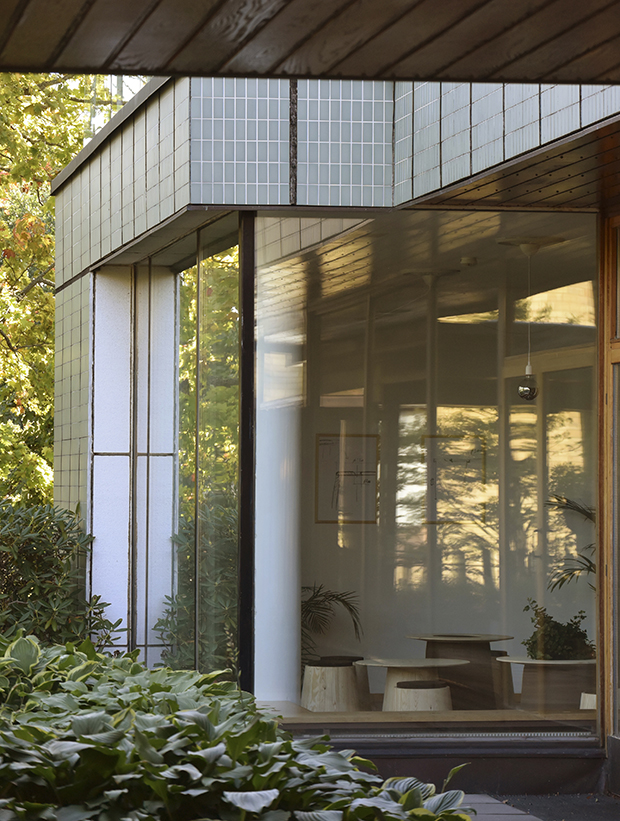 This project, currently in its first phase, also involves two manufacturers, one from each country. On this occasion, Made by Choice www.madebychoice.com / Instagram: @madebychoice and Mobles 114 www.mobles114.com / Instagram: @mobles114 have been chosen to carry out the project.
Mikko Laakkonen set up his own studio in 2003 and specialises mainly in producing everyday objects. His designs have been exhibited extensively throughout Europe, the United States, China and Japan. He has won numerous international prizes, such as the German Design Award (2017), Turkey Design Award (2016), Good Design Award (2016, 2015 & 2010), Muuuz International Award (2014), Finnish Designer Awards: Furniture Designer of the Year (2014), Red Dot: Best of the Best (2013) and the Young Designer of the Year prize (2009).
www.mikkolaakkonen.com / Instagram: @studiolaakkonen
Andreu Carulla set up his own studio in 2006 in Banyoles, Spain and has worked for clients such as MUJI, IDÉE, Nani Marquina and the Celler de Can Roca. His studio has won several prizes, such as the Red Dot Design Award: Best of the Best (2015), Silver ADI-FAD Delta Award (2016), Nomination for the German Design Award (2018), INTERIORES Young Talent of the Year (2015) and ELLE DECO Best Spanish Designer (2012). His work has been published in various magazines, such as Dezeen, Monocle, Wallpaper and Surface.
www.andreucarulla.com / Instagram: @andreucarulla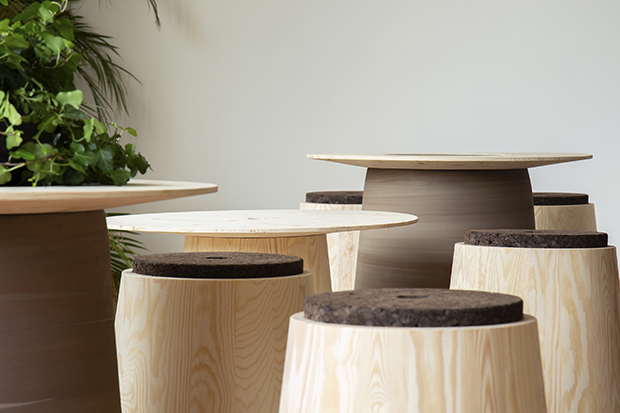 The "Design Diplomacy" collection was presented during Helsinki Design Week 2018 and the items created now form part of the Spanish embassy at Villa Himberg in Helsinki.
Mikko and Andreu began the project by researching into the cultures of their respective countries. After pooling their know-how and studying the raw materials typically used in each country, they reached the conclusion that wood, clay and cork had to be the materials for this collection of side tables and stools.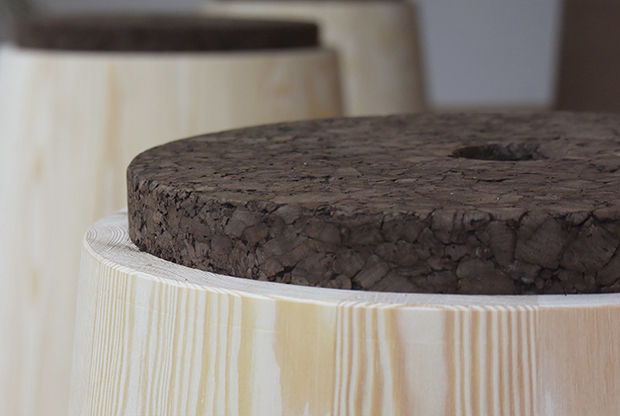 Finland is immersed in the Taiga, a biome that boasts some of the most extensive forests in the world, while Spain has a long tradition of working with terracotta and cork and the province of Girona in particular (where Carulla was born) is famous for its "black clay", fired in kilns using evergreen oak, the tree that also produces cork.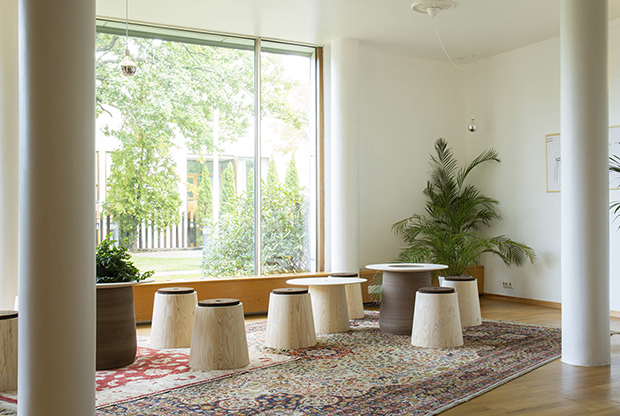 Nikko and Andreu discovered a common ground which led them to design universal creations that make the most of each country's prime raw materials. The result is a series of two pieces: a stool inspired by the typical wooden water buckets used by the Finns in traditional saunas and a side table with a black clay base and wooden top that fuses perfectly with the material of the base, which in turn forms part of the top.