Tria Shelving System for contract
Tria Shelving System has been designed in a floor and a wall support version with two depths and four heights, which allow any composition you might need. It adapts to any space, whether office, restaurant, retail, supermarkets, libraries and anywhere you can imagine.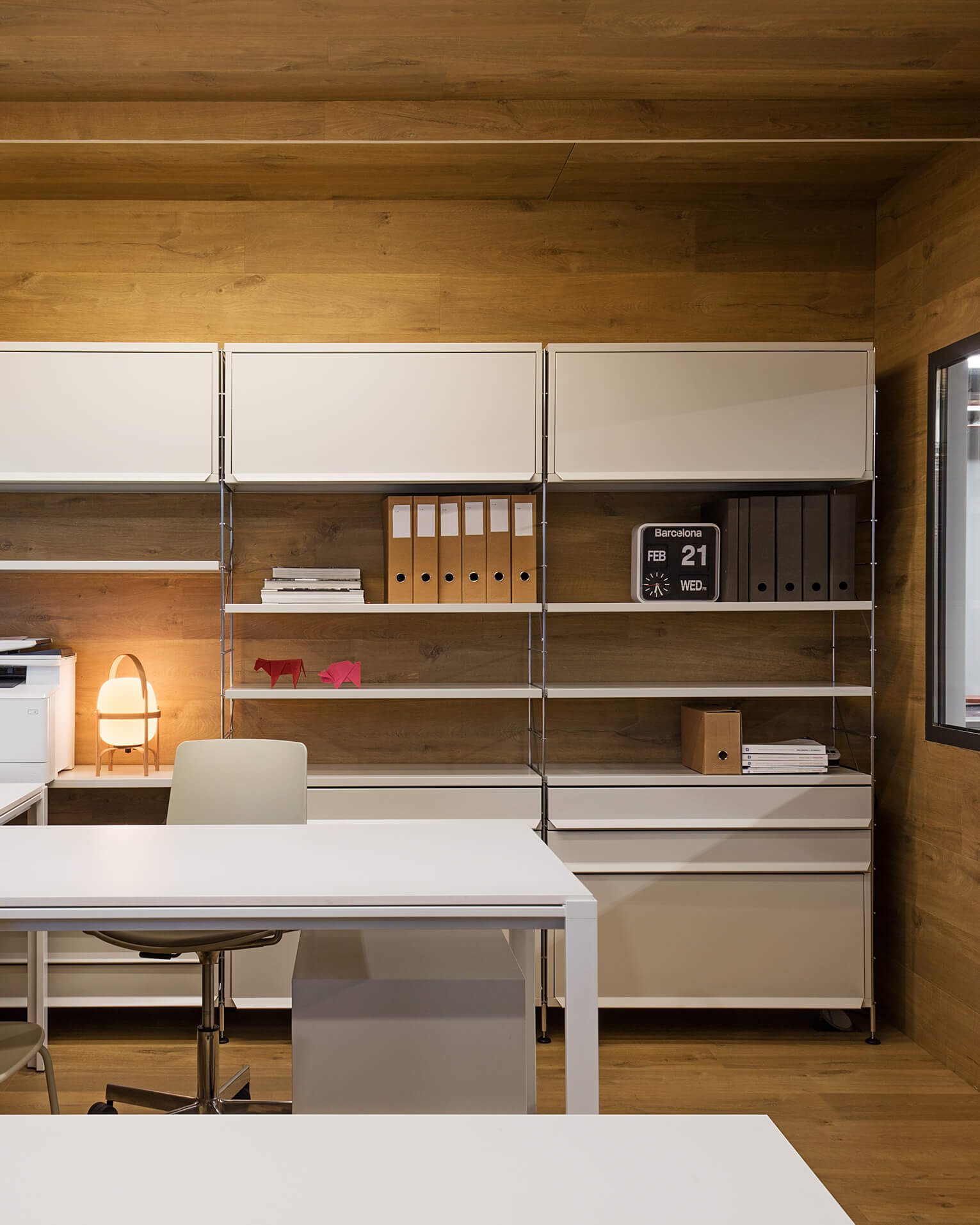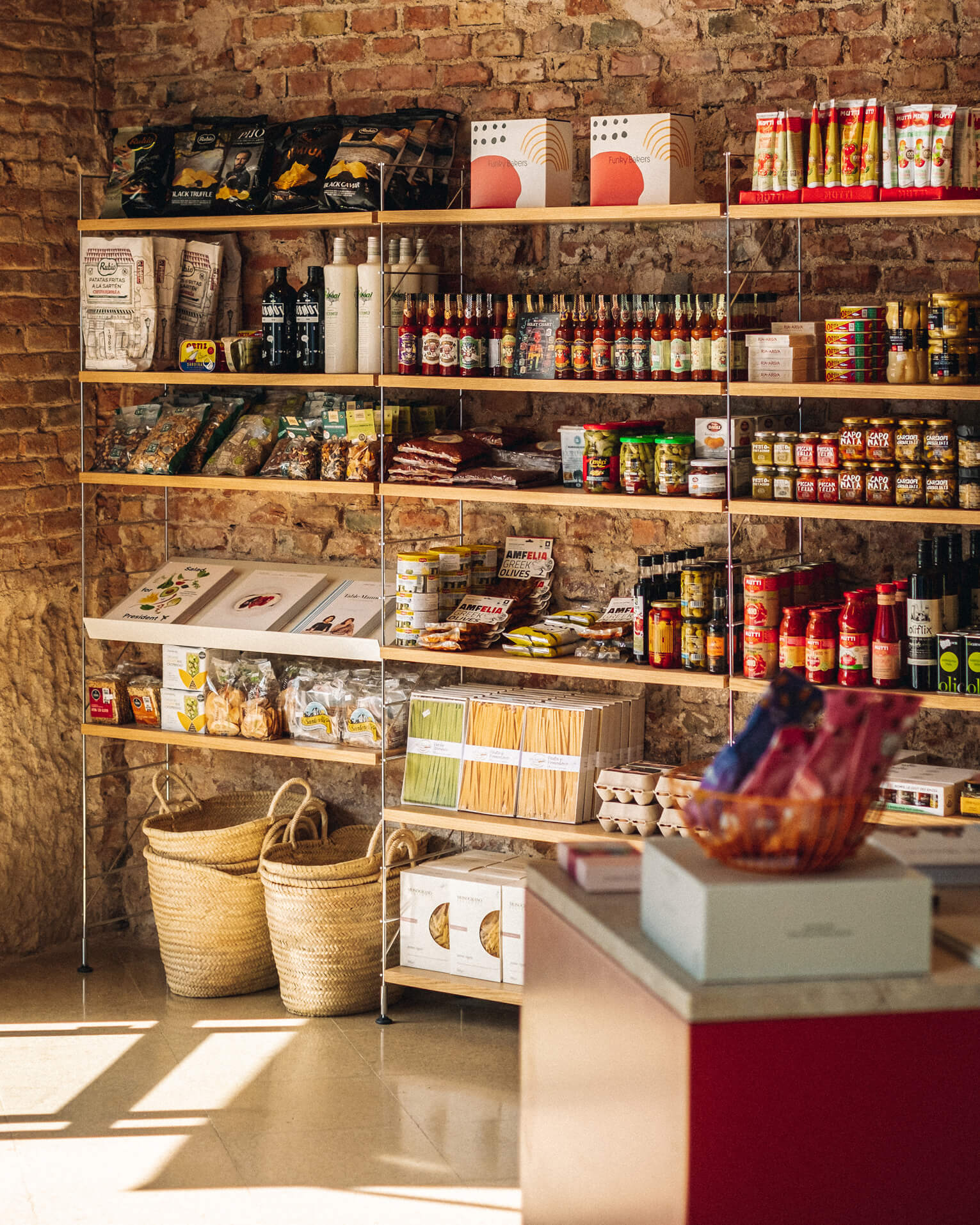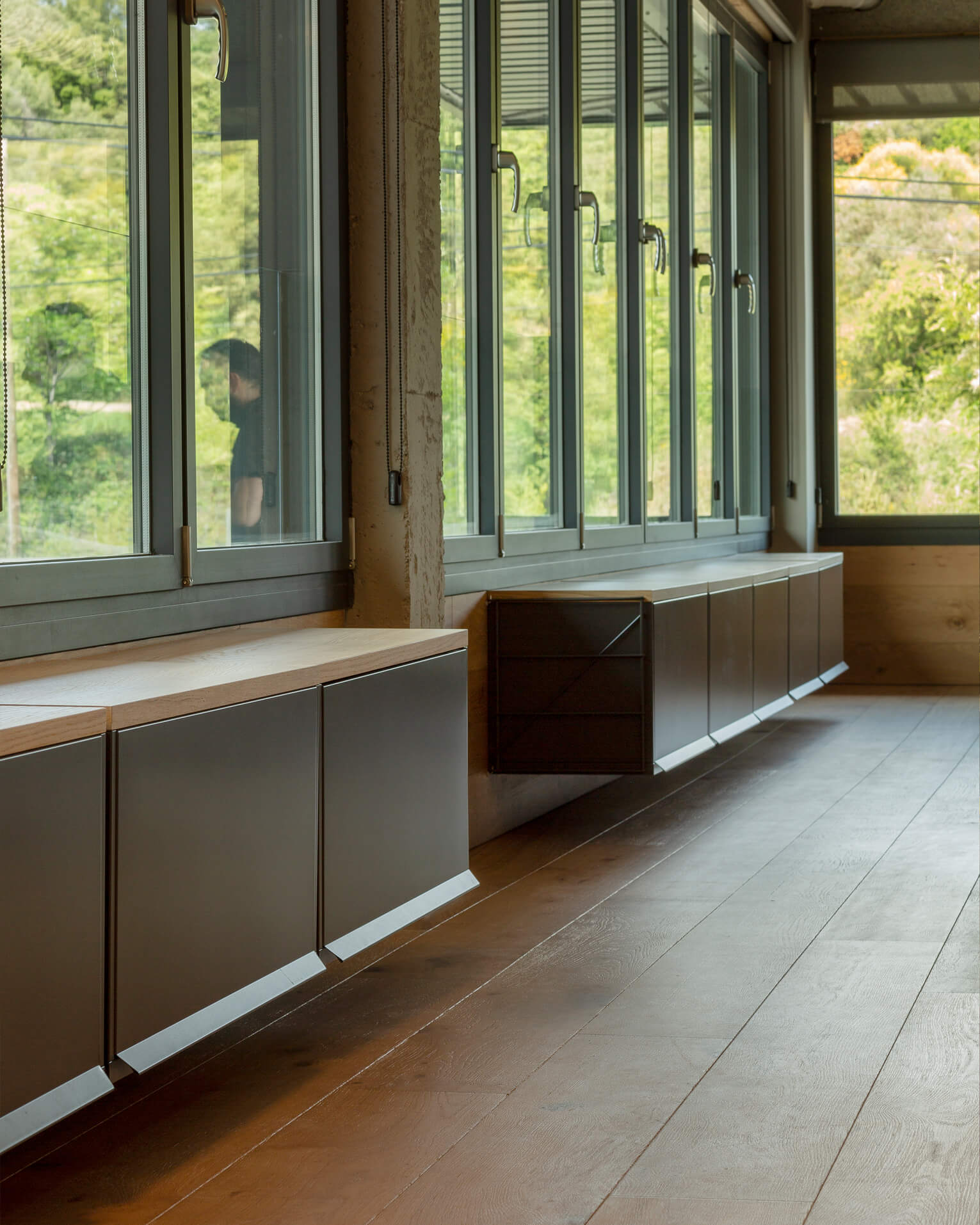 The current office requirements are ever-changing. Tria is a shelving system for the modern office. A modular design that allows you to expand it, change its use or add new elements as you need: customized configurations for workspace, shelves for organizing documents and even space for hanging jackets.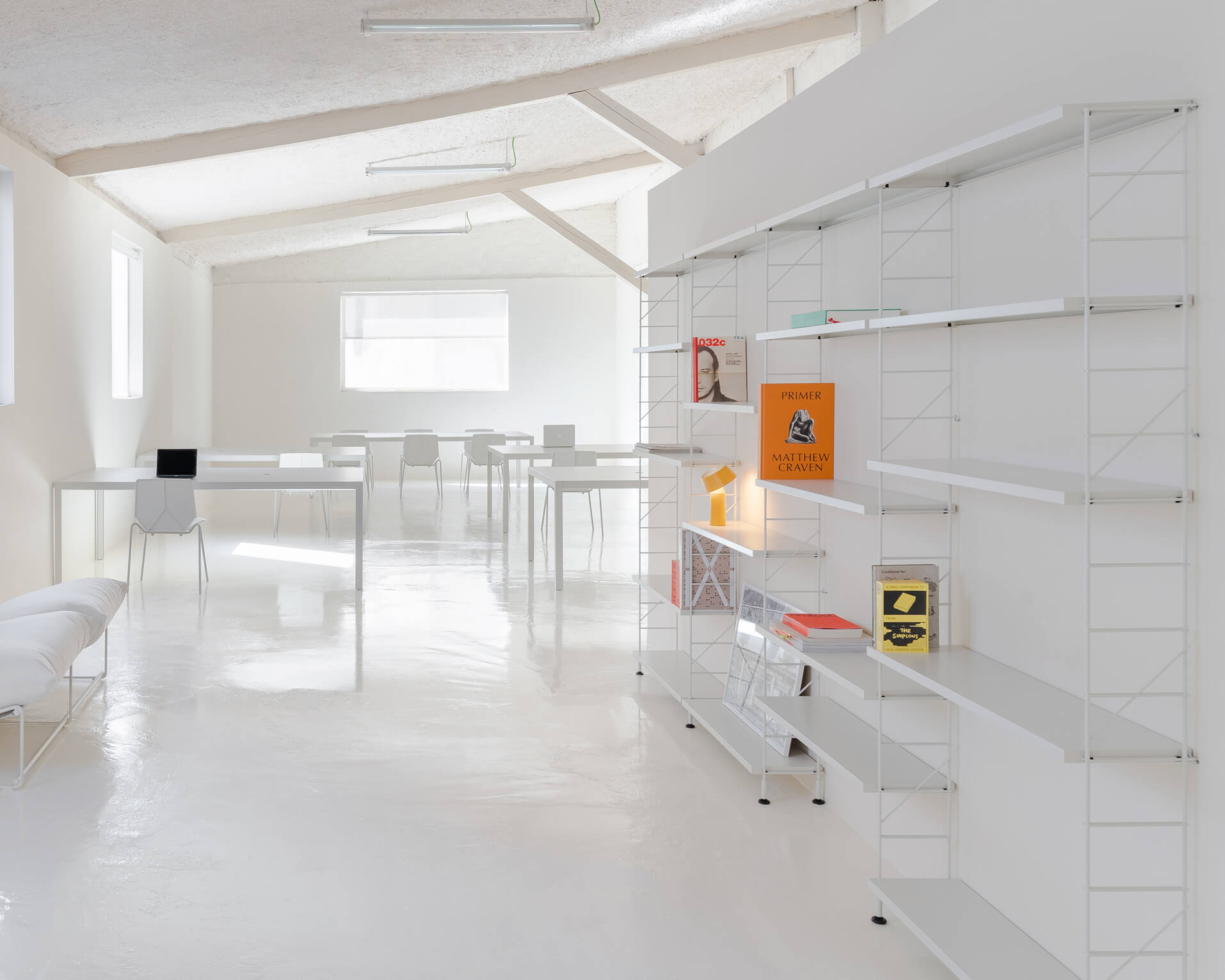 Almost any type of store needs to display its items. Tria Shelving System can become your ally. It has different shelves for retail stores. If you need to store small items, Tria has cabinets and drawers. You can also display items in the glass cabinet case, where light can be incorporated to make for an ideal retail display unit.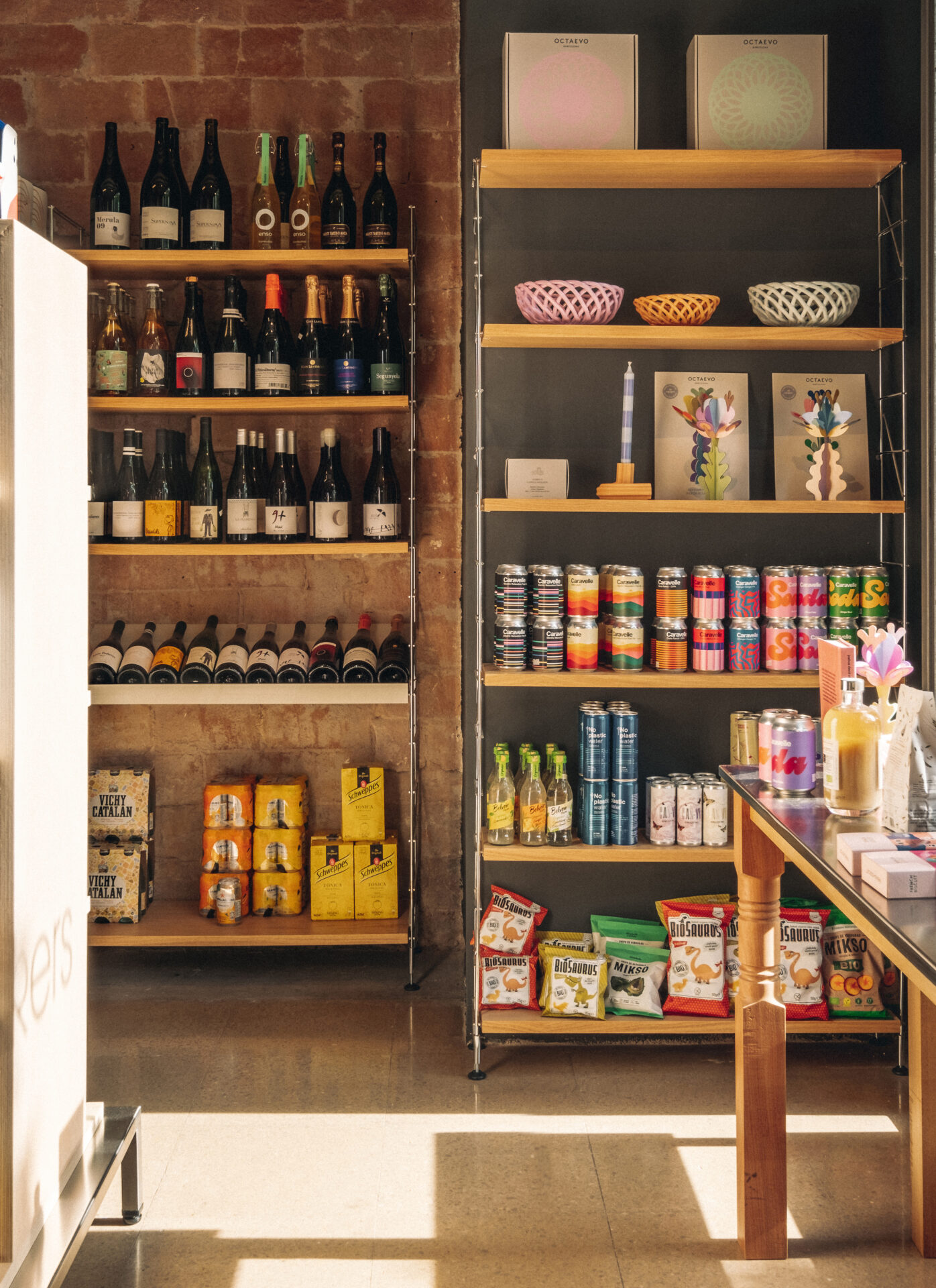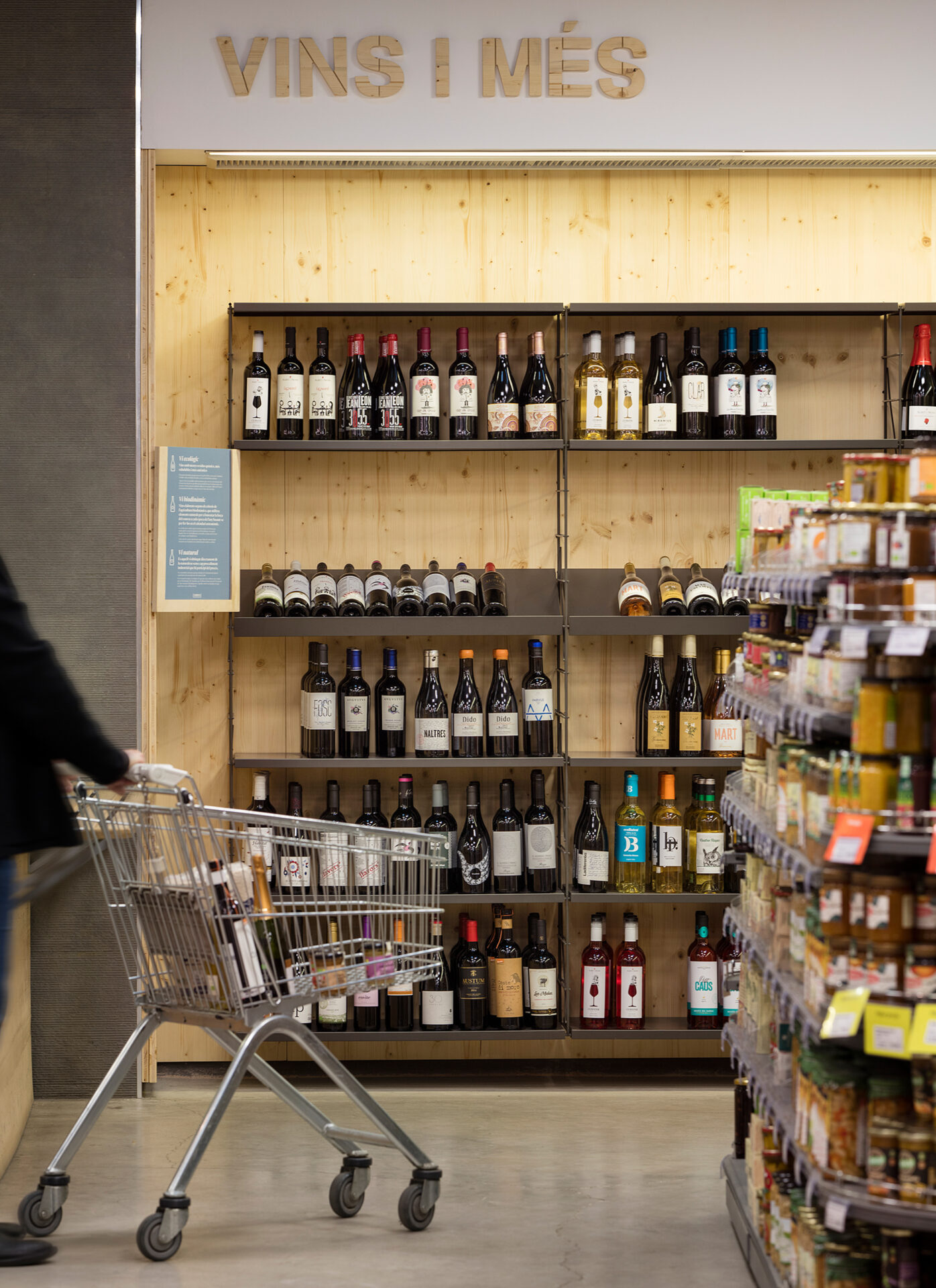 Tria Shelving System can also be used by the finest supermarkets. The slanted display shelves, combined with the regular shelves, also serve as a bottle rack if you don't want to use the grid shelves.
Although not its most obvious feature, the Tria Shelving System can also be used as a wine rack for restaurants; its modular system with many features allows the storage of beverages or the display of beverages for wine bars in modern restaurants by means of its slanted shelves.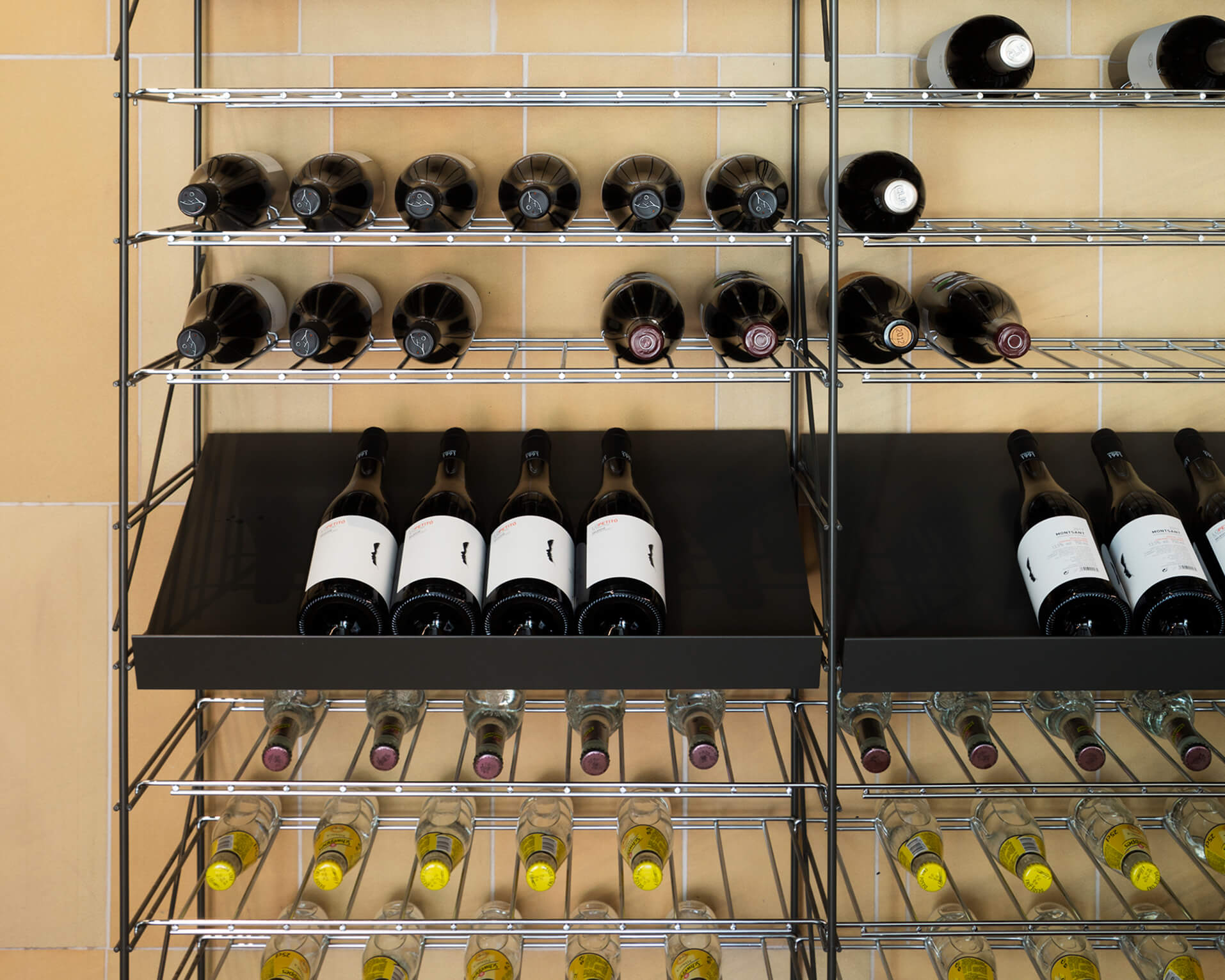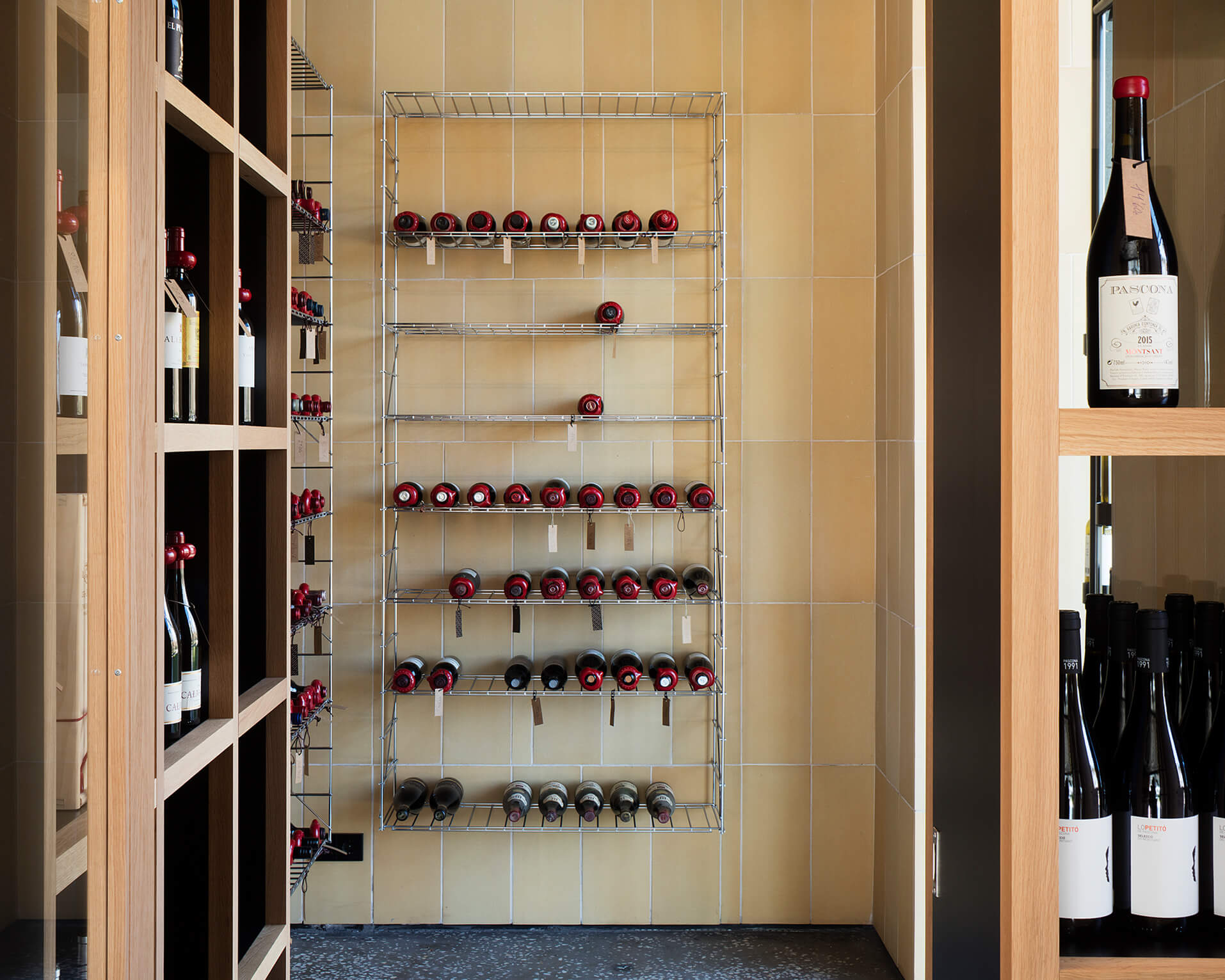 In some library spaces you can also design a space for books with Tria. The shelves are available in two widths (60 and 90 cm) to adapt to different wall sizes. It has a simple signage system that makes it easy to update any relevant information. Accessories such as a book holder complete the features.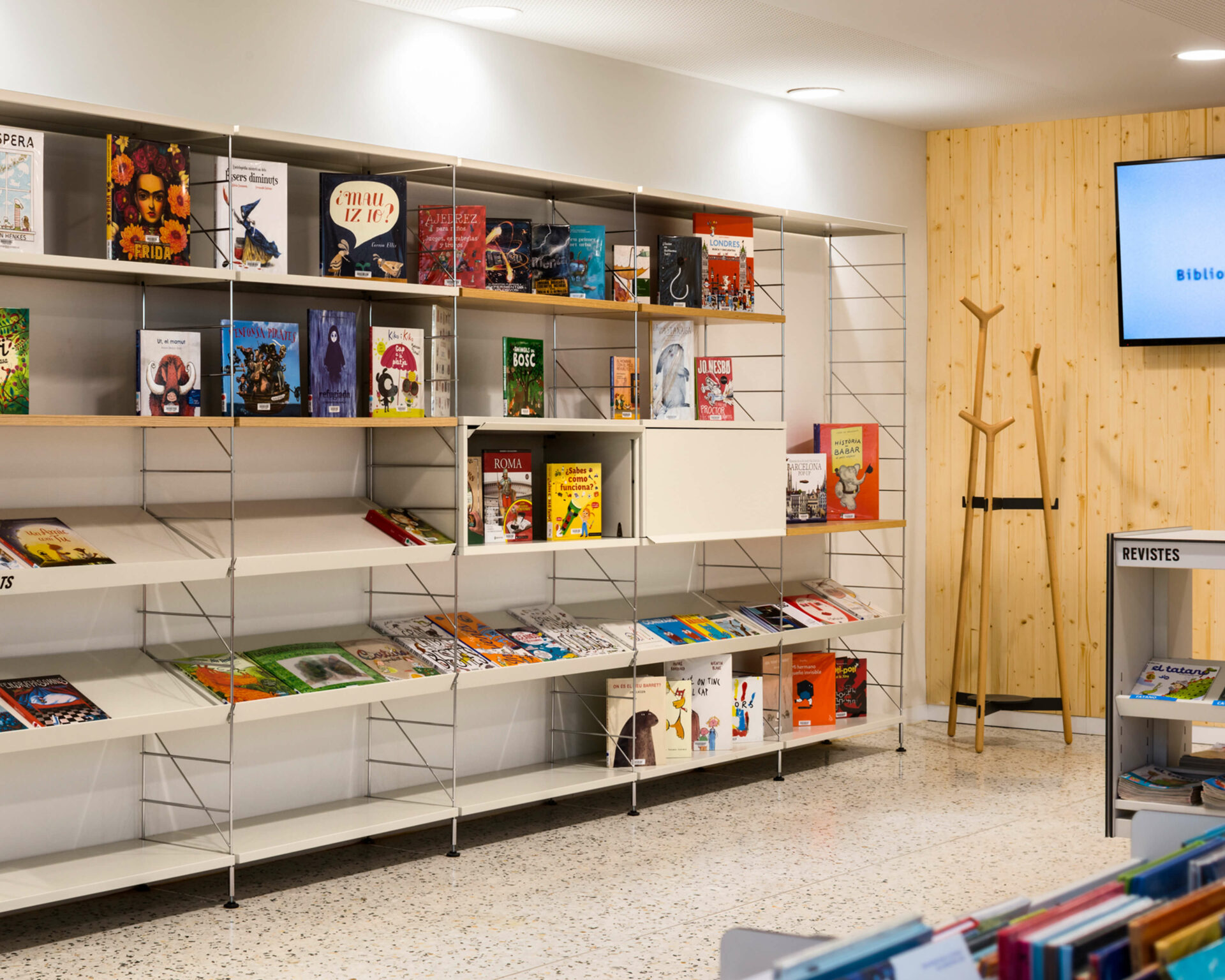 In short, Tria is a shelving system that accompanies and supports the multiple needs of many projects.
Corella. Sant Cugat del Vallès
Funky Bakers. Barcelona
Marset. Terrassa
Acid House. Barcelona
Obbio. Barcelona
Biblioteca Montserrat Abelló. Barcelona