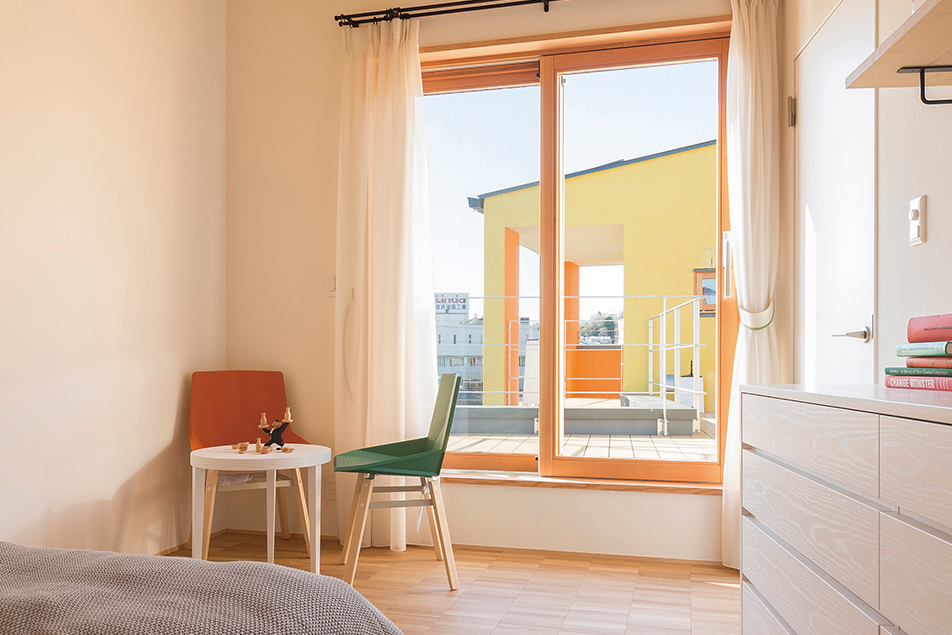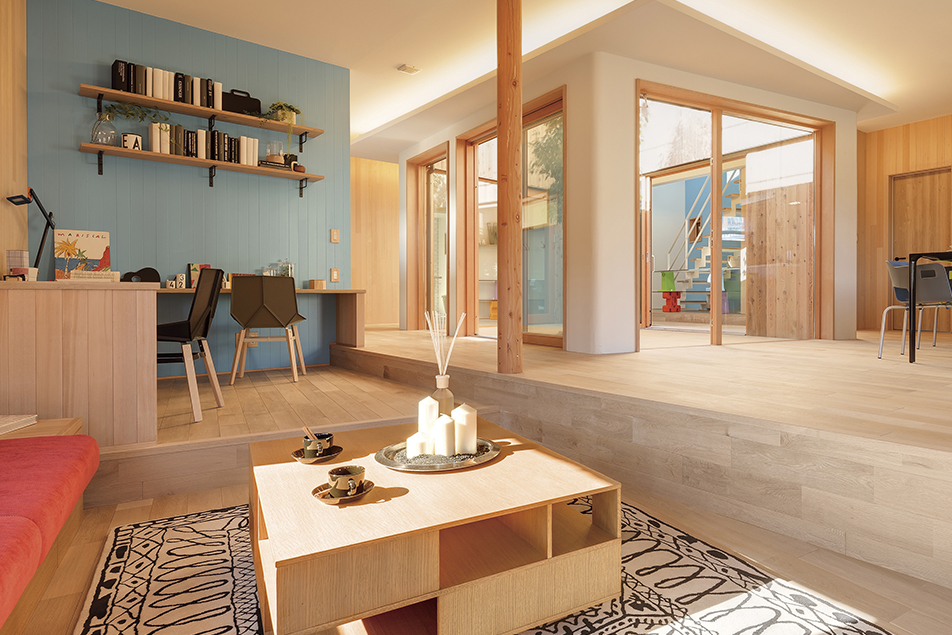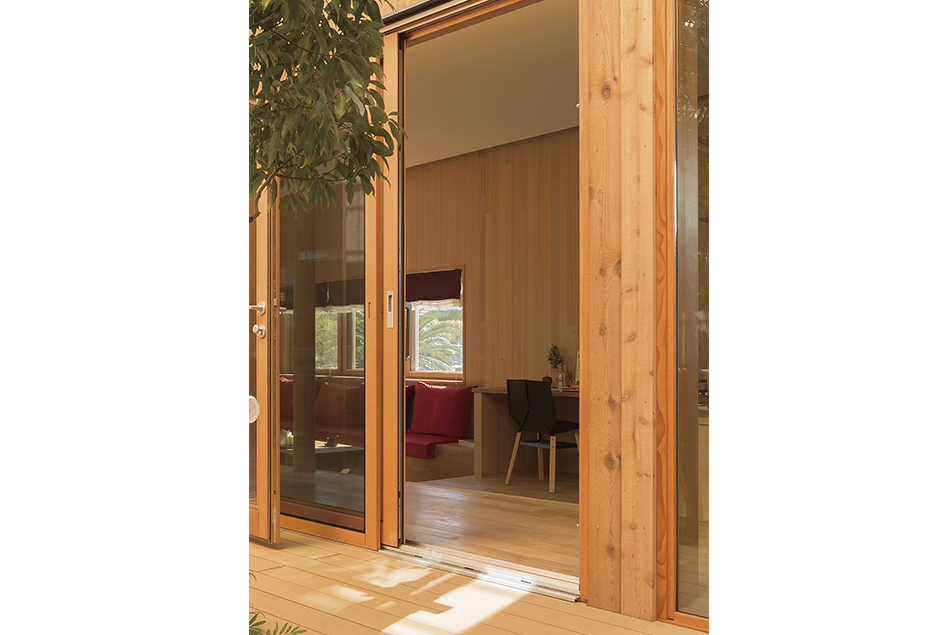 Photography: Tatsumi Planning Co., Courtesy of Estudio Mariscal.
Javier Mariscal and Lara Pérez Porro are the authors of the show house for Tatsumi estate agency. A building characterised for its Mediterranean atmosphere was the key of the design.
So as to accomplish the project, the house is made completely in wood and interacts with the exterior, trying to make the best profit of the air and light at each corner. A central patio was the solution to get natural light without losing intimacy, very important in Japanese society.
The authors have created an atmosphere full of Mediterranean flair, so the choice of furniture was easy: all created by Estudio Mariscal makes it brilliant, colourful and playful, with a Mediterranean touch of course.
Four chairs by Mobles 114 have been chosen to furnish the space, designed by Mariscal: two Green ECO wooden in black colour for the studio at the ground floor, and two Green colors in green and orange at one of the bedrooms upstairs.
Japón
Architect Javier Mariscal y Lara Pérez Porro 
Photography Tatsumi Planning Co
Related products
Related Projects