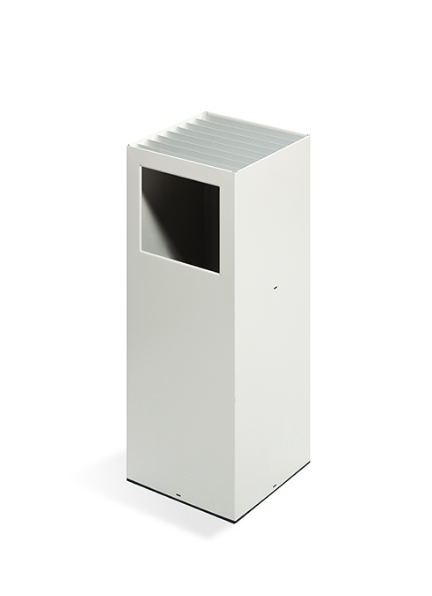 This ashtray bin in the Riga Collection is notable for its aluminium ashtray which hides waste, providing a clean, pleasant look: the ashtray also has a lower waste bin. Made in steel finished in epoxy paint, this is the economical version of the collection and makes it extremely hardwearing for areas of intensive use. Thanks to its pure, discreet geometric forms, the Riga astrays Collection adapts perfectly to contemporary architecture and all styles of decor in offices, receptions, shops, shopping centres, hotels, cafeterias and bars.
The collection also includes waste bins and an umbrella stand.
Riga won the ADI-FAD Delta Prize 1997.
Related ashtrays