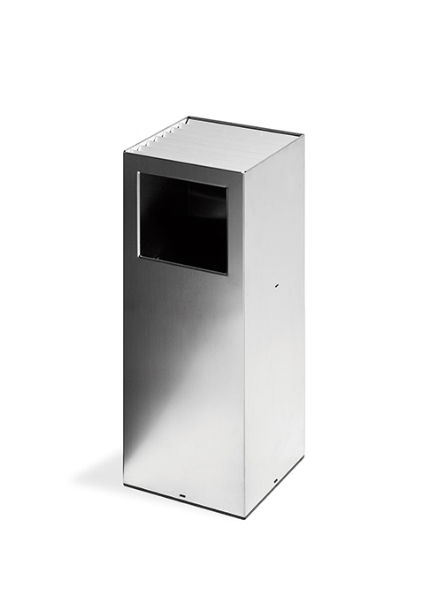 The ashtray bin in the Riga Collection performs its dual function to perfection. Its stainless steel makes it extremely hardwearing both inside and out, in reception areas.
Designed to hide waste, Riga astray is a user-friendly, clean product which adapts perfectly to contemporary architecture and all styles of decor in offices, receptions, shops, shopping centres, hotels, cafeterias and bars, both outdoors and indoors. The collection also includes waste bins and an umbrella stand.
Riga won the ADI-FAD Delta Prize 1997.
Related Projects
Related ashtrays