Copenhaguen 1966
Classic Collection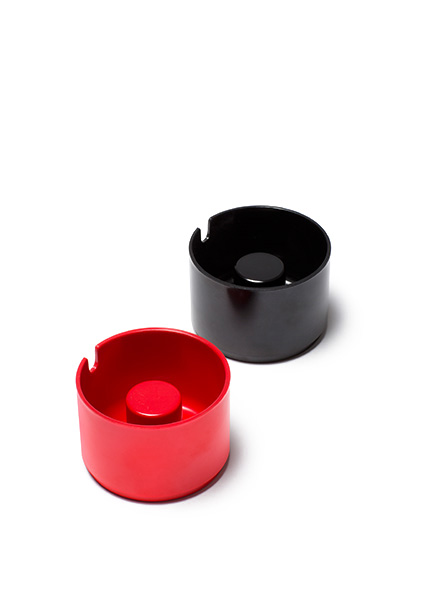 With sober lines and minimalist design, free from adornments, this set of melamine ashtrays created by André Ricard in 1966 has amply demonstrated the beauty of useful things.
Made in a single block, this ashtray is the result of a geometric design that uses the simple repetition of a cylinder. A recipient made up of an open cylinder with another, smaller cylinder inside to support or extinguish cigarettes; the shape of the groove in the outer wall matches the rest of the ashtray and is perfectly designed to hold a cigarette. This is a hardwearing, stackable ashtray that fulfils its function with the utmost effectiveness.
This design classic is in line with the goal of Mobles 114 which, for more than 20 years, has remained in the market to preserve our country's heritage in terms of both culture and design. The Copenhagen ashtray won the ADI_FAD Delta Silver Prize 1966.


Classics Collection quiere reivindicar a todos aquellos diseñadores que, con sus propuestas, han contribuido a mejorar la calidad de vida de nuestra sociedad, y rendirles un merecido homenaje.
Classic Collection
Related accessories