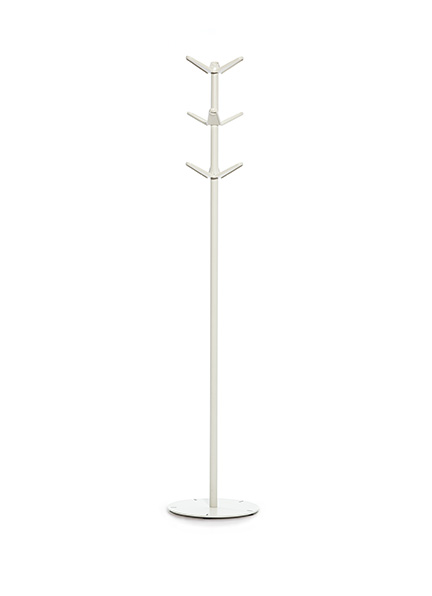 The separation of the pegs along the aluminium tube is reminiscent of circuits separating the elastic and static segments of bamboo canes. The natural elegance of the plant cre-ates a dialogue with this unpretentious design that conveys naturalness.
Bambu coat stand is made in three different colours to give all kinds of spaces an original, contempo-rary personality. Its simple structure is perfect for decorating offices or receptions as well as for the home. This collection also includes a version of the coat stand with an umbrella stand.
The bambu coat stand was awarded an Honourable Mention at the ADI-FAD Delta Prizes in 1988.


Related Projects
Related coat stands