Salone del Mobile Milano 2019
The Salone del Mobile 2019, in the city of Milan, ended on the 14th of April. It was the 31st time Mobles 114 had taken part in this Fair, celebrating its 58th edition in 2019. Without a doubt, the Salone is the most important opportunity in the world to present new products and trends in furniture at an international level.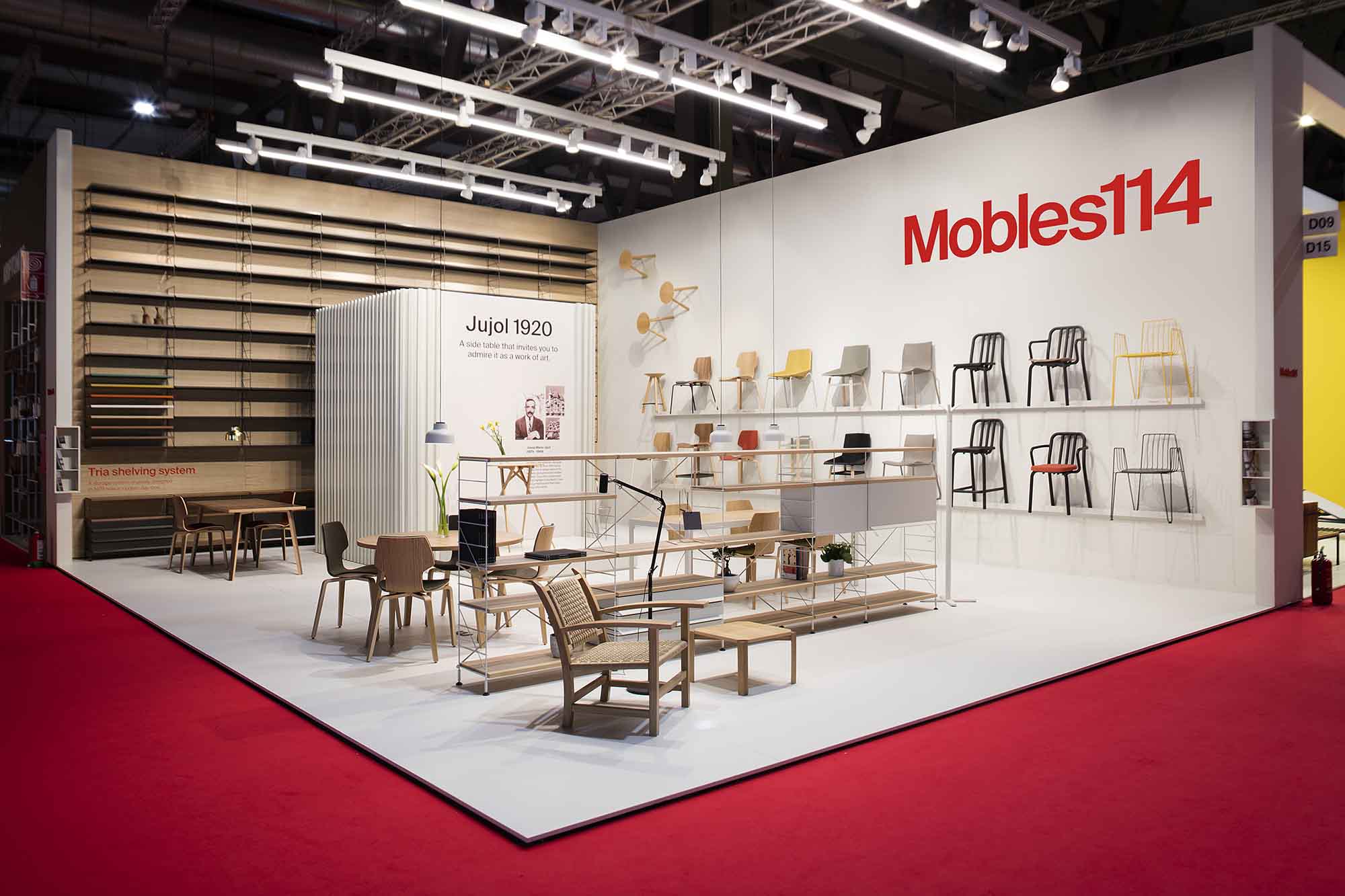 The Mobles 114 stand, designed by Stefano Colli, exhibited the new products launched by Mobles 114 in 2019, extending its catalogue of chairs, tables, accessories and shelving aimed at homes, hotels and restaurants, offices and also public areas.
Colli's collaboration helped to highlight the brand's new product structure and convey the new visual identity created by Folch Studio, but the stand's sober design also served a crucial purpose, using flat white surfaces that contrasted with the warmth of wood to help the product truly express itself.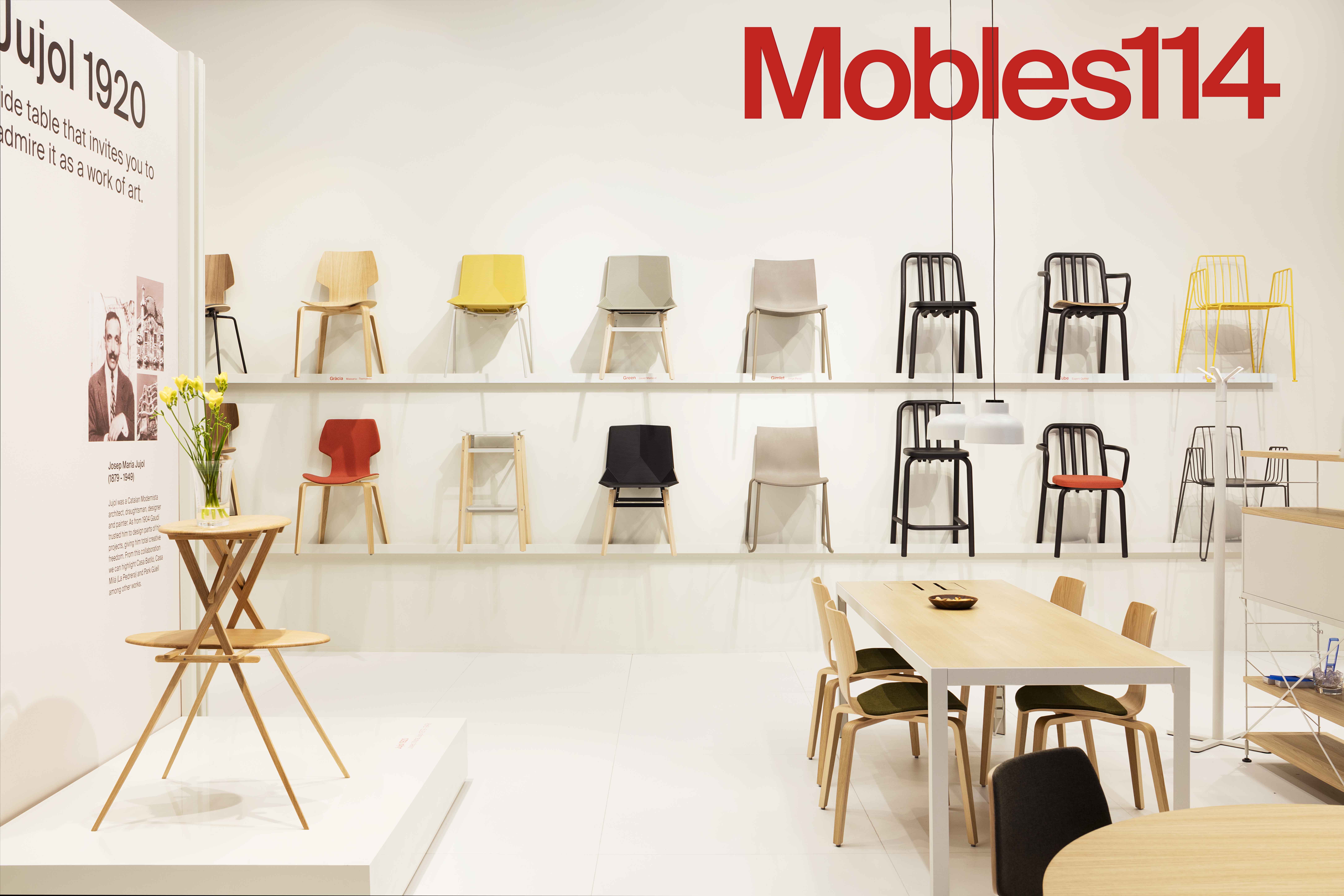 One of the additions to the 2019 catalogue by Mobles 114 is a new table from the Gràcia family, made from plywood using oak or walnut and available in a wide range of round, square and rectangular sizes ideal for both the home and businesses.
Another new member of the Gràcia family is the upholstered chair in the version with a cushion and cushion-backrest, together with a great variety of fabrics and colours by the Kvadrat and Gabriel brands in their different types of materials.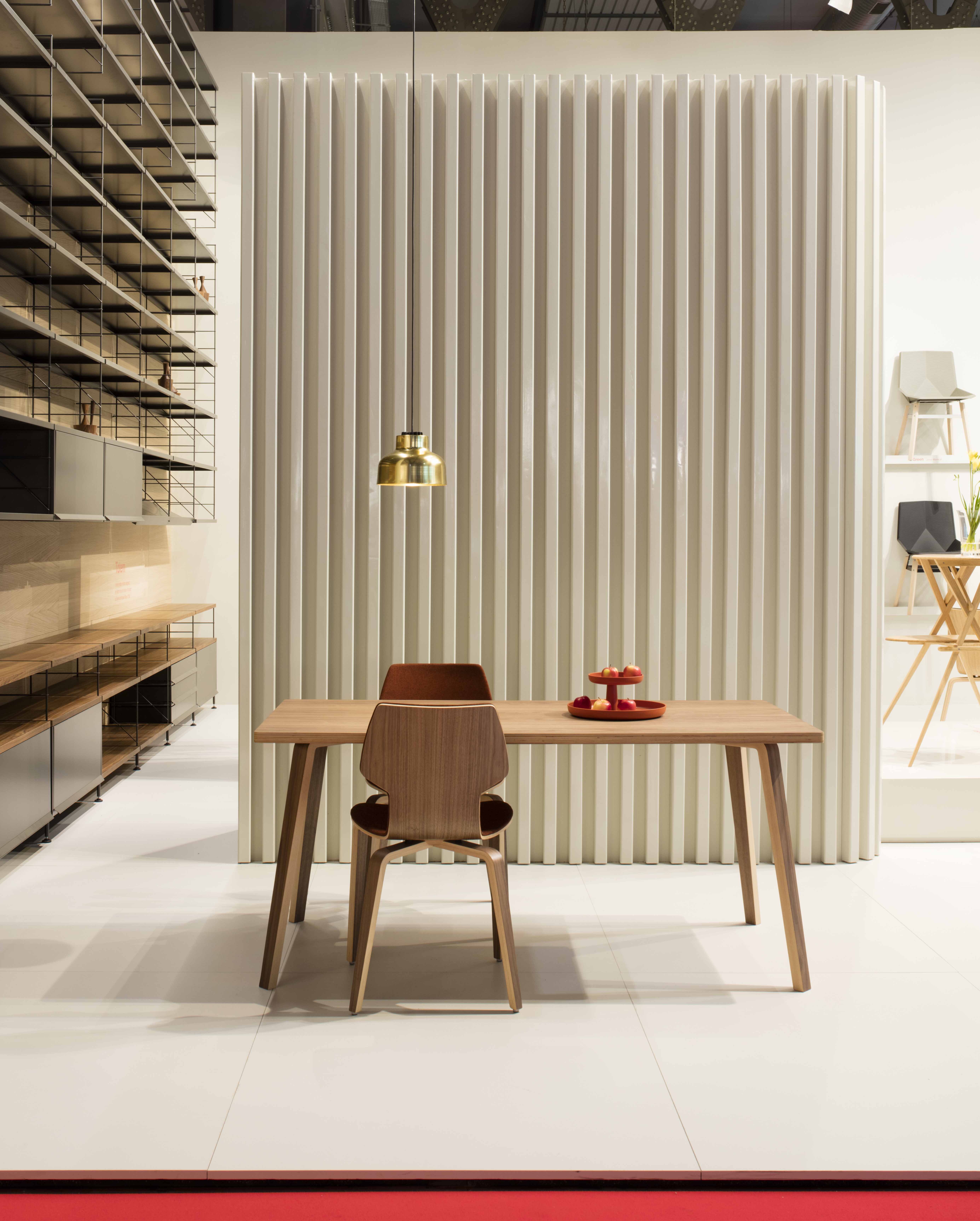 We have expanded the Classic Collection catalog with the Jujol table designed between 1920 and 1927 by the architect Josep Maria Jujol. This is a reproduction of the table exhibited at the MNAC (National Art Museum of Catalonia). It comes from the house where J M Jujol lived, on the Rambla de Catalunya in Barcelona and, given how it was constructed, we can conclude that it's a prototype, a unique model which we have reproduced and now forms part of the Mobles 114 Classics catalogue.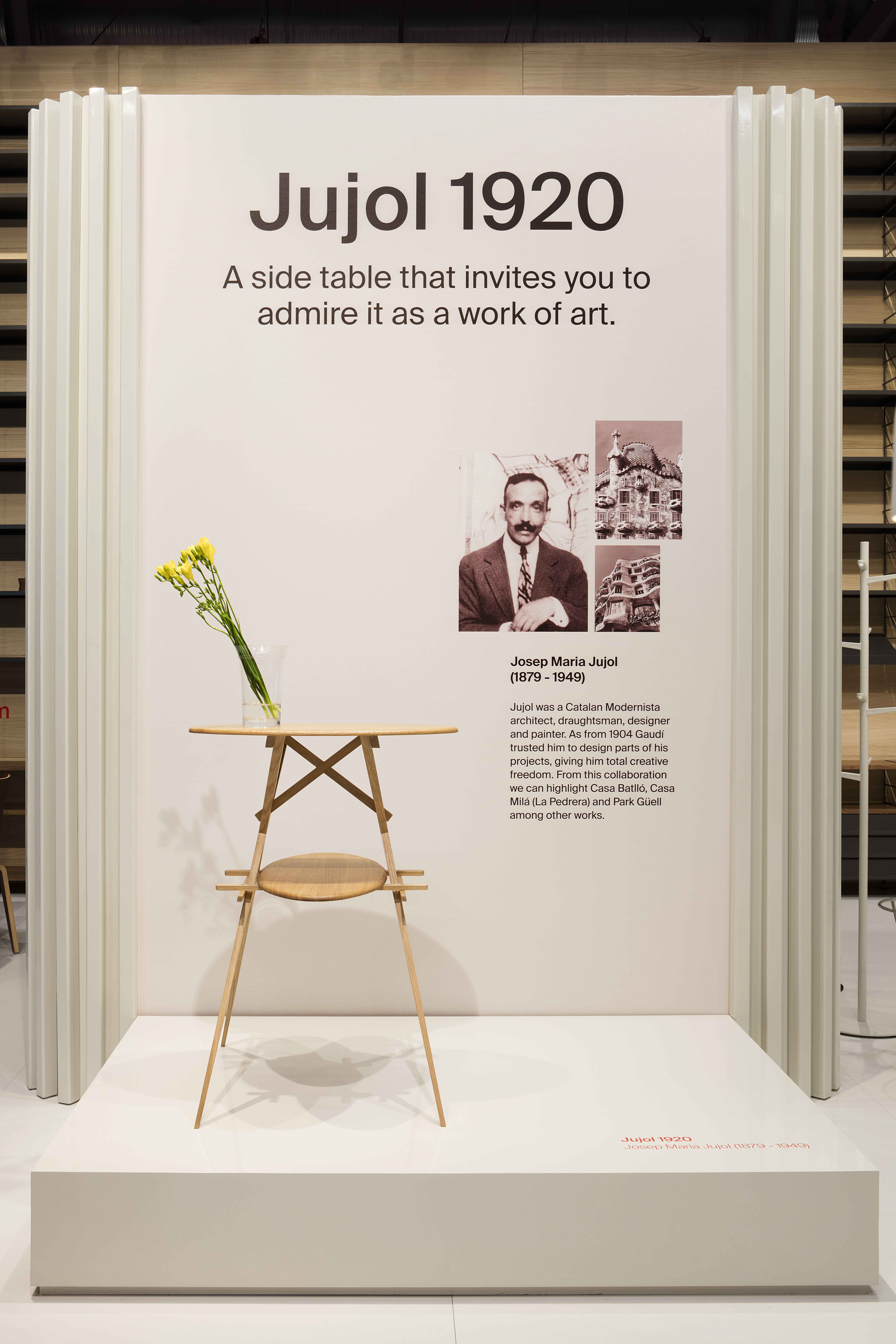 The stand was able to present the entire collection of seats by Mobles 114 and its designers, displaying the unity of style and timelessness that Mobles 114 always strives for in its collections.
The Tria shelving system was once again the star of the stand, the system's great capacity and features being demonstrated by a shelf measuring 7.2 metres wide and 4.5 metres high. The latest version of the self-standing Tria shelf also took centre stage at the exhibition. The designer Martín Azúa helped us to decorate the Tria shelving, creating an exquisitely beautiful sculpture.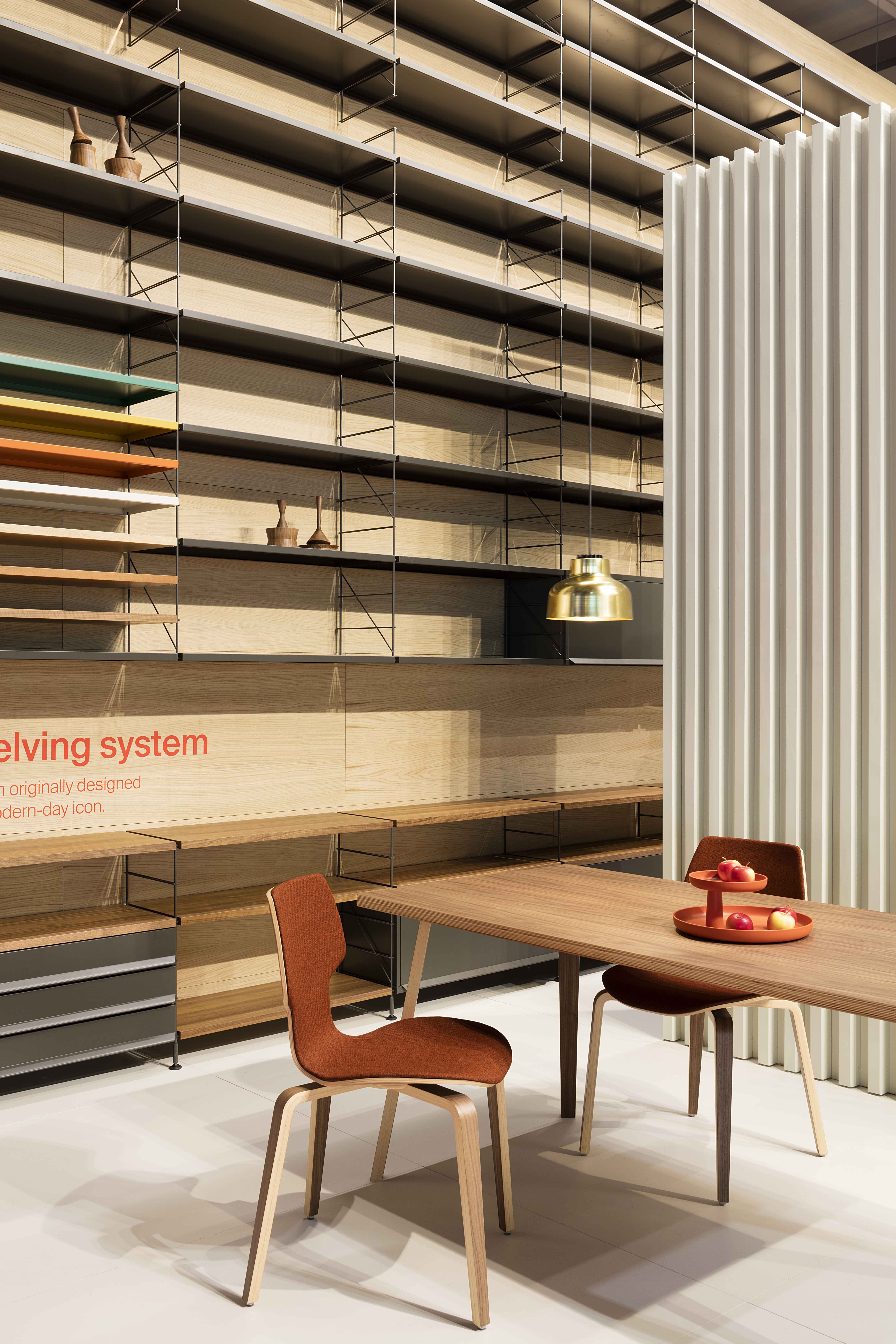 The Totem mortar is a limited edition, a collection made up of three different totem models which have both a decorative and practical function: they can be used as pestles to grind spices, pigments, plants and seeds, among other things.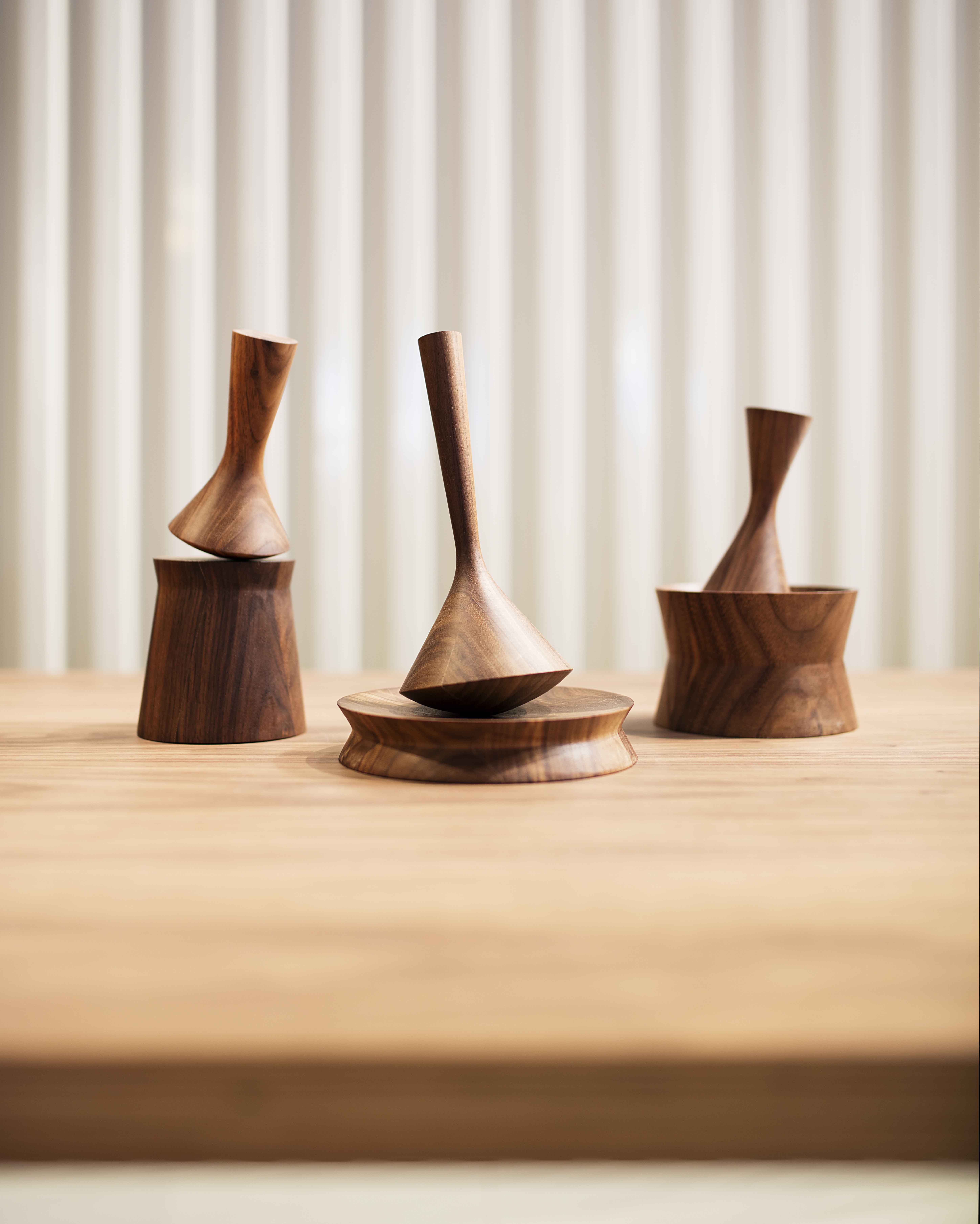 Many thanks to all those who visited the stand. We look forward to seeing you again next year!
Photographs: Meritxell Arjalaguer