Bibliotèque Joan Maragall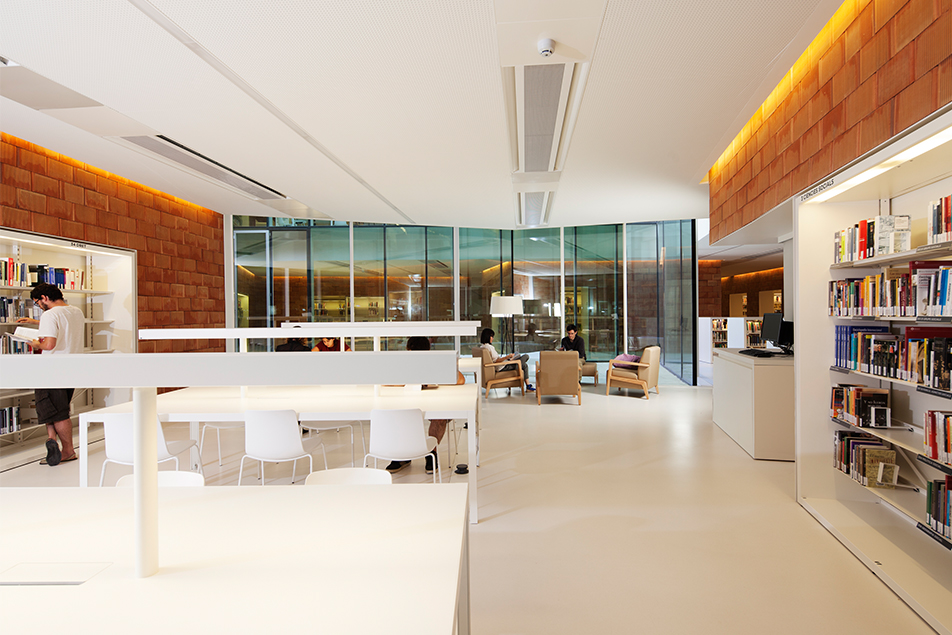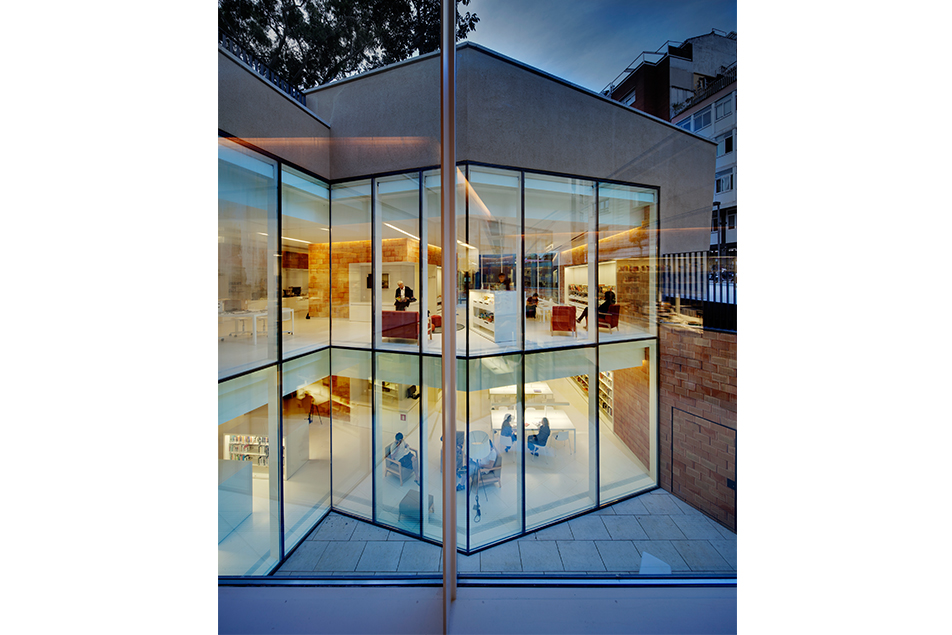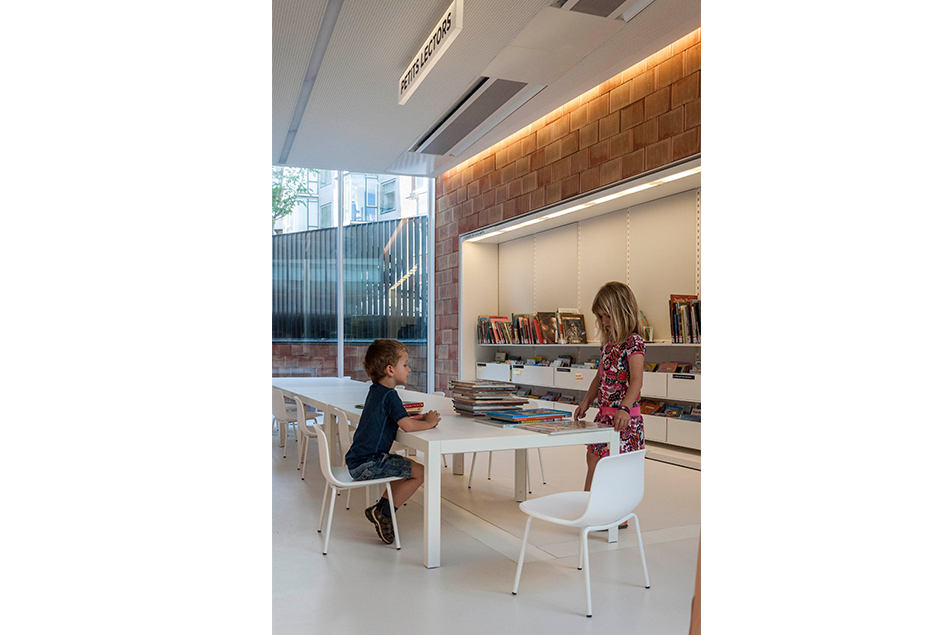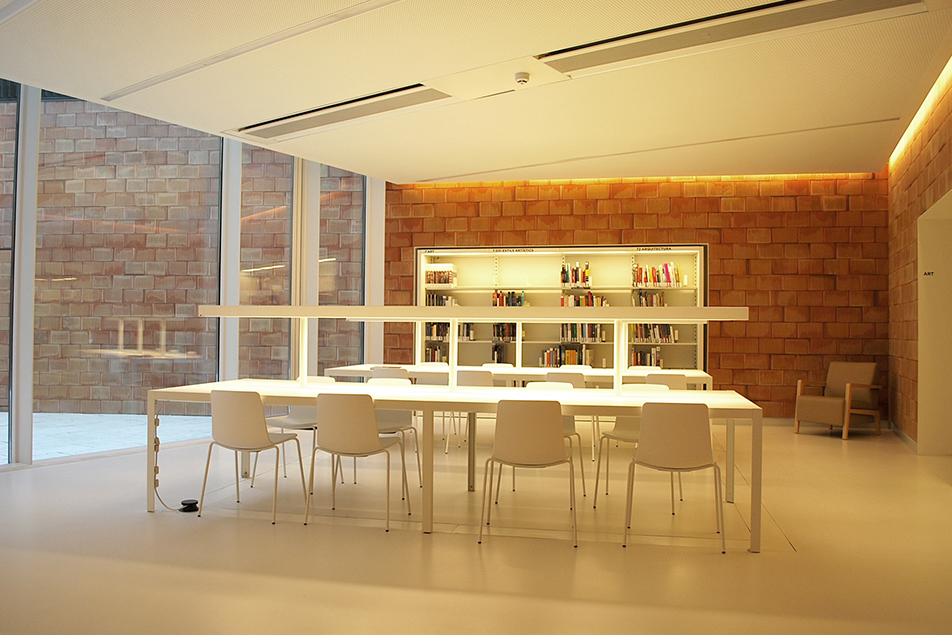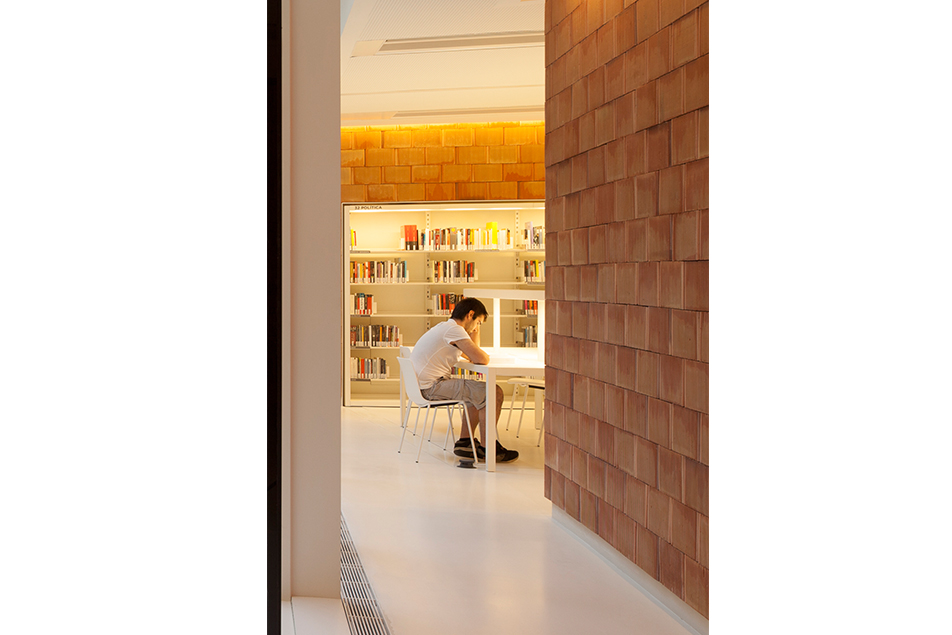 Photo: A. Ramirez
The Joan Maragall library is a project by Baena Casamor Arquitectes .
The interior is solved easily with little textures; ceiling, floor, furniture and walls are white in general, while the face that hide concrete retaining walls and structures of the building are covered with clay tiles. This porous material, sound absorbent and warm, reminds us that it is a half-buried building carved into the earth.
Mobles 114 participates with PEY office table system with integrated lighting and some contract furniture such as Riga waste bin.
Barcelona
Architecte Baena Casamor Arquitectes
La photographie A. Ramirez
Produits associés
Projets connexes