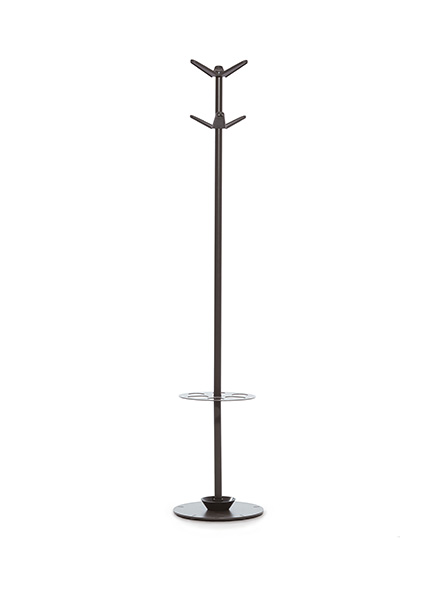 Bambu is a free-standing umbrella coat stand made from painted aluminium tube with polyamide fibre pegs and a base with a support for umbrellas.
Bambu umbrella coat stand is available in three different colours, giving it an original personality for all kinds of spaces. The separation of the pegs along the aluminium tube is reminiscent of circuits separating the elastic and static segments of bamboo canes. The natural elegance of the plant creates a dialogue with this unpretentious design that conveys naturalness.
There is also the Bambu free-standing coat stand, which was awarded an Honourable Mention at the ADI-FAD Delta Prizes 1988.


Related umbrella stands