Touchstone
A collection of glass pieces by The Glass Apprentice for the TRIA shelving system by Mobles 114.
One of the developments presented by Mobles 114 this year at the Milan Fair was the display cabinet with transparent sliding doors, which joins the family of available options for TRIA Shelving System. "Touchstone", by The Glass Apprentice, was born out of the aim of finding a relationship between the display cabinet's glass doors and the glass vases. From the color palette available for TRIA Shelving System the designer has chosen orange and green.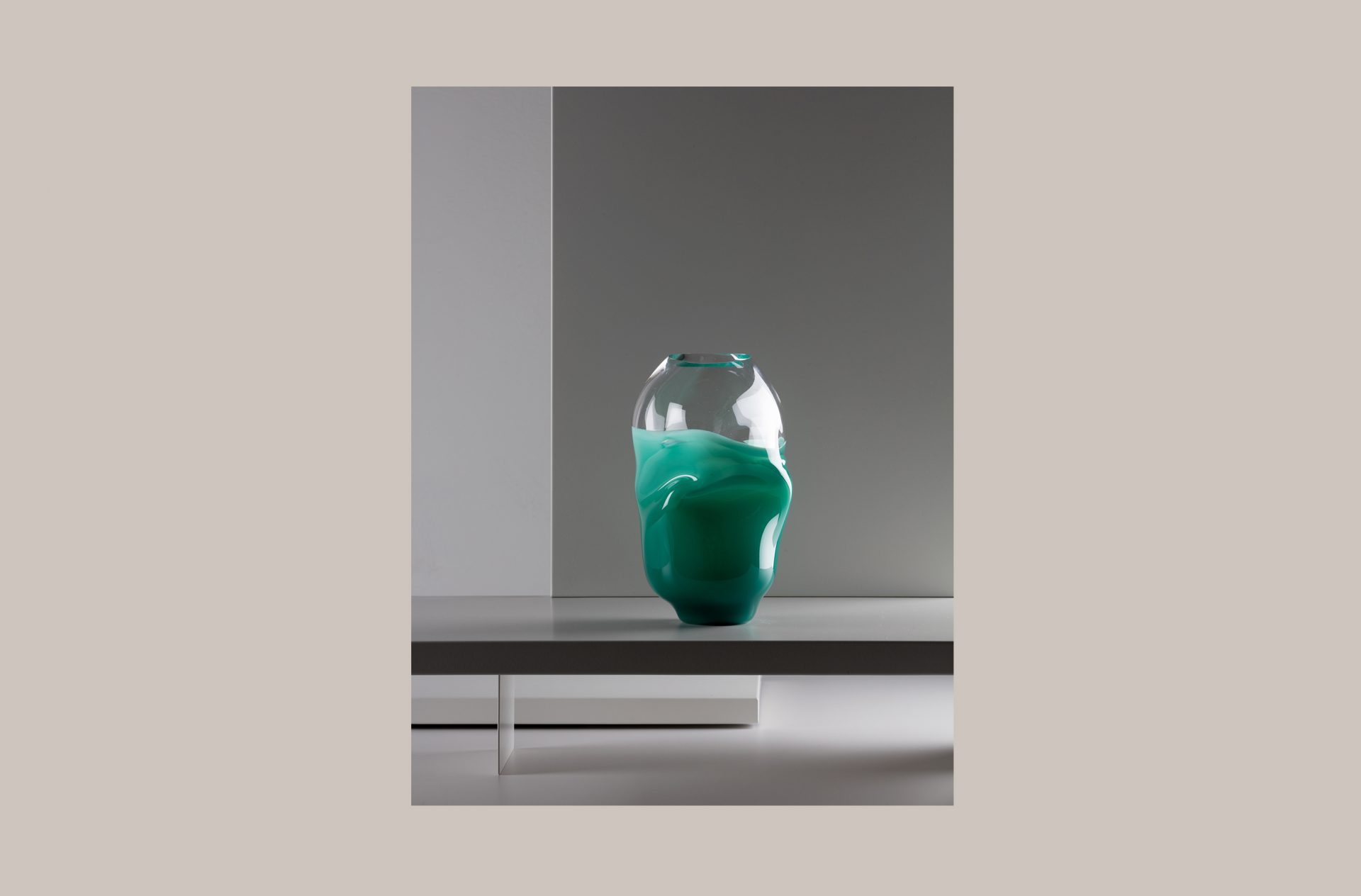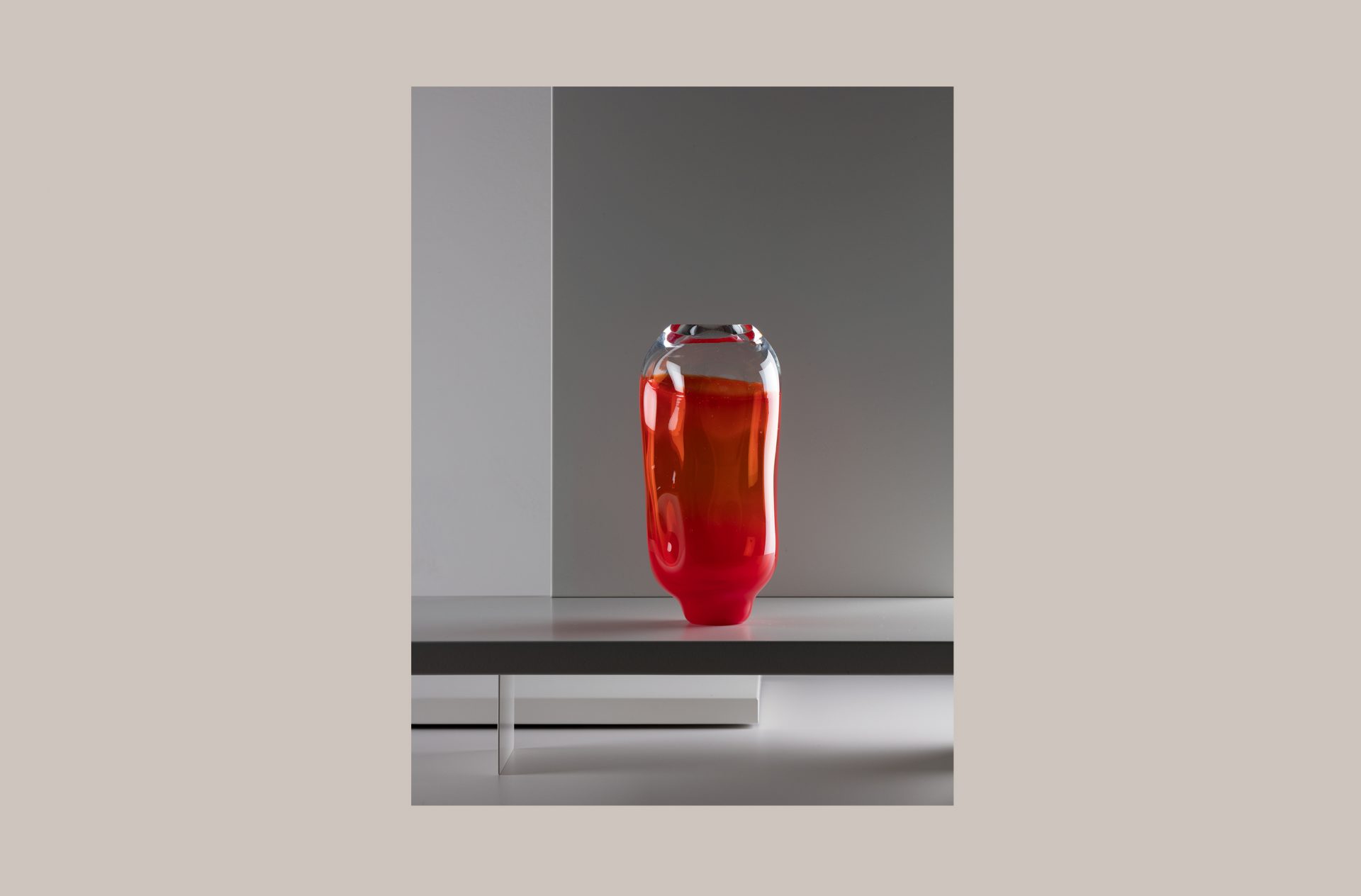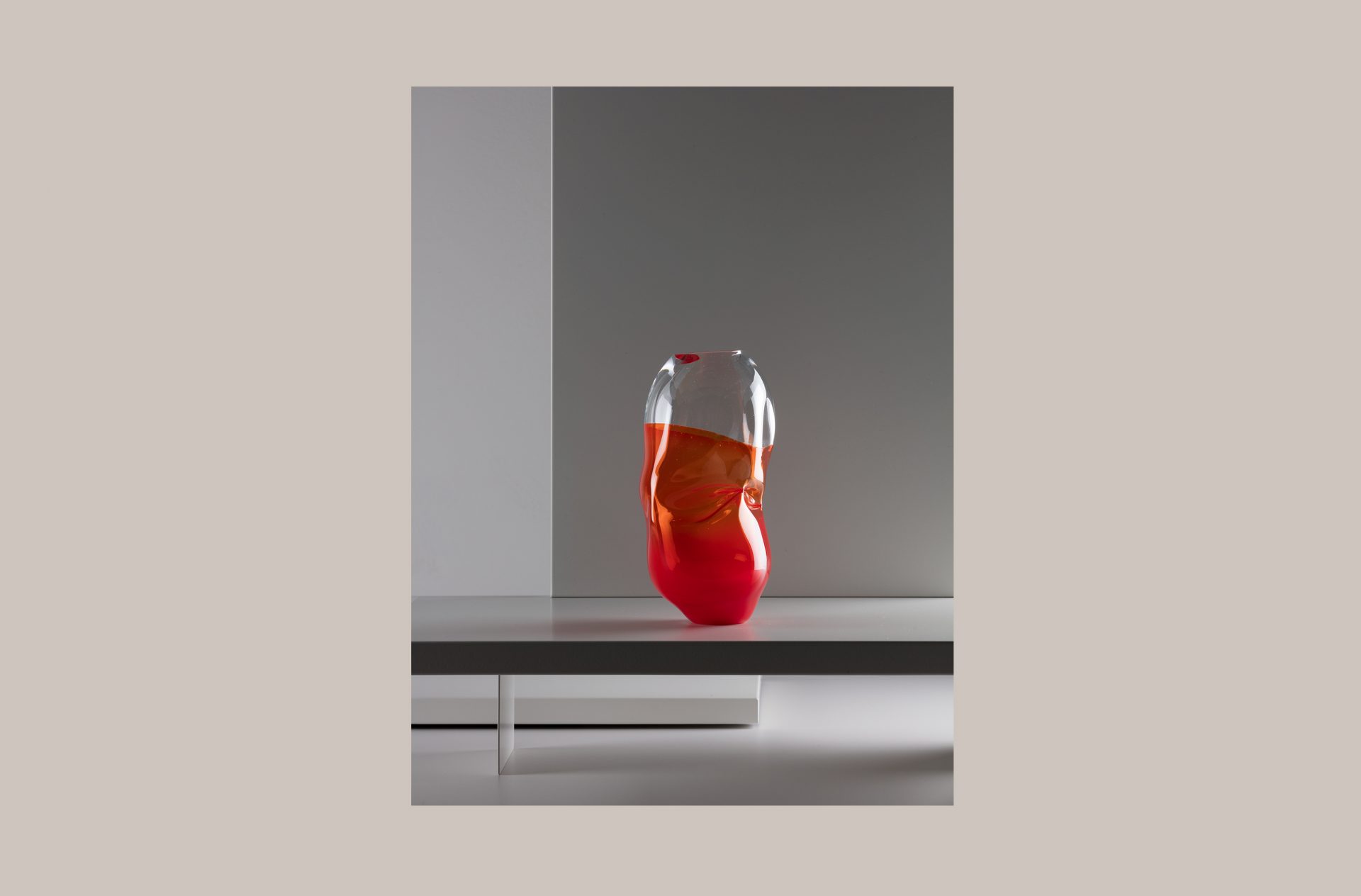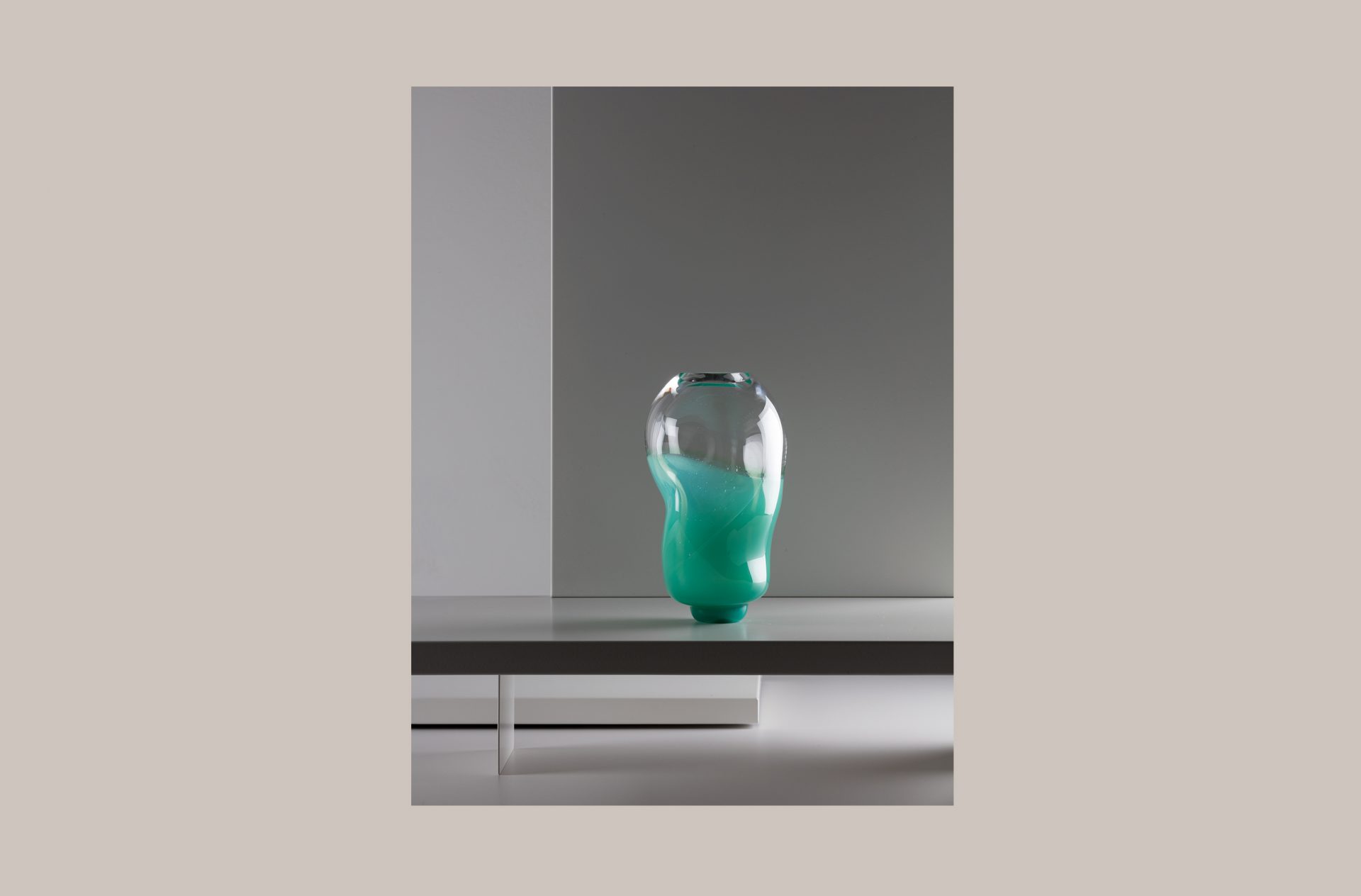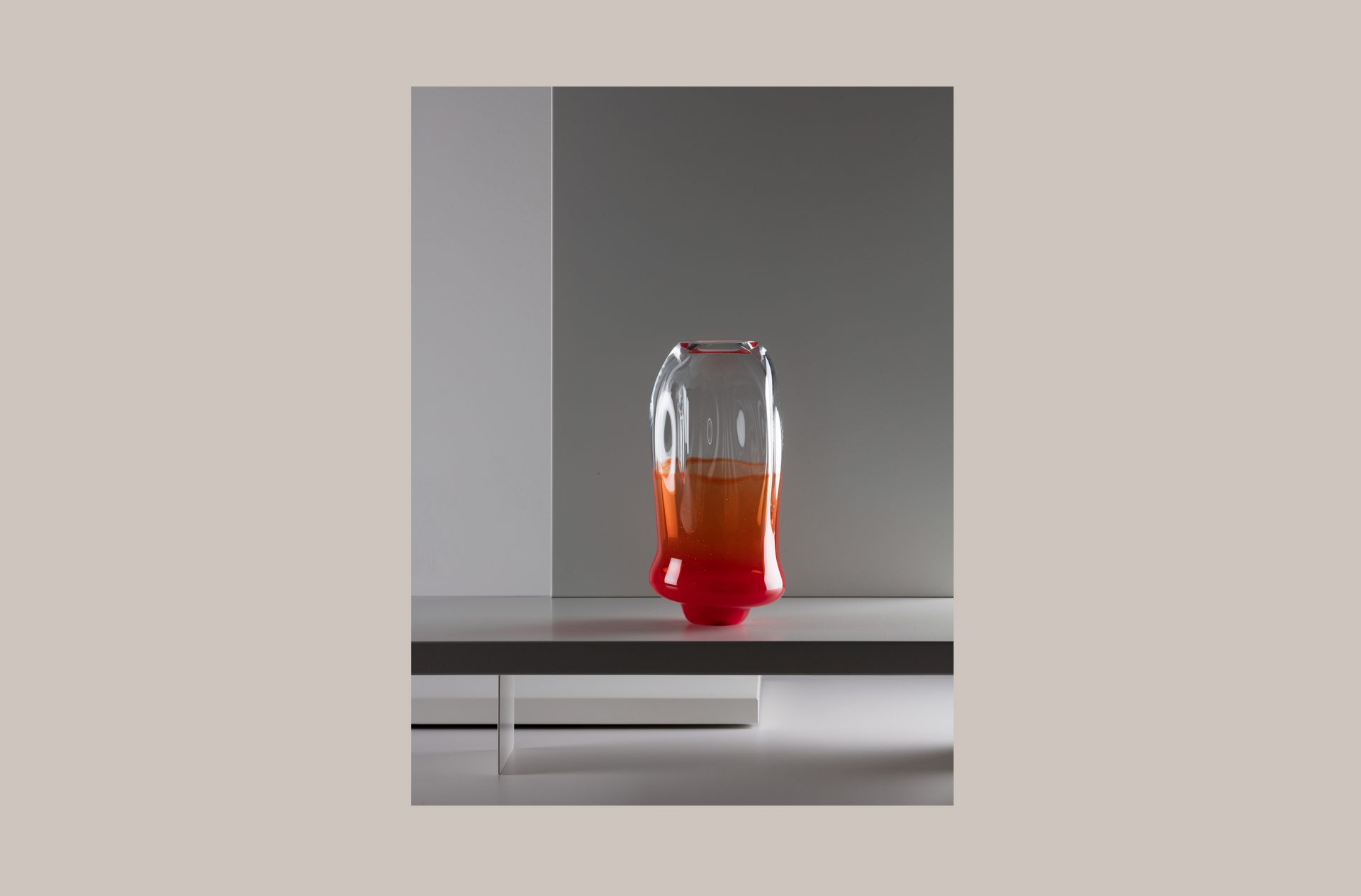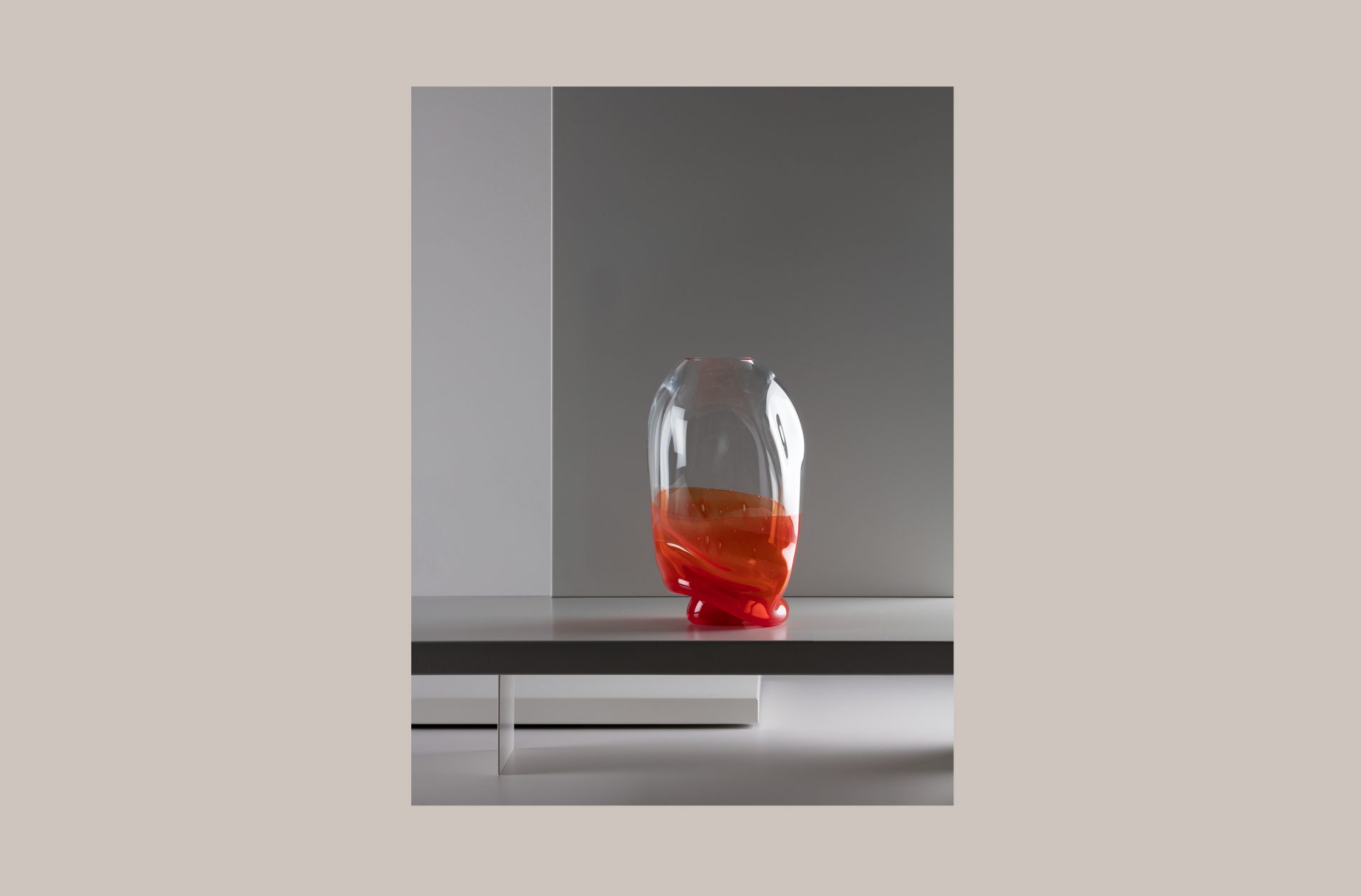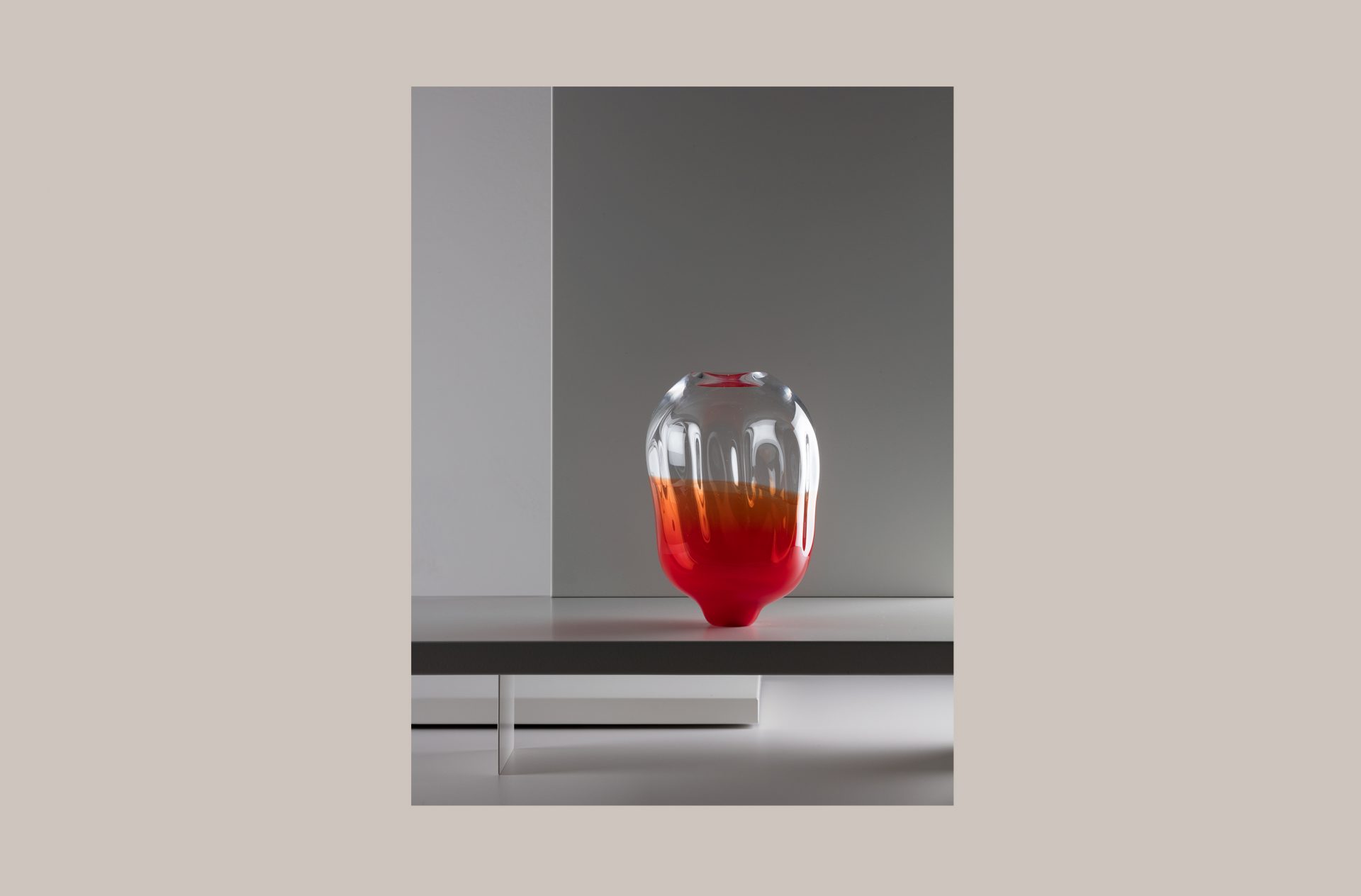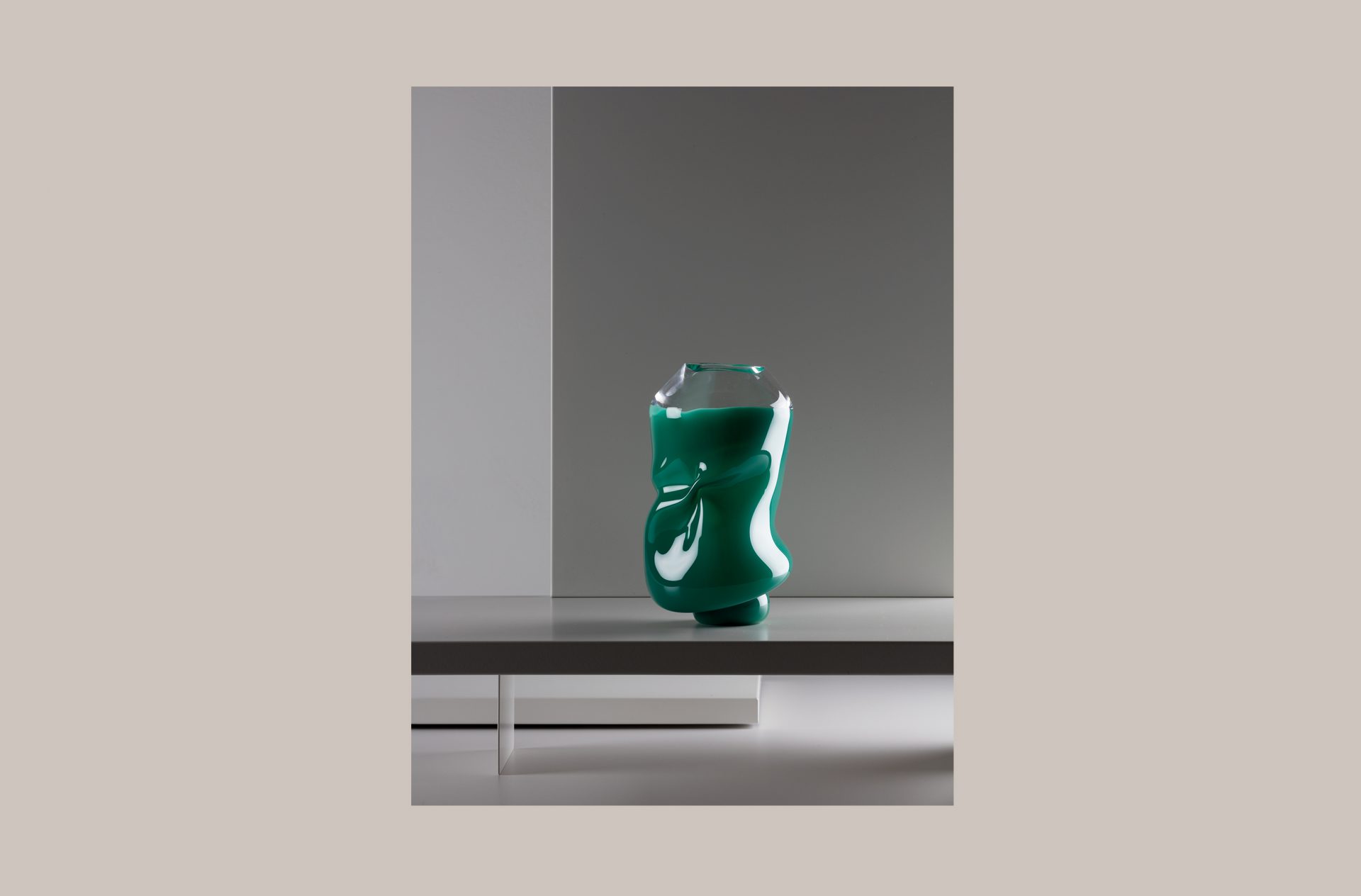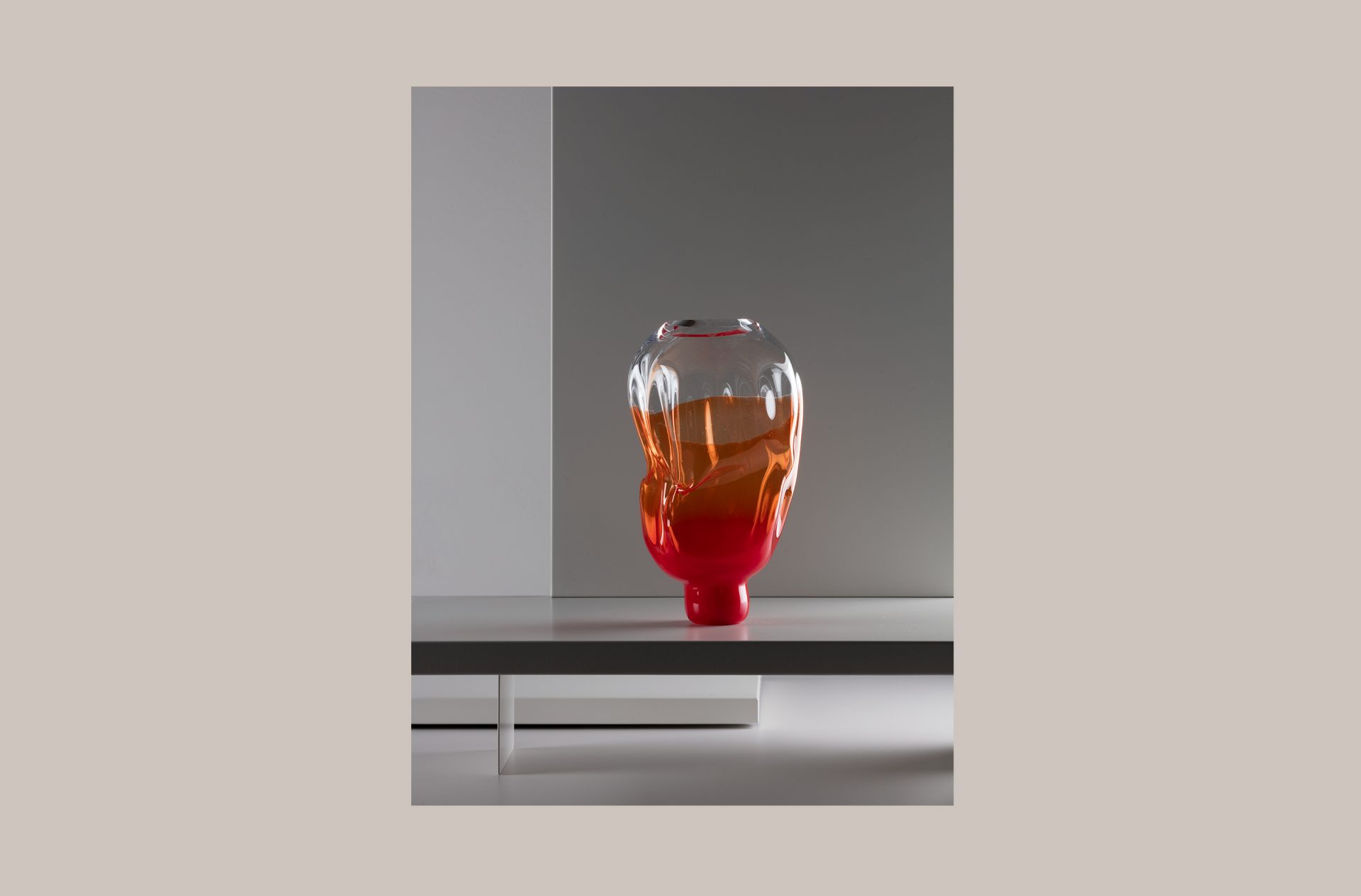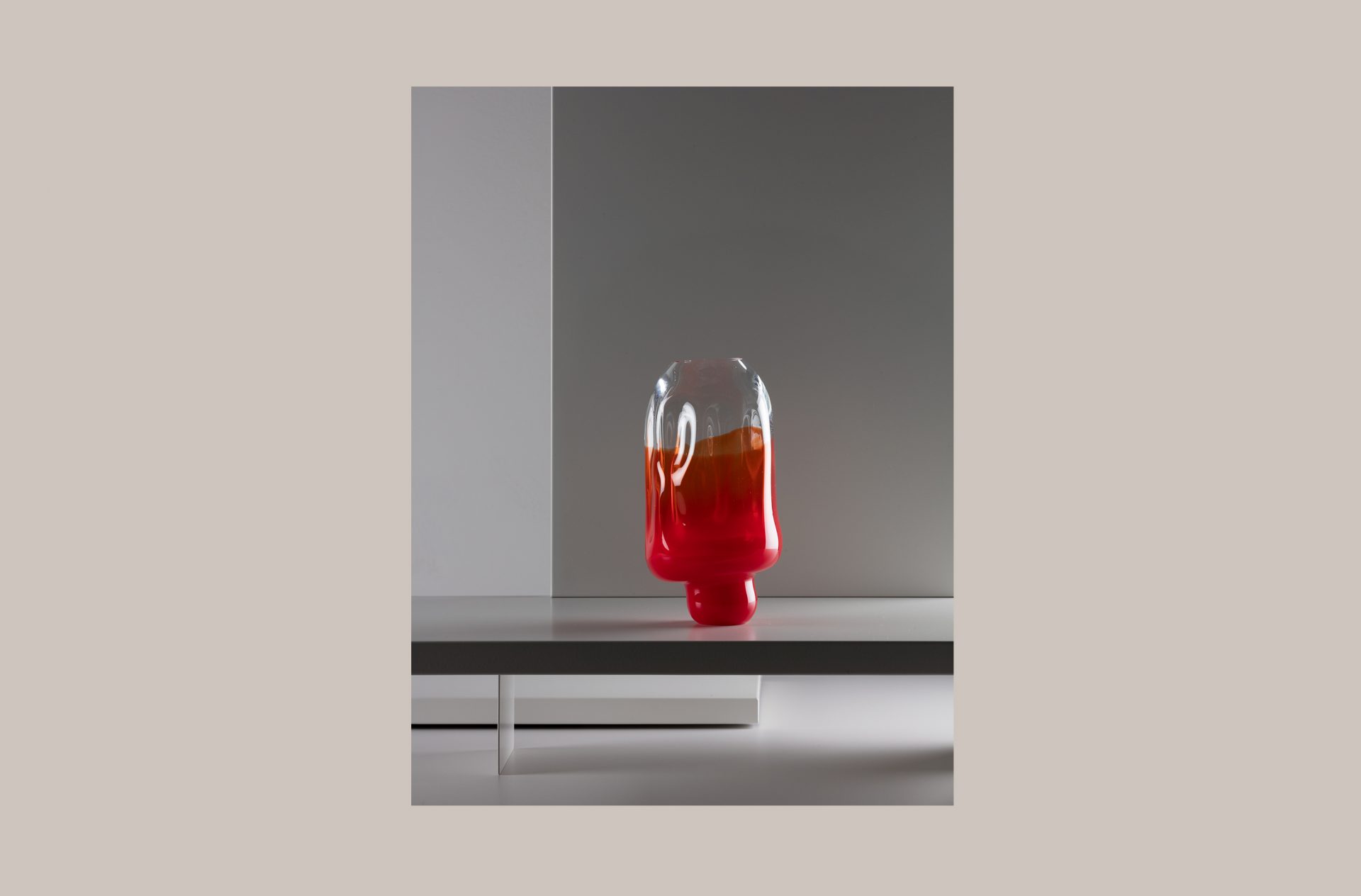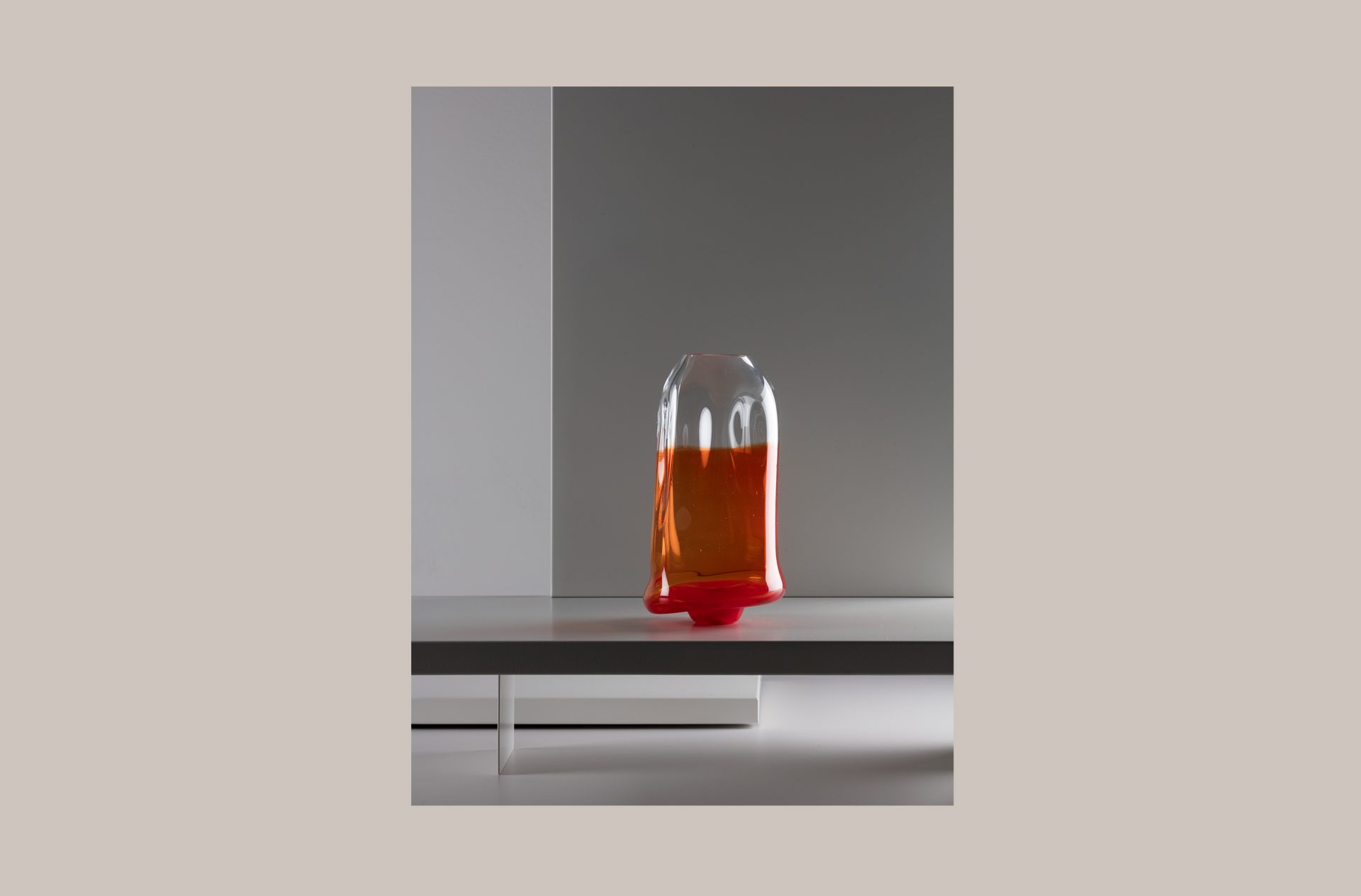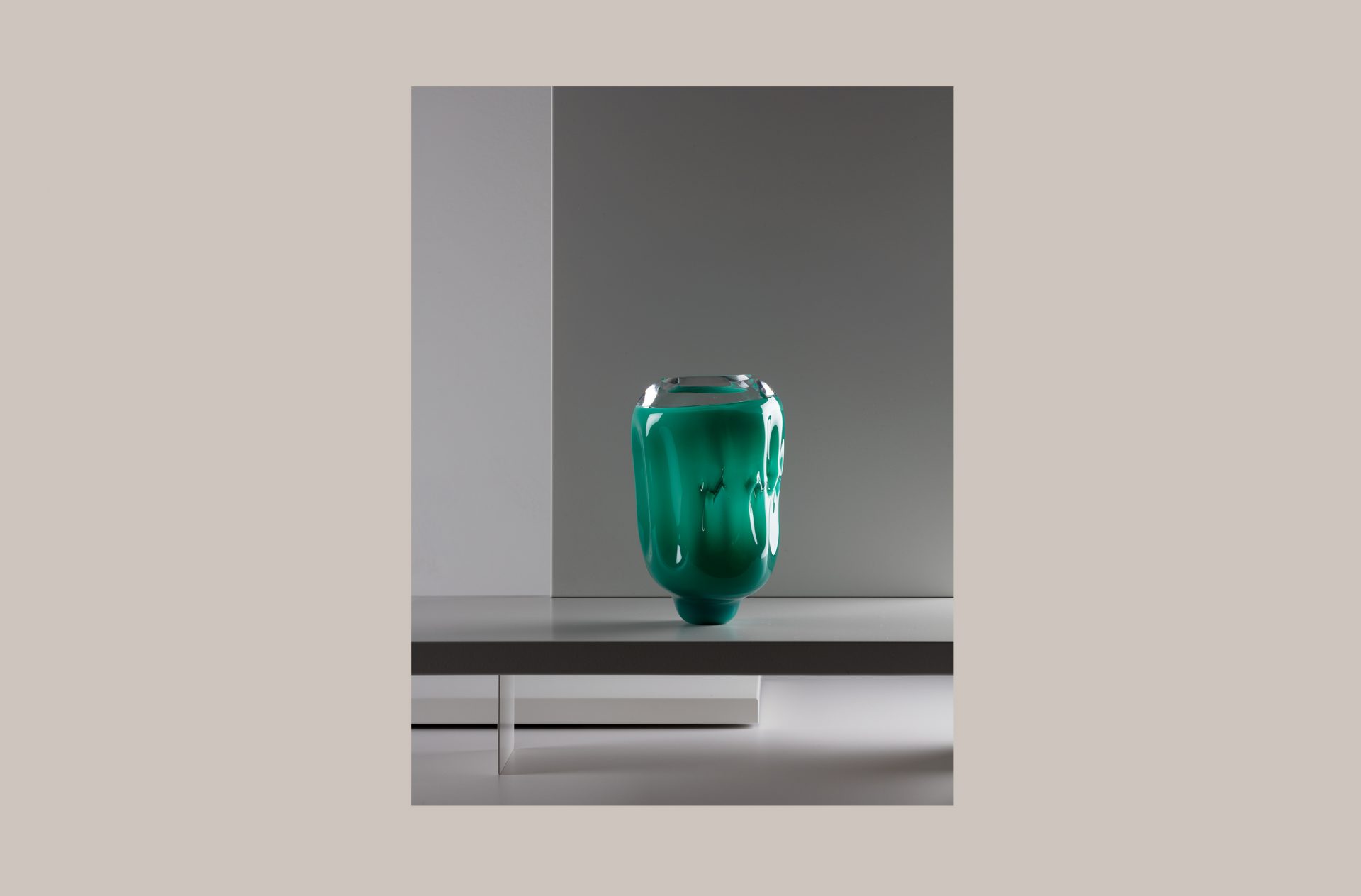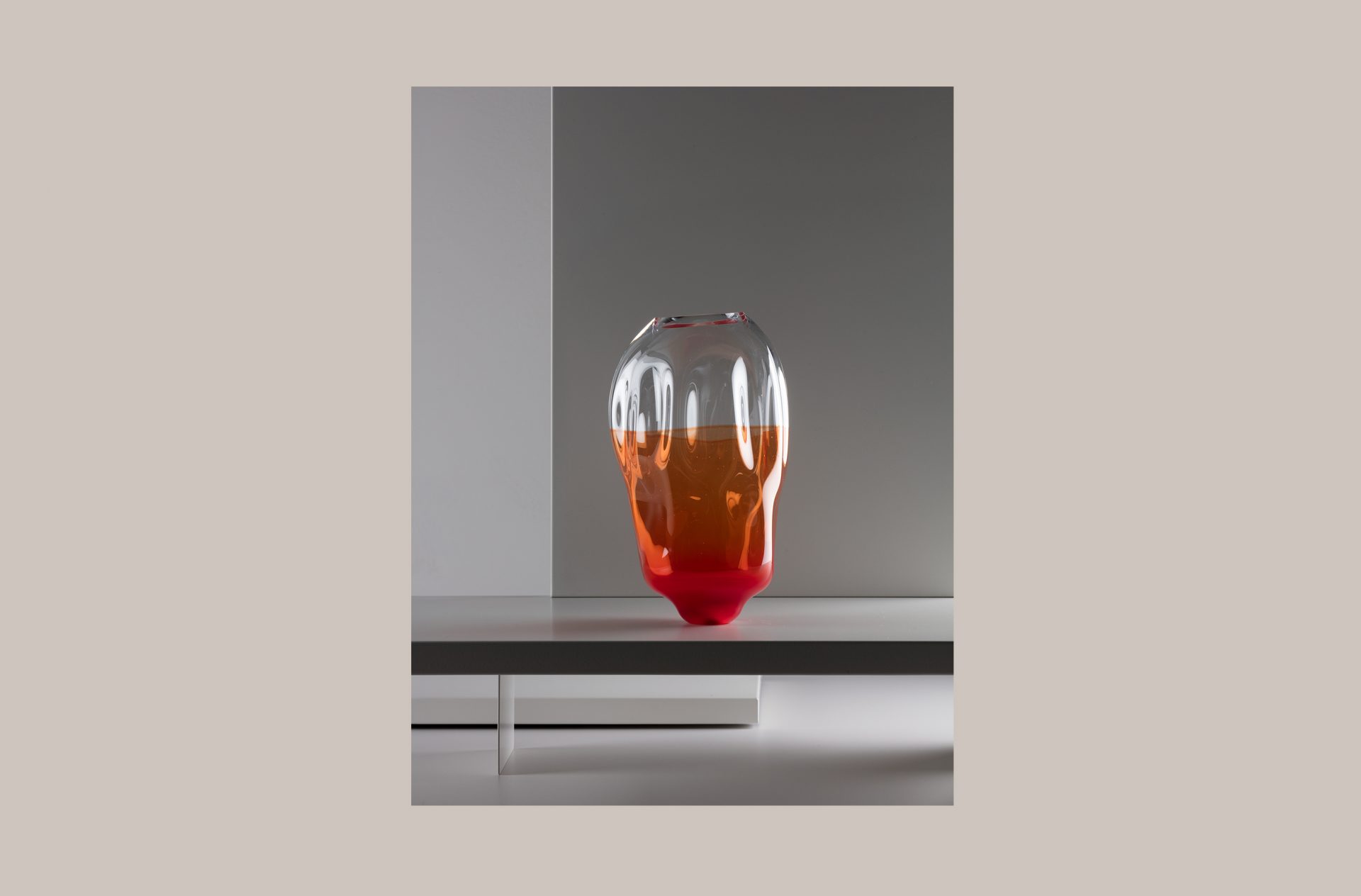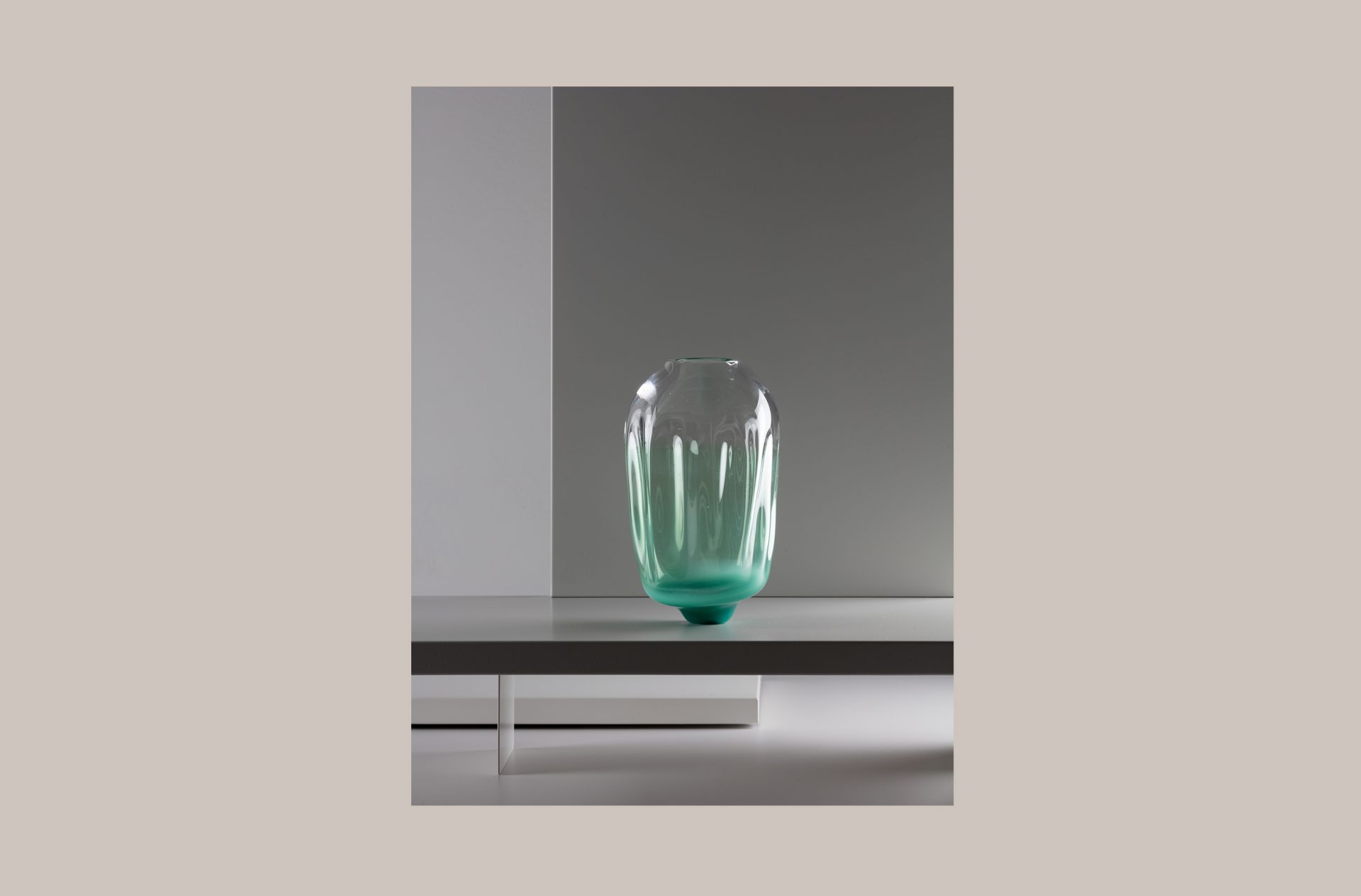 For his process, Pròsper Riba Vilardell has focused on a proposal without mold and has included chance as a component in the execution process. Starting with a transparent bicolor ball to which the orange or green color is added, the piece is taken to the limit of elasticity during the firing process and is deformed by the effect of gravity itself.
This type of handcrafted production means that each piece is different and thus unique, which enhances the essence and value of handcrafted elements. The result is a collection of pieces that fuse the artisanal influences of glass with the timeless and functional character that are so characteristic of Mobles 114.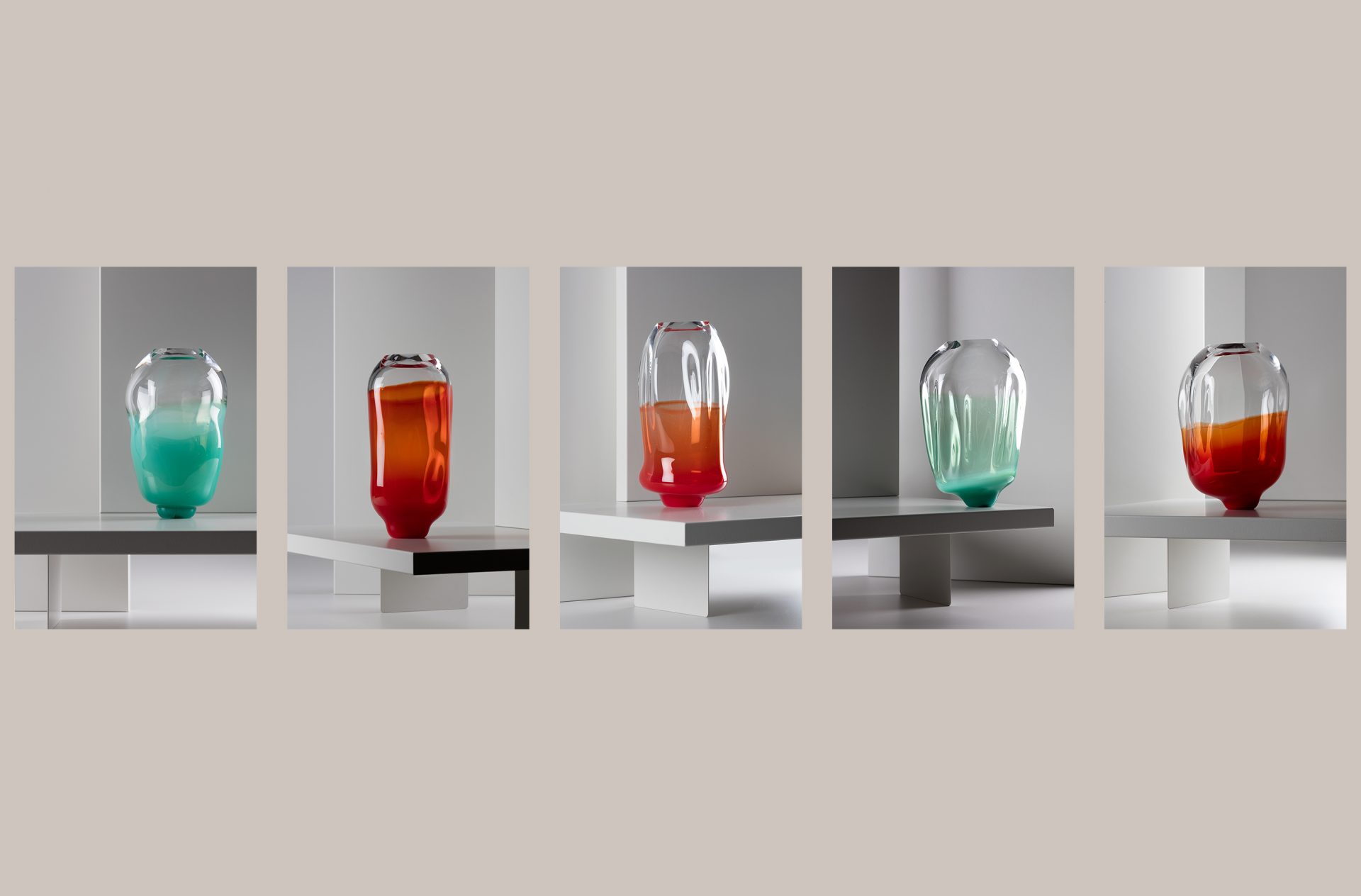 The Glass Apprentice, 2022.
Pròsper Riba. Assistant: Sofia Plana


Images: Meritxell Arjalaguer