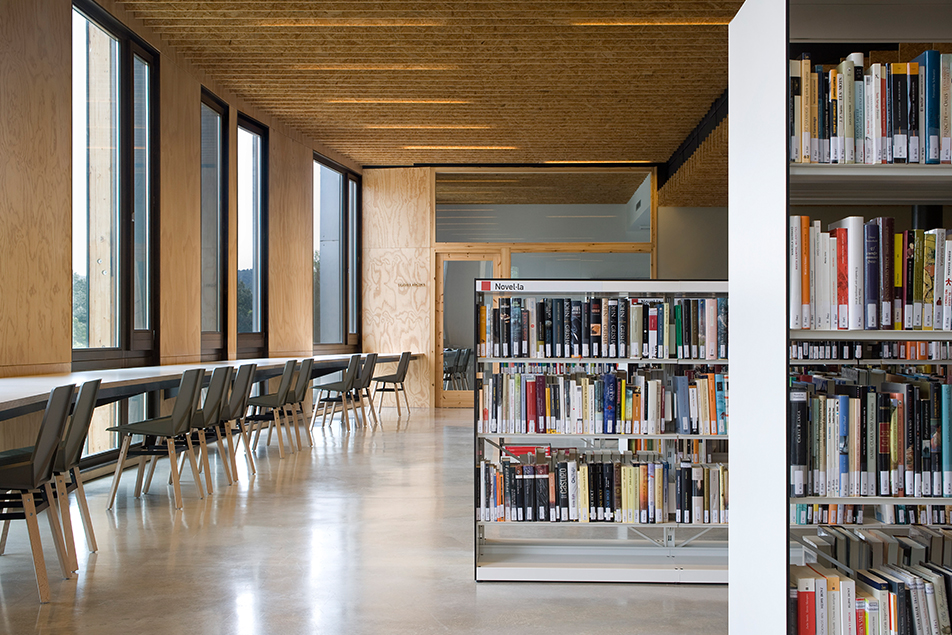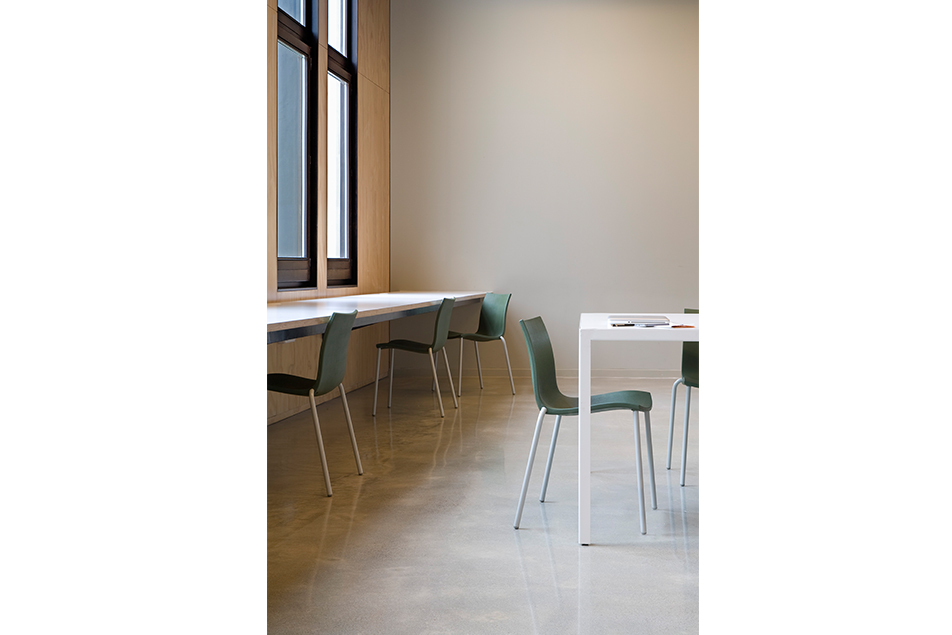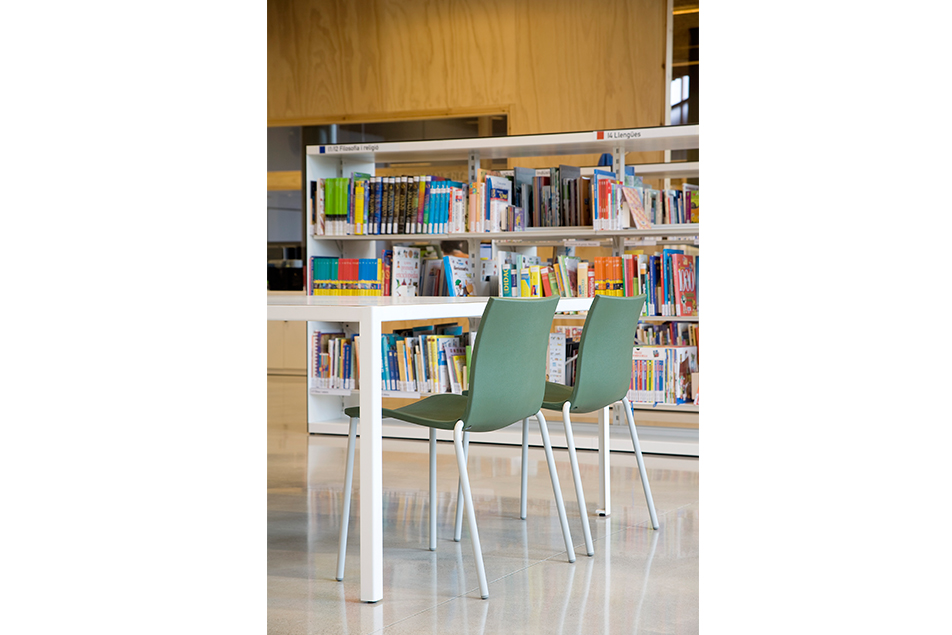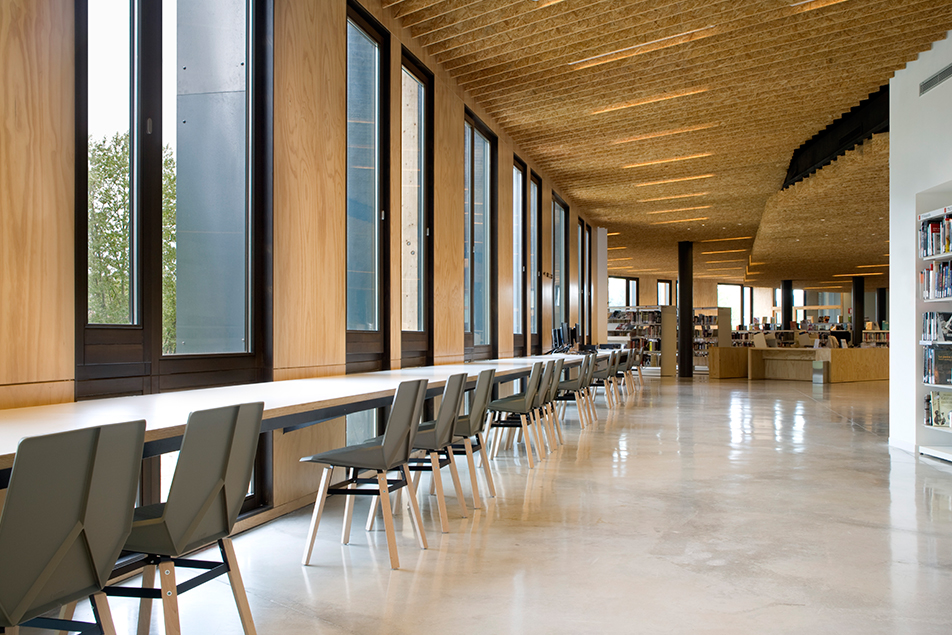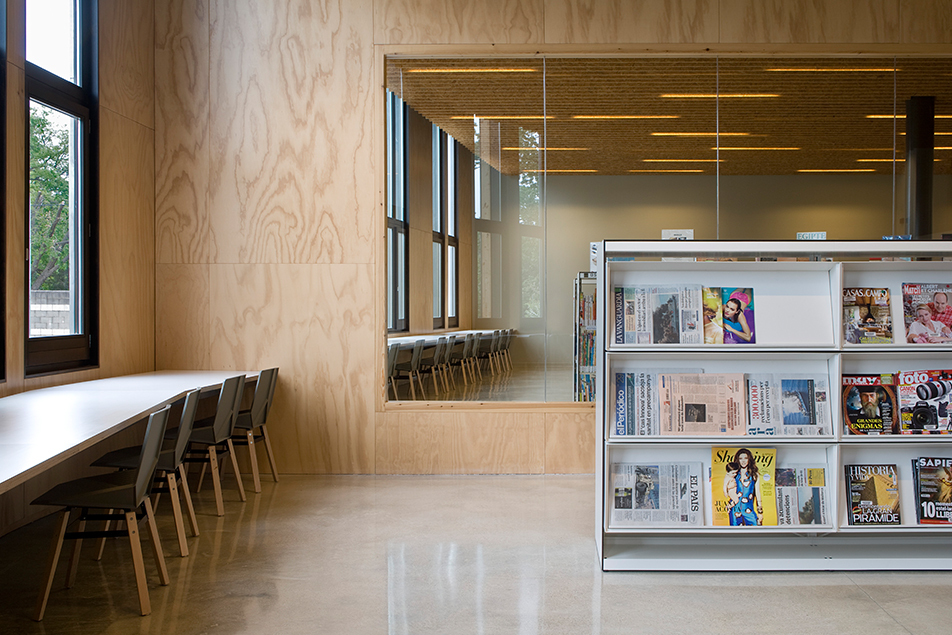 Photo Meritxell Arjalaguer and Calderón Folch Sarsanedas.
The new cultural equipment of Begues, a village in the surroundings of Barcelona, has been designed by Calderón Folch Sarsanedas architecture studio as a 3-in-1 which emphasizes the wonderful landscape values of the site.
This is the highlight of the library, oriented to extract maximum advantage to light to make it the most comfortable for the users. To equip it Green chairs designed by Javier Mariscal have been used, and also Riga waste bins and Hulot coat stands designed by Joan Gaspar.
A building with three different purposes: a theatre, a public library (La Ginesta) and a community centre (El Roure), hosts a great amount of different activities and services.
El Roure has been nominee to Mies van der Rohe Award 2015.
Barcelona
Architekt Calderón Folch Sarsanedas 
Fotografie Meritxell  Arjalaguer y Calderón Folch Sarsanedas.
Verwandte Produkte
Verwandte Projekte