Toyo Ito, pritzker Price 2013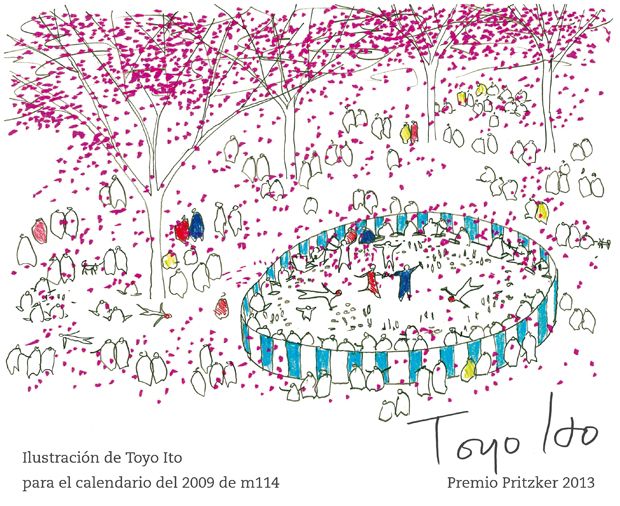 Japanese architect Toyo Ito has been the award-winning of Pritzker prize 2013, known as « Nobel prize of architecture ». mobles114 would like to congratulate Ito for this well-deserved award, using the illustration he created for mobles114 calendar 2009.
More about the award at the Pritzker prize web.