m114 novelties: TRIA Pack, small&contemporary evolution of TRIA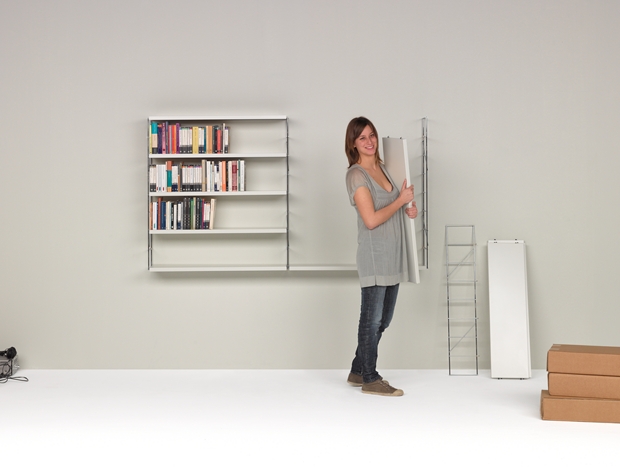 Mobles 114 presents the new version of the iconic shelve TRIA, now as a Pack.
The new component of TRIA family is a new design, more dynamic and essential. It has been designed to furnish any space public or private, like: kitchen, room, living room, offices, shops, receptions, public spaces and more.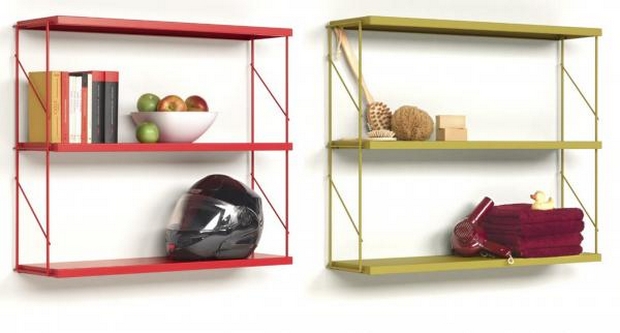 TRIA Pack is a first class design, with clean and colourful lines and an exceptional quality/price relationship. It is available in two versions, wall-mounted and standing, and made in steel painted in colours.
Wall-mounted version is formed by 2 upright supports 77cm, and 3 stands in colours: white, grey, red and pistacchio.
Standing version is composed by 2 upright supports 125cm, and 4 stands in colours: white, grey, red and pistacchio.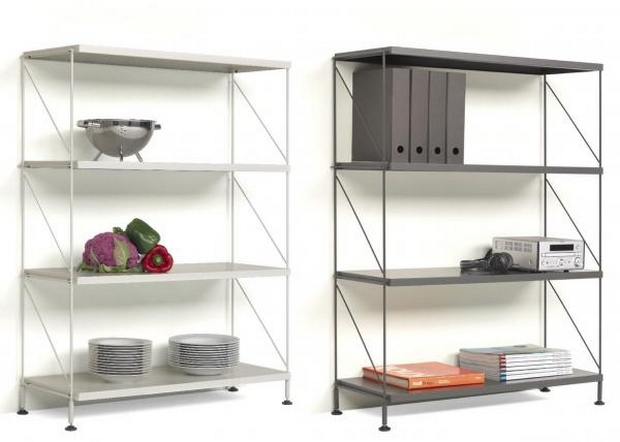 TRIA Pack has an timeless and articulated design and gives an answer to every logistic and decorative necessity, a fundamental concept in TRIA design.
TRIA, the original design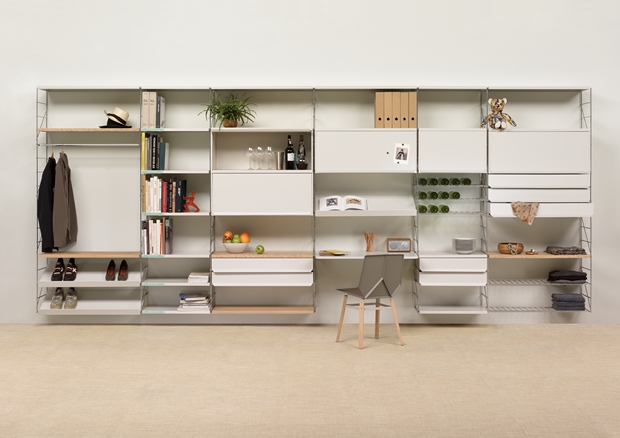 TRIA is a furniture system permanently contemporary and young, designed in 1978 by JM Massana and JM Tremoleda. TRIA is a wall-mounted and standing shelve, adaptable to every home ambiance: living room, kitchen, home office, library, etc., and also for shops and offices. A multipurpose system which grows and modifies on the client's behalf, formed by functional modules. Along its 35 years old, TRIA has expanded its services and has recently incorporated a diverse collection of accessories: containers, boxes, tables and hangers.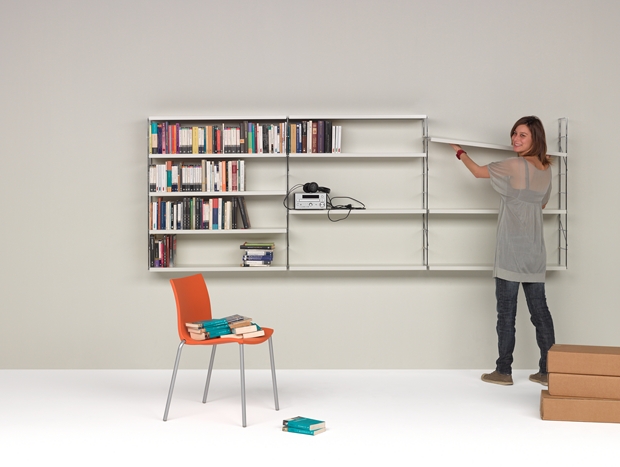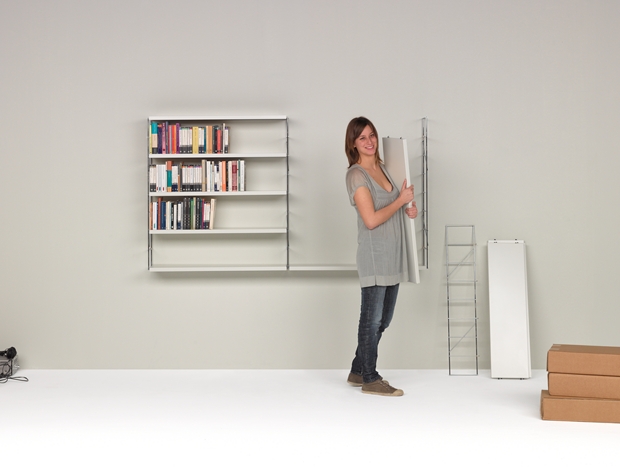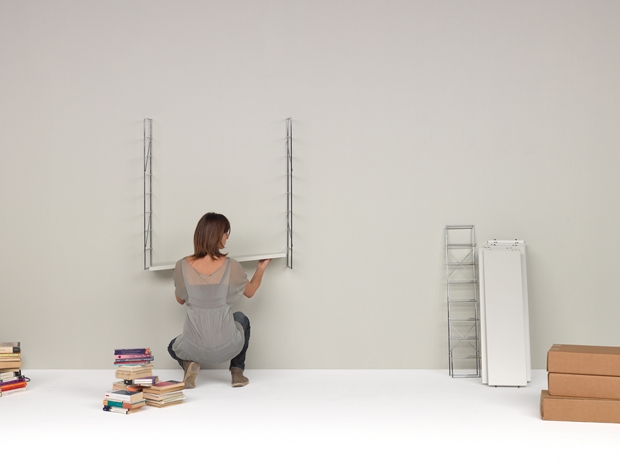 Original system is available in wall-mounted version with 24cm width (TRIA 24) and wall-mounted and/or standing version with 36cm width (TRIA 36).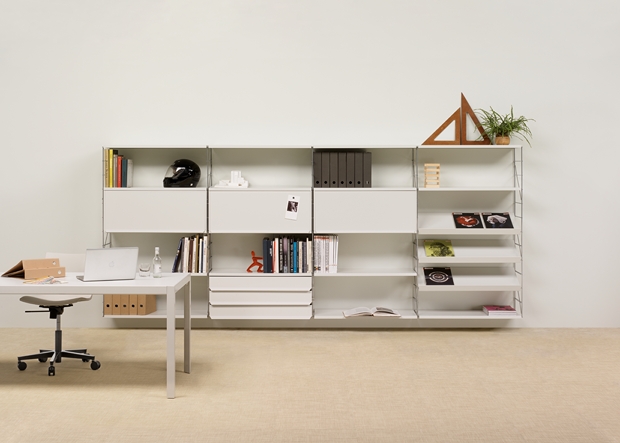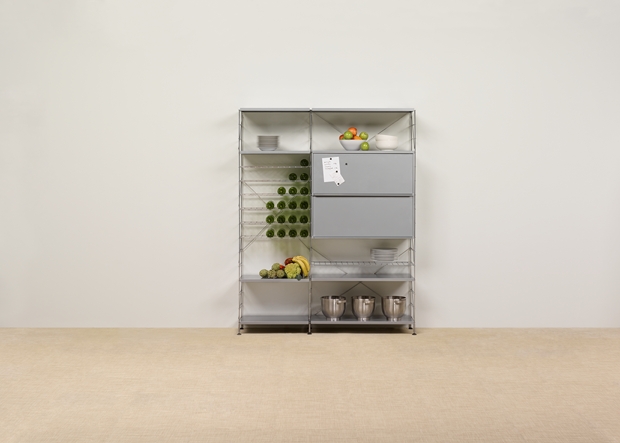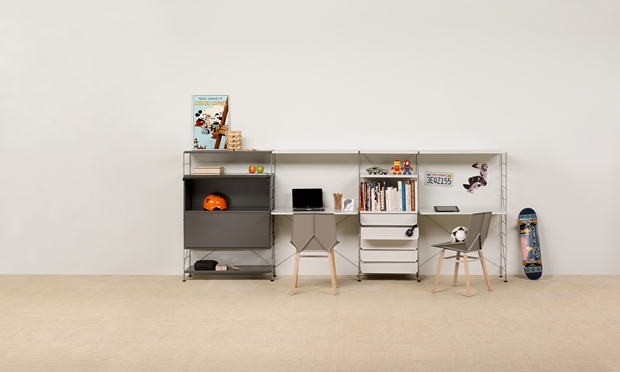 All about TRIA at mobles114.