The new Alexander Langer Centre at the Firmian neighbourhood in Bolzano (Italy) hosts a school, a kindergarten and the city library of Don Bosco district, and it has become an example of integration where Italian and German have the same importance.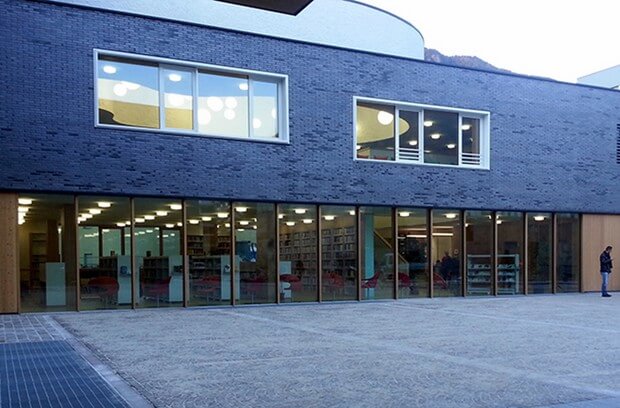 The historic green politic leader Alexander Langer, defender of integration, coexistence and dialogue among the linguistic groups in Tyrol, is the adequate name for an education and municipal Project implemented in an expanded neighbourhood where diversity is a reality that doesn't mean division: it means combination.
The equipment has been built in the highest standards of quality and energy savings, searching for a benefit for the population at the areas of Don Bosco, Firmian and Casanova. Simple and lineal shapes are the highlights on a building designed by the architect Matteo Scagnol, which opens with a glazed atrium that works as a meeting point and social interaction area for the community. Its colour, dark grey at the exterior part, makes a big contrast with the light and colour explosion in the interior, used to remark the active and common part of the new "agora" of the area.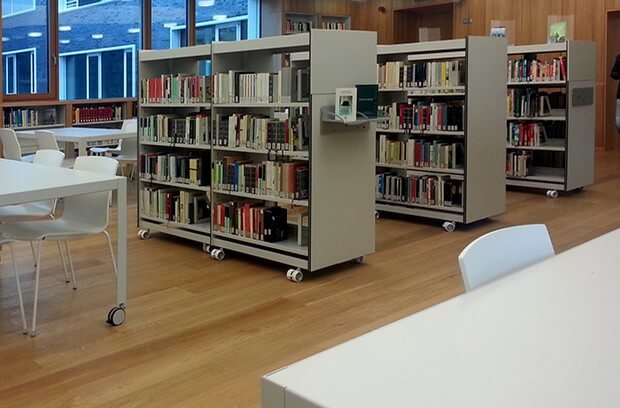 Emphasizing the two realities that converge, the structure is organized in two sections joined by a central connexion. At the ground floor common service are placed: cafeteria and auditorium; in the two upper floors the classrooms have been disposed; and at the plaza area gym and library can be found. The library has been moved to this new equipment to unify all the public services.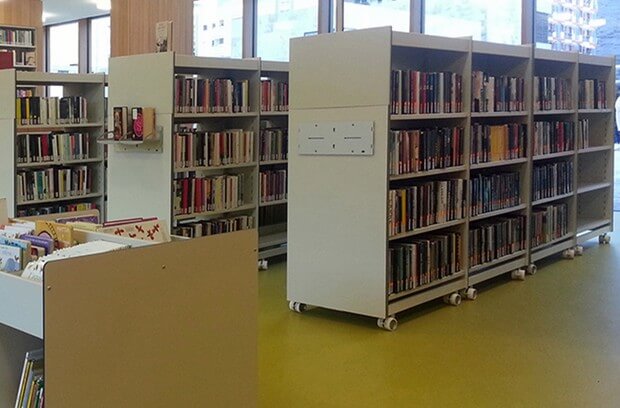 Ennequadro studio, led by Tiziano Noselli, has been commissioned to equip Firmian library in this new location, using BBL shelving system and Pey office tables, by mobles 114.