Tria 36 Shelving System, Selected Delta 2013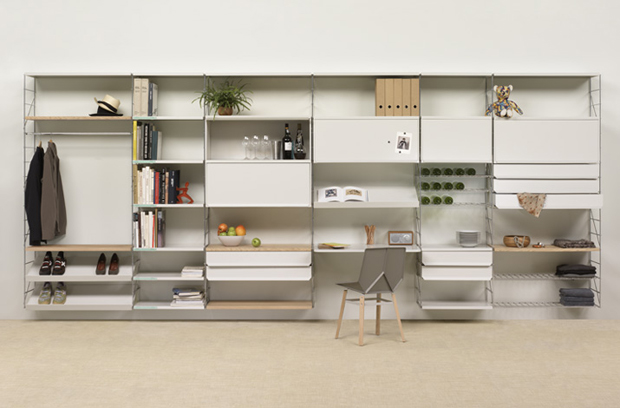 Tria Shelving System by mobles114 has been selected to progress to the second phase and merit the category "Delta Selection" for the Delta Awards 2013, next 27 June 2013.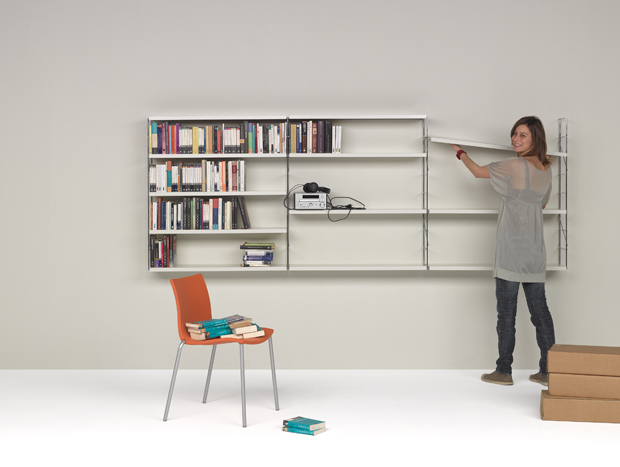 Tria is a shelving system designed by JM Massana – JM Tremoleda & Eduard Juanola. Available in versions free standing or fixed to the wall, it is composed by upright supports, metal or wood shelves and accessories collection.
Its timeless and jointed design allows varied compositions which give solutions to all possible logistic and decorative needs. It is available in three versions: TRIA 24 with 24 cm depth and to the wall; TRIA 36, with 36 cm depth free standing or fixed to the wall; and TRIA Pack, small & contemporary evolution.

All about Tria at the web mobles114.
Delta awards, organised by The Association of Industrial Design ADI-FAD, promote public recognition of products which stand out for their innovative character, their conceptual originality, public response and environmental impact, as well as their overall design and manufacturing quality.
BBL System of shelves and complements for libraries by mobles114 has also been selected for the Delta Awards 2013.