Rosignano Marittimo library: sustainability and urban integration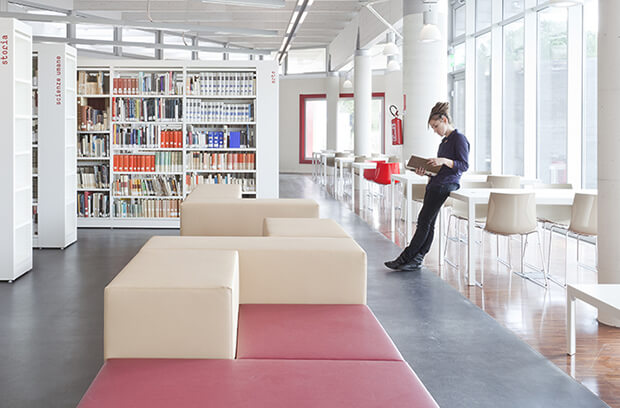 Rosignano Marittimo, a village in Livorno area in Northern Italy, industrial center of the Mediterranean controlled by chemical and metallurgical companies, hosts the new cultural complex for all types of activities in the area.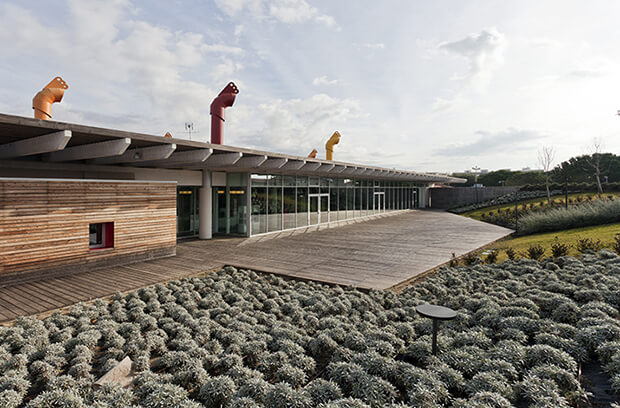 Design concept has been developed by an association of companies from Torino and Genoa: Area Progetti Srl, Metec&Maggese Engineering Srl and Una2, which won the project contest thanks to "achieving two aspects that are the actual key of the idea, sustainability of the complex environment and integration in the urban context".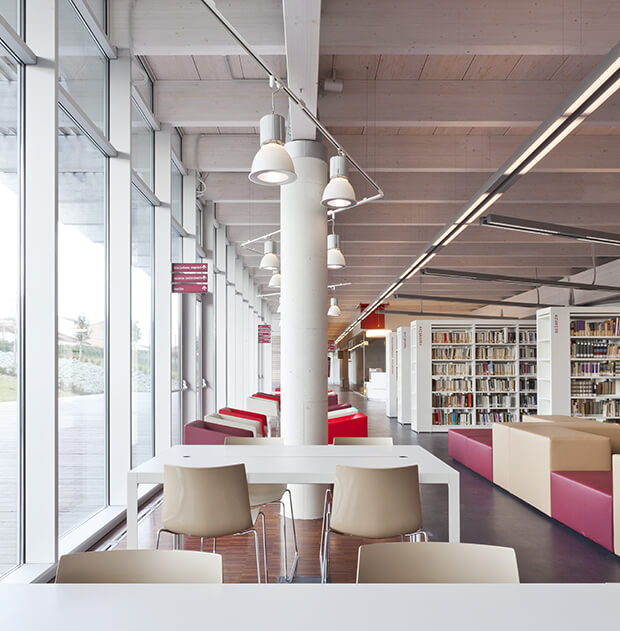 The program is crossed by a walking path, and includes a library, a playroom, a small conference room, a newspaper and periodicals library, information centres and a cafeteria, forming a great cultural complex in the village.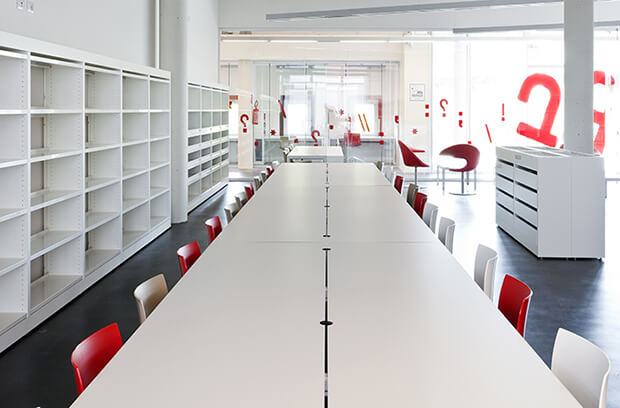 The municipal library is furnished with Pey tables by mobles 114 in various range of formats providing maximum needs.
More about Pey Office Tables at the web.
Pey tables can be found also at the cafeteria, with Myto chairs by Konstantin Grcic for Planck.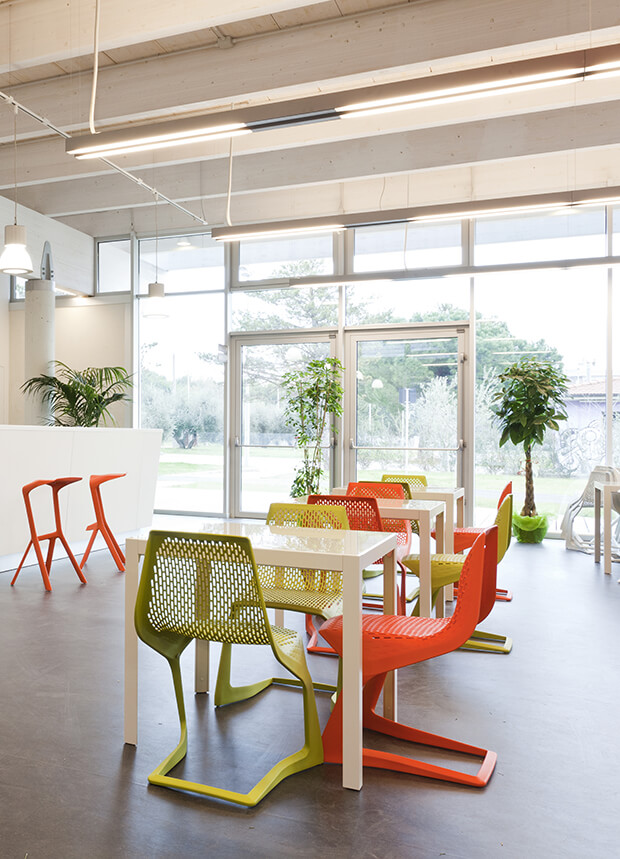 More library furnishings at the web.