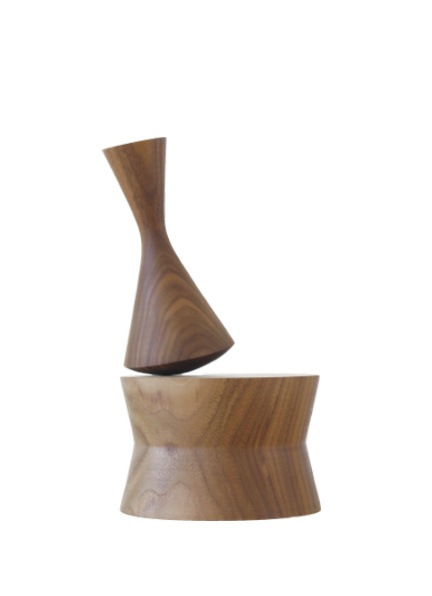 By playing with the static immobility of a totem pole, the oscillating movement of a tumble and the percussion of a mortar, Martín Azúa designed this object "stabile/mobile" (word borrowed from Alexander Calder's work): Tótem.
Tótem was requested to be presented on one of the Tria shelves exhibited at the Salone del Mobile 2019 in Milan. This is a limited edition, made of American walnut tree.
This renowned author has the astonishing ability to transform the materials he uses into unique objects through which shapes and nature penetrate the spaces that contain them.
Related accessories