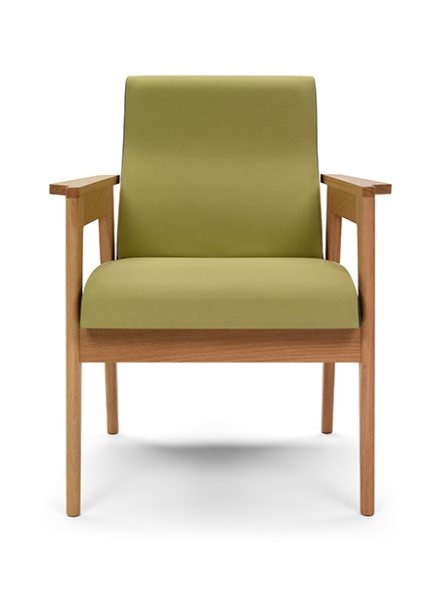 Danesa takes its inspiration from the European nordic design armchairs but adds a contemporary touch while still respecting tradition. A lounge chair with welcoming design with elegant shapes and materials that combine the soft comfort of an upholstered seat and back with the elegance and refinement of wood. The armrest provides a high degree of comfort, giving the chair its characteristic profile.
The chair's upholstery can be made in one or two colours with a wide variety of tones available to adapt to the requirements of each location.
Thanks to its size, Danesa armrchair is perfect for public areas of intensive use that require hardwearing furniture, such as waiting and reading areas in libraries and lobbies, as well as for home decors as accent chair.
related