Interpretation and welcoming centre La Antigua, at Zumarraga (Basque Country)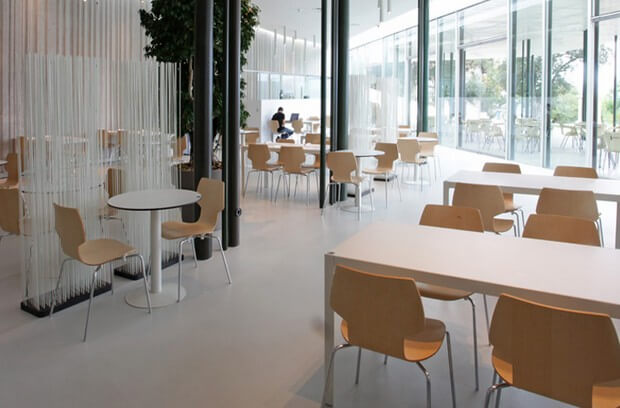 Ventura Llimona Taller d'arquitectura i disseny has designed the space for a bar restaurant and museum at the Interpretation centre La Antigua at Zumarraga, in the Basque Country.
Ermita de Santa María de Zumárraga (La Antigua) church is part of the Three Ignatian Temples Route. It was built on the foundations of a fortress of XII century, and the church was first inaugurated in 1366. With a discreet exterior, its amazing interior has a beautiful coffered ceiling in oak.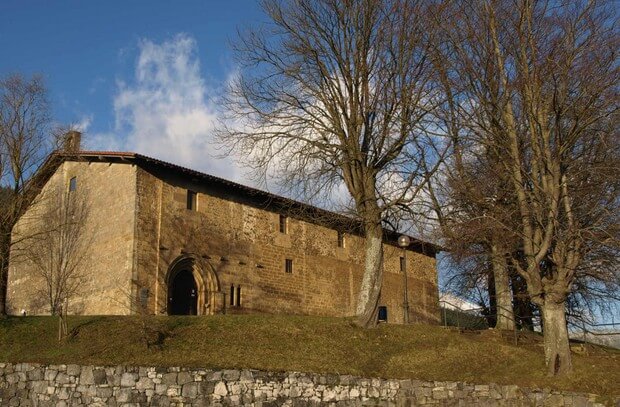 Foto: Fermín Lopetegui
The new building, which wants to be unnoticed and part of the typical basque forest of the surroundings, uses 600 tubes as spatial division. The new infrastructure has 3 exhibition rooms, a porch and a bar-restaurant.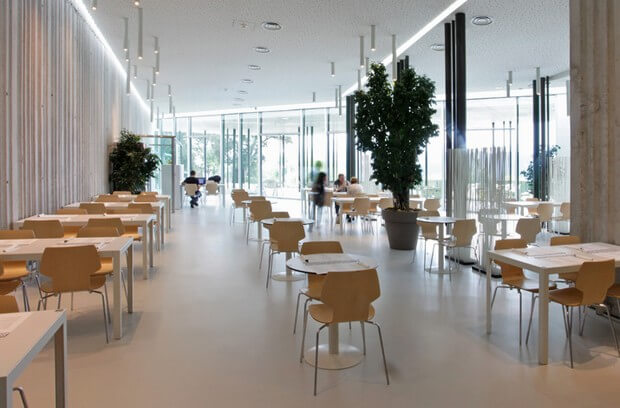 Bar and restaurant is open to the street to take maximum profit of natural light. The restaurant becomes an open space in neutral colours, furnished with Pey tables and Gracia chairs.
Bar is wide and well illuminated, with Nuta stools to have a seat and enjoy the typical "pintxos".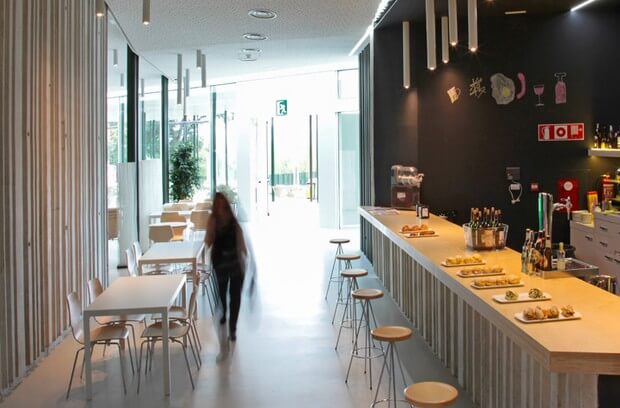 At the auditorium, Green metal chairs has been chosen due to their stackability and comfort.
More about this project at the architects' blog: http://llimona.cat/
Photography ©Txakel Urarte