A spectacular visual game that mixes perfectly wood, stone and tiles, specifically designed for the space.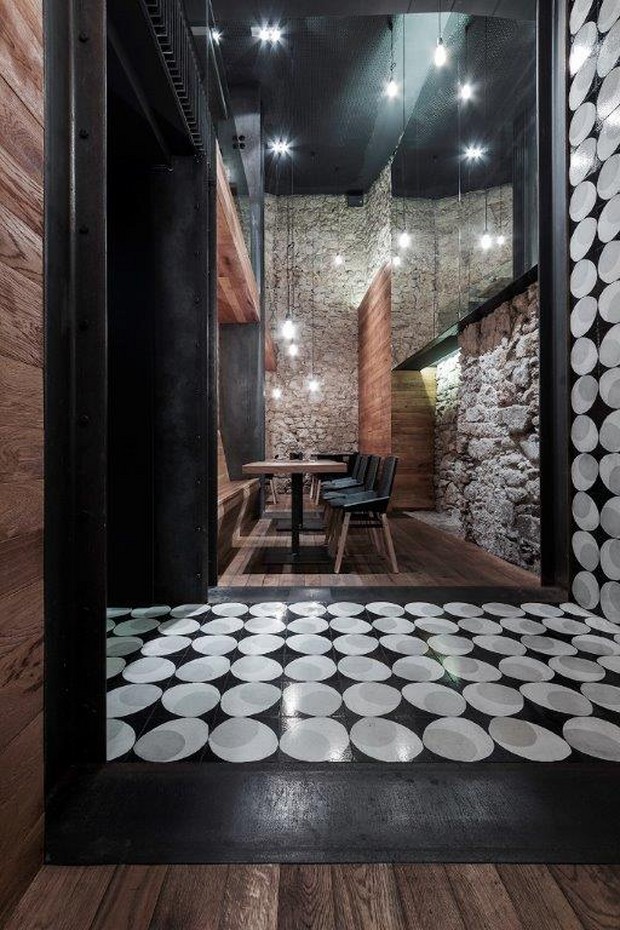 That is Alma Negra bar description: a rehabilitation made by SA Estudio and MFM Interiorismo which opened recently at Barrera street, a very typical and vively street in A Coruña.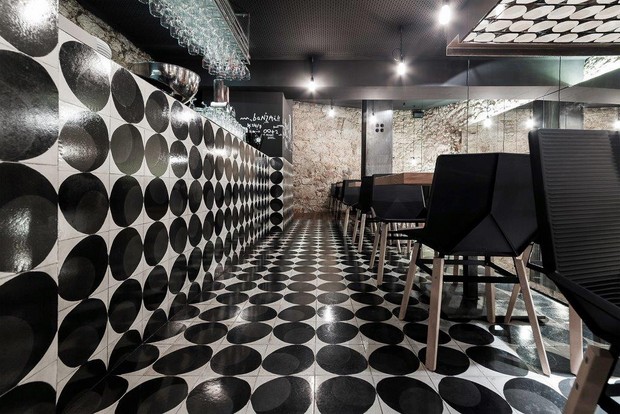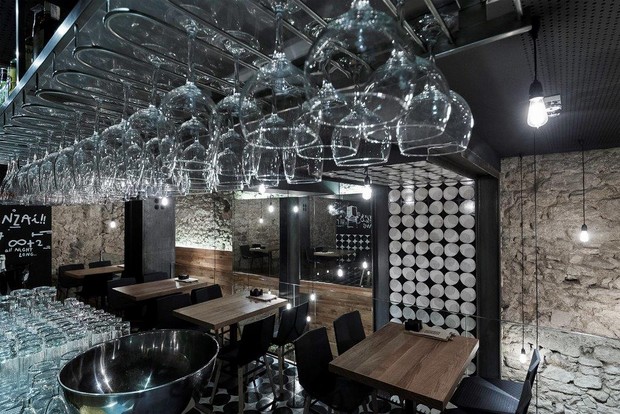 Using the basis of the former bookshop which was the original business at the building, the architects made a clear intervention without complications, in which the key is to separate the restaurant part from the bar.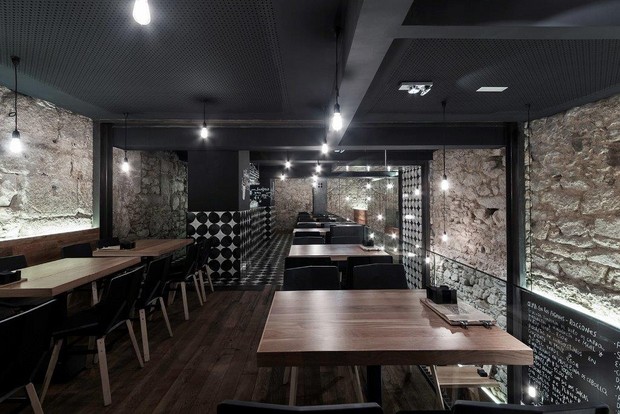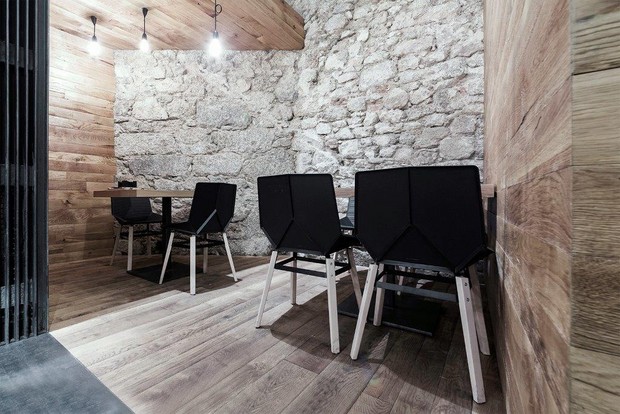 The restaurant bar has been furnished by Global Asento, who chose Green wooden chairs in black colour by Javier Mariscal for mobles 114to be there.
Green chair by Javier Mariscal from Mobles 114 on Vimeo.
The Green Chair is a 100% recycled and 100% recyclable project created with the commitment to improve the quality of life and preserving the planet.