mobles 114 editions in Barcelona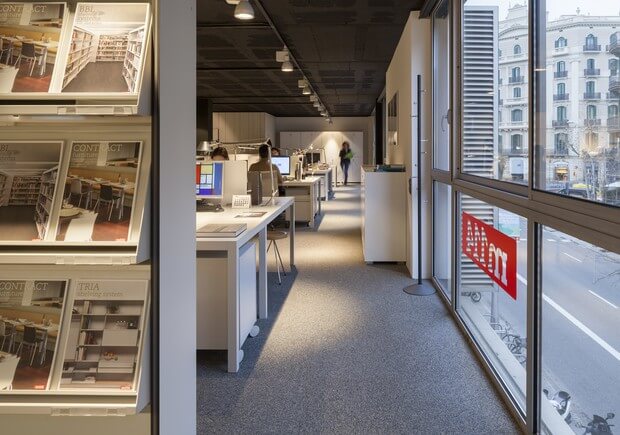 The office is located in Pau Claris street, in the heart of Barcelona, close to the internationally famous Gaudí's Pedrera. It sits on the first floor of an award-winning bioclimatic estate built in 2003 by Barcelona's architecture studio   Pich Aguilera.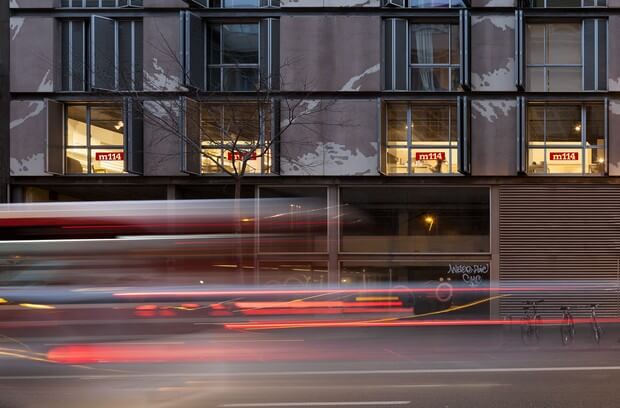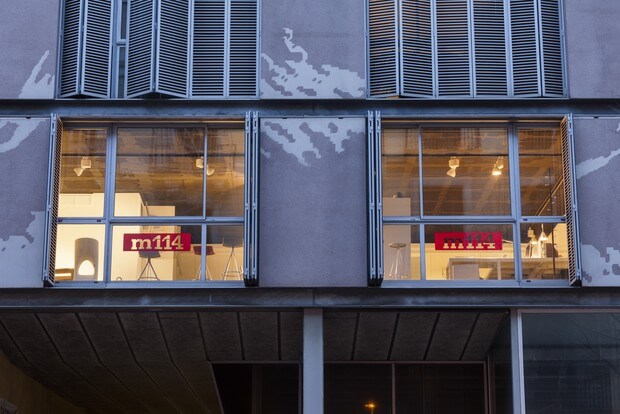 This open-concept floor is the center for the edition, design, commercial and administrative works of the mobles 114 brand, featuring a showroom, a common work area, meeting rooms and other support areas.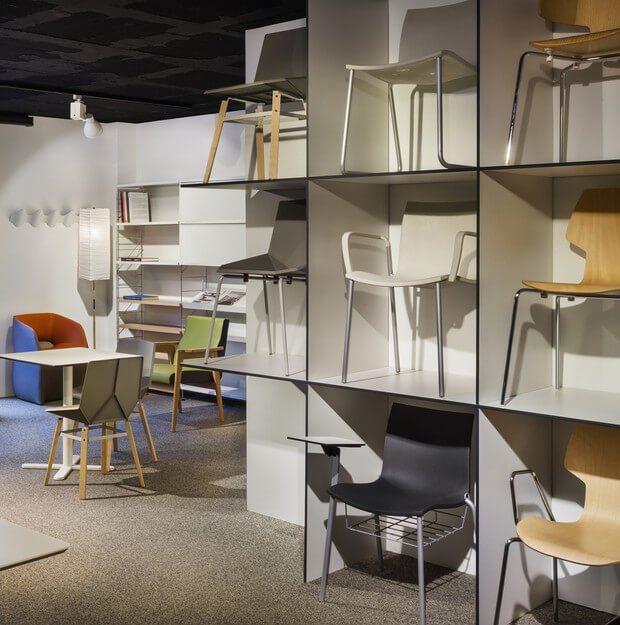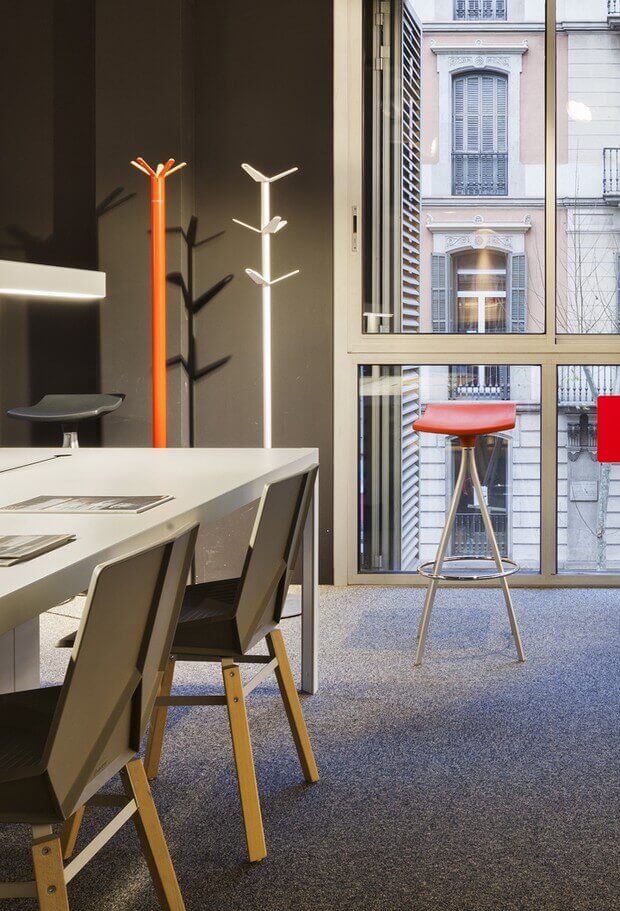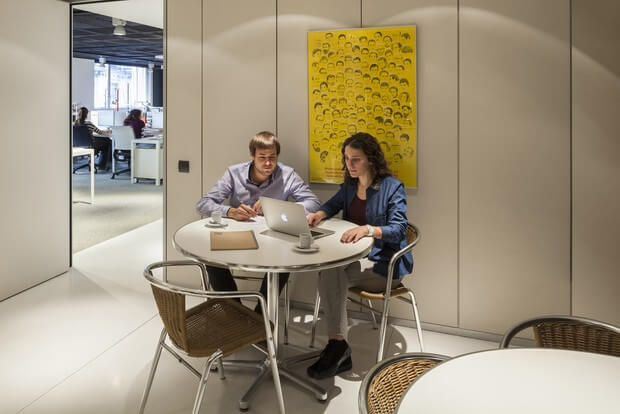 A flexible space concept, which emphasizes the openness and transparency of this business, oriented to internationalization, communication and reinforcement of its brand.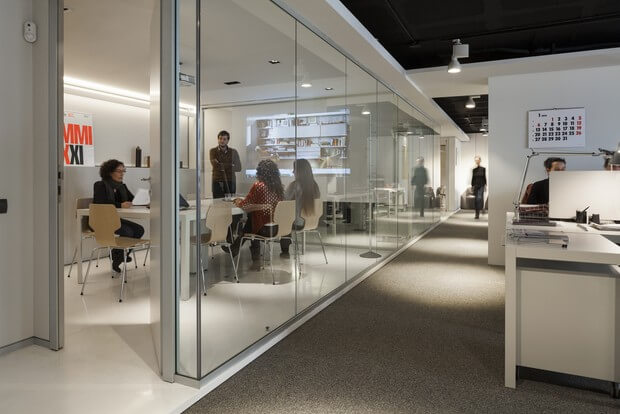 Mobles 114 editions will maintain the same quality values that its editors JM Massana and JM Tremoleda set 40 years ago for the edition and the design of their products. At the same time, the team will continue working to maintain the Mobles114 style as a benchmark of excellence in the world of contemporary furniture, its history closely linked to the city of Barcelona and, in recent years, deeply influenced by ecological awareness.
mobles 114 editions
Pau Claris 99 / esc 2 1o 2ª
08009 Barcelona