Biblioteca Antonio Martín, El Prat de Llobregat, the best library in Barcelona area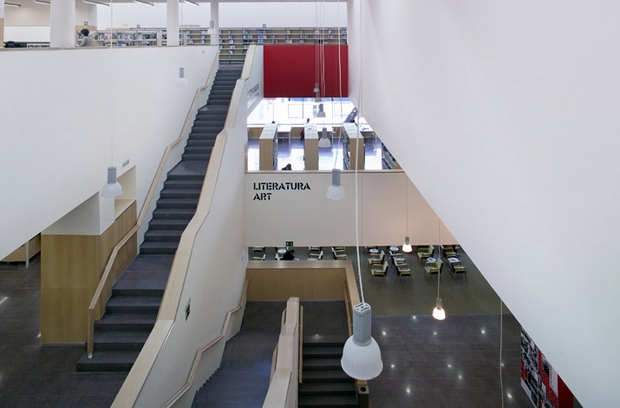 Biblioteca Antonio Martín, located in the complex Espacio Cultural Cèntric de El Prat de Llobregat, has been considered as the best library for the users of libraries all around Barcelona area.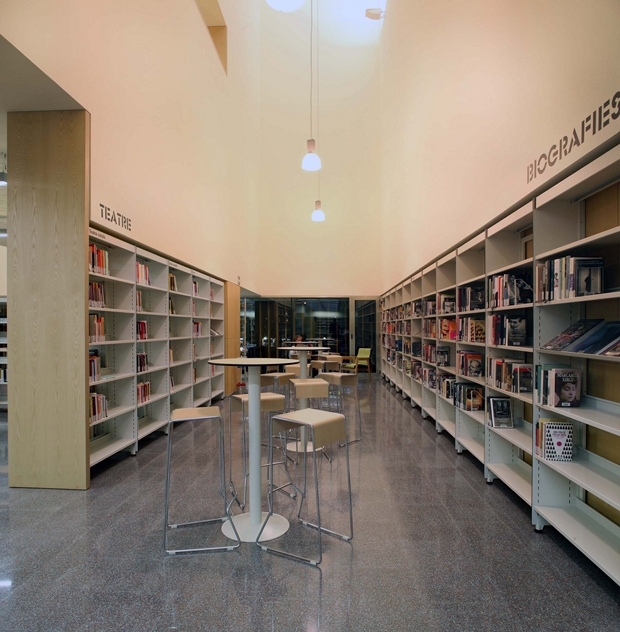 Designed by architects Manuel Brullet y Asociados and furnished by mobles114, it has received the highest marks due to the installations, cleanliness, kindness of the staff, borrowing service and interior design.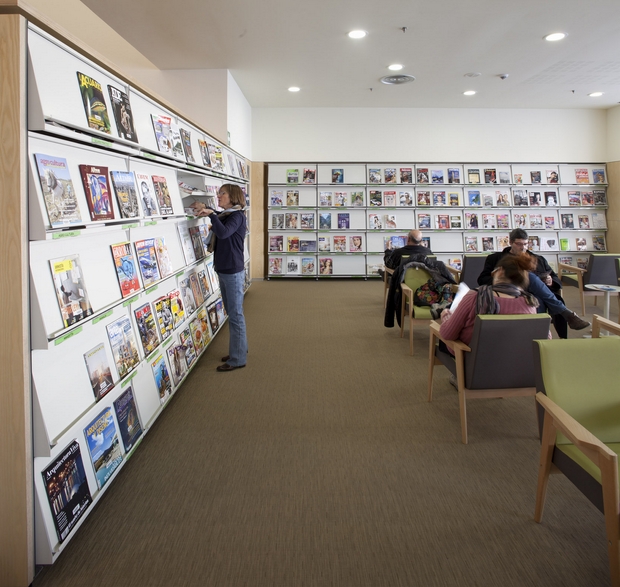 Espacio Cultural Cèntric is a Cultural Equipment composed by Library, Community Centre and Auditorium, and has improved cultural life of the city in terms of transforming, dynamizing and revitalizing.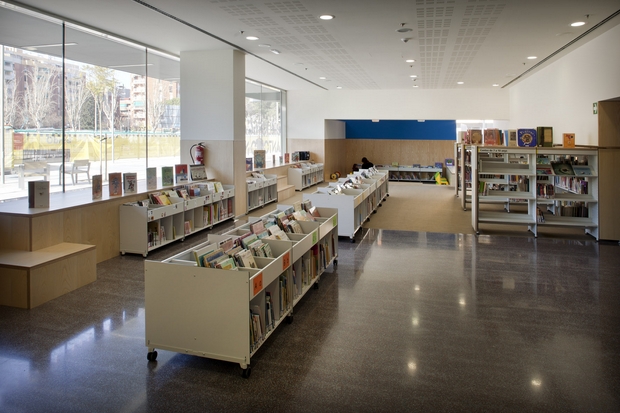 Some of the products produced by mobles114 you can find at the centre are: BBL shelves are the principal equipment of the library; Danesa armchairs can be found at the leisure zones; Gimlet chairs and Pey tables are used at the terrace, and Gimlet stools at the cafeteria; and Smoke ashtrays are placed at the entrance.