Donabate Portrane Community Library, Ireland
Donabate is a small suburban coastal town in Ireland, about 20 km north-northeast of Dublin in the administrative council of Fingal. The rich Irish heritage in literature, specially with authors like Jonathan Swift, Oscar Wilde and Nobel Prizes George Bernard Shaw, W. B. Yeats, Samuel Beckett and Seamus Heaney, is one of the reasons of the growing of new libraries in the island, such as the one placed in Donabate Portrane.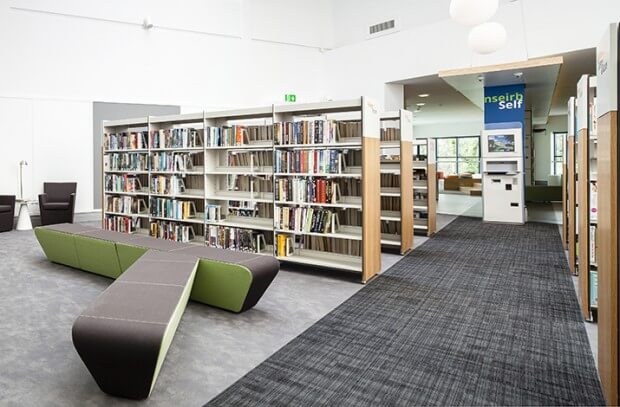 Donabate Portrane Community Library is in the first floor of Donabate Portrane Community & Leisure Centre, and provides the full range of services, from a collection of lending material including books, CDs, DVDs, Prints and gaming, to programmes of events for adults and children, free WiFi and substantial IT resources to the community.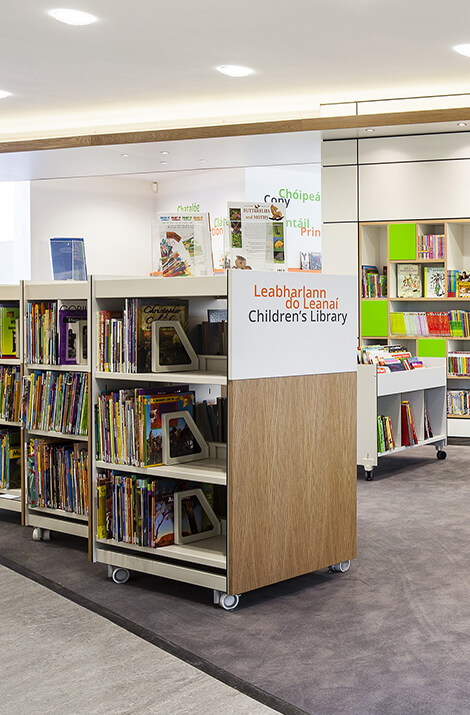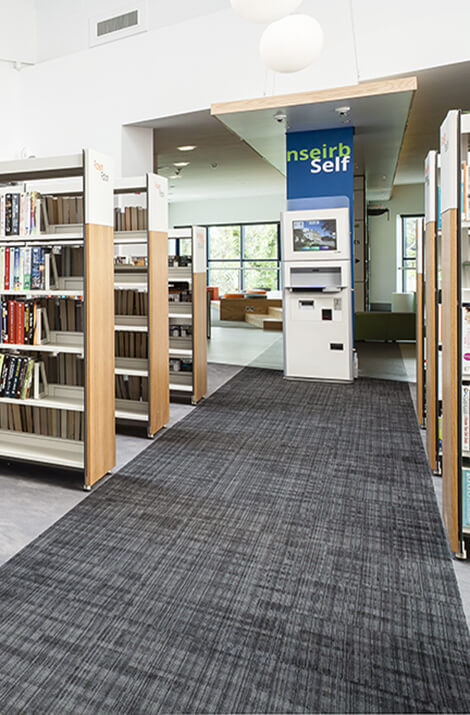 Designed as a community space to meet the educational, cultural, and leisure needs of the public, the new library is set to become the heart of the community, accessible to all.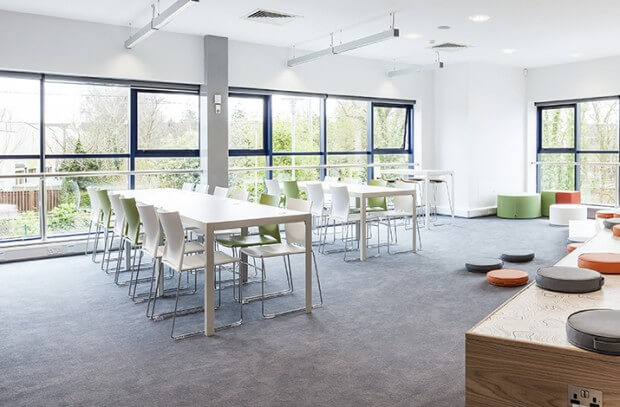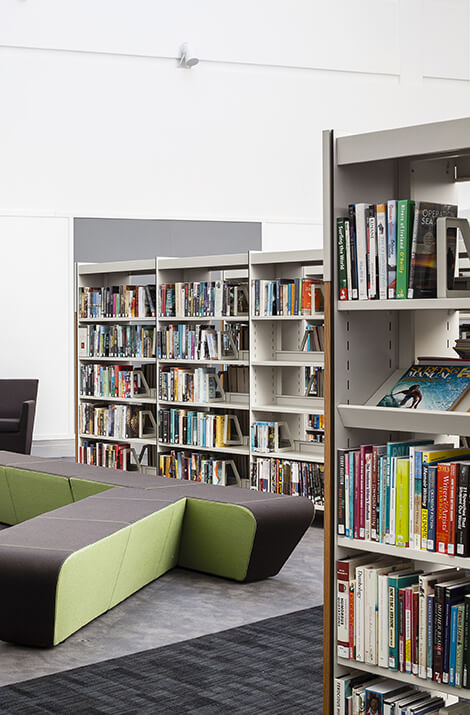 Laid out over one floor, the library is bright, modern and spacious with comfortable seating for studying or reading.  Borrowers will be able to borrow items using state of the art 'Self Service Totems' and use other technologies such as an interactive Smart Board in the quiet room.  In addition to what is on offer in this new library, members can also avail of the wide range of online Library services on a 24/7 basis, including book renewals and reservations, free ebooks, downloadable audio books, educational and language courses.
These are some of the reasons why Donabate Portrane Community Library has been awarded at last edition of Fit Out Awards as Project of the Year – Public Sector (Small).
Check it out at the website of Fit Out Awards.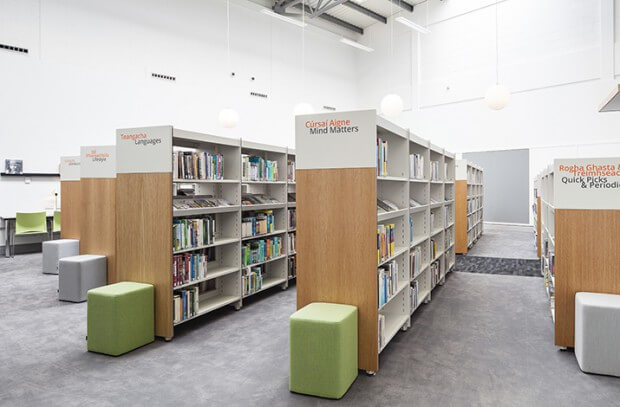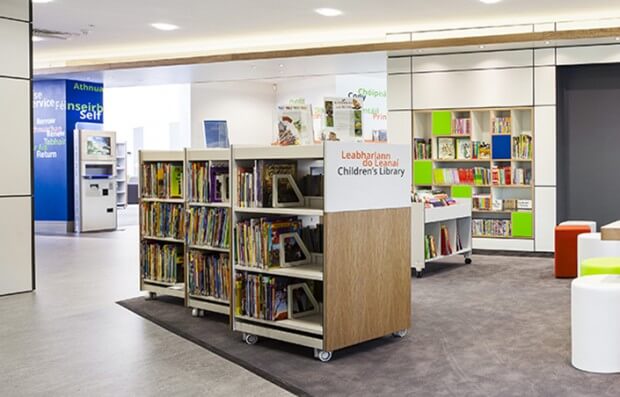 mobles 114 editions has been part of the furnishing of Donabate Portrane Library with Sheelin Office Group. There BBL shelving system for libraries and Pey office tables can be found.
More libraries by mobles 114 editions, here.